Product Information
Billet rifled drilled lightweight, heavy duty halfshafts, as fitted to all Alfaholics-R builds. These 2 piece improved design shafts feature built in wheel bearing shrink rings, making the bearing location much stronger and resulting in far simpler wheel bearing changes than ever possible with standard Alfa shafts.
The end flange is scalloped and the shaft is rifle drilled, reducing weight.
0.8kg per shaft – 1.6kg total reducing in unsprung and rotational weight per axle!
What's Included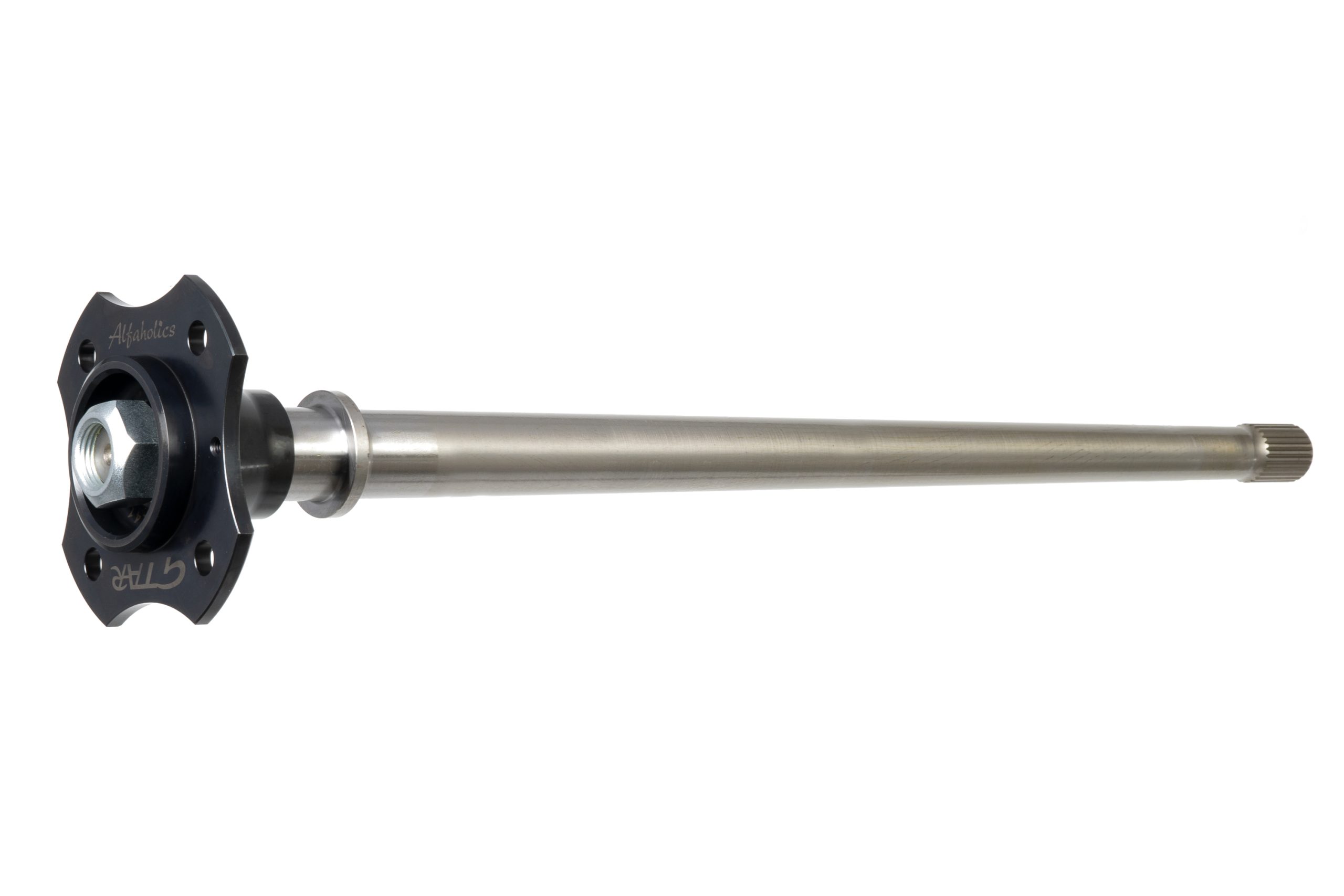 Halfshaft
Quantity: 1
Technical Details
Shaft: EN30 treated to condition Z
Shafts are gun drilled for lightness and CNC straightened