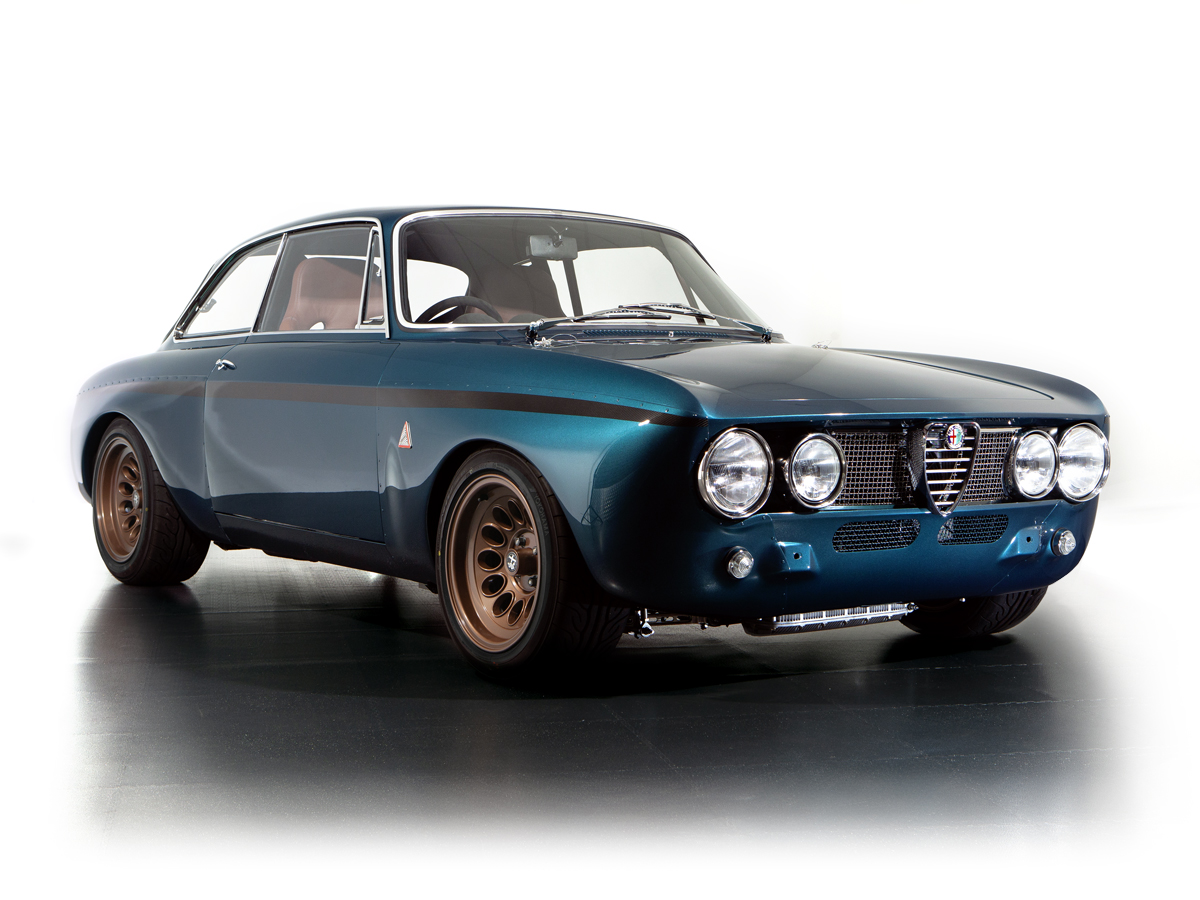 GTA-R 290 Widebody
024 (UK)
Completed
Body
Monocoque steel body, fully seam welded
Carbonfibre GTAm arch extensions
Carbonfibre doors
Carbonfibre bonnet
Carbonfibre boot
Carbonfibre spare wheel well
Carbonfibre ½ tank
Drivetrain
Alfa Romeo Twin Spark Engine – 240bhp @ 7,000rpm
Motec engine management system with ITB electronic fuel injection
GTA lightweight close ratio 5 speed gearbox
Quickshift kit
Copper-sintered plate limited slip differential
Lightweight propshaft
Rifle drilled billet halfshafts
Stainless steel sports exhaust
Aluminium high performance radiator with taper flow top tank & oil cooler
Suspension
Tubular titanium upper front wishbones
Billet titanium lower front wishbones
Billet titanium geometry kit
Billet GTA-R 'Big Spindle' uprights – special modified KPI version optimised for wide offset wheels
Billet titanium hubs
Double adjustable aluminium gas shock absorbers
Lightweight spring conversion with adjustable ride height and titanium mounting pins
Titanium fasteners
Titanium wheel stud & nut kit
Aluminium T-bar and lightweight trailing arms
Brakes
Superleggera billet aluminium 6-pot front brake kit with 300mm vented discs
Superleggera billet aluminium 2-pot rear brake kit with 267mm discs
Dual circuit bias adjustable aluminium pedal box
Interior
Recaro seats trimmed in leather & leather/linen weave
Alcantara & leather trimmed dashboard
12-point T45 roll-cage trimmed in alcantara
Alcantara headlining
Momo Prototipo steering wheel trimmed in matching alcantara
Contrast stitching to dash, seats, cage & steering wheel in petrol blue to compliment body colour
Wilton Wool carpets, bound in leather
Dynamat sound and heat insulation
Billet aluminium pedals
Miscellaneous
Heated, lightweight windscreen
Lightweight rear screen and side glass
55 litre foam-filled aluminium fuel tank
8×15" GTAm alloy wheels
Yokohama Neova AD08R 205/50 R15 tyres
Painted Shell Ready To Assemble
Paint Preparation
Chassis Fabrication 2
Final works before fitment of the carbon GTAm wing set and painting.
Chassis Fabrication 1
With the general chassis restoration/fabrication completed, the shell is extensively seam welded to improve chassis rigidity and overall strength for its future uprated use. New carbon GTAm arch extensions are made and mocked up for the first time to allow the tubbing of the factory arches to be completed.
Jigging
With the shell fitted to our factory Celette jig, we start the bodyshell restoration with new floors, sills and other structural sections replaced with new panels and any other areas of corrosion cut out and replaced with new metal. Seam welding process is started and carbon panels fitted up.
Shell Blasted
This car is goign to be our first widebody GTA-R and will be living in the UK. We have used a RHD GT Junior donor car which is a virgin car, never previously restored but taken off the road in the 1980's and owned by Alfaholics for a very long time. Media blasted bare, the shell is overall in good condition as a donor for a GTA-R build.