Maxim Banks
Maxim joined Alfaholics in July 2004 after graduating from the law department at Bristol University. Having grown up surrounded by classic road and race Alfa Romeos, it is perhaps not suprising that Maxim should be such a passionate Alfista and have so wide ranging a knowledge of all things Alfa 105!
From 1999-2000 Maxim raced 125cc Rotax Karts in area championships and in 2002 & 2003 raced in the British University Kart Championship, captaining Bristol University in his last year. Maxim started racing cars in 2003 driving the Alfaholics Sprint GT race car winning his class in his first ever race! Since then he has shared the car with brother Andrew. Together, in endurance races, they have enjoyed superb successes, including winning the Eau Rouge Trophy of the Spa 6 Hours in 2005 and winning Top Hat outright at Mallory Park in 2004.
In 2004 Maxim built, with fanatical attention to detail, a Twin Spark GTA Replica for fast road and trackday use, based on a 1967 GT 1300 Junior 'project car'.  Every year he covers 6000-7000 miles in this car, mainly on driving weekends in the Welsh Mountains and the Nurburgring Nordschleife. These miles lead to a vast amount of data acquisition, perfecting fast road and trackday setup and leading to yet more bolt on product development.
Maxim is responsible for the preparation and on going development of the Alfaholics 2.0 Sprint GT race car and is in charge of building the Alfaholics 1600 GTA FIA App.K race car. Day to day Maxim is Director of Sales & Product Development at Alfaholics.
Maxim in his GTA-R at The Nordschleife
Andrew Banks
Andrew Banks joined Alfaholics in October 2006 having spent 5 successful years as a Commercial Lawyer for a top firm in Bristol. Andrew raced Karts from 1996-1997 in area championships before graduating to race a Swift SC93F Formula Ford in the highly competitive Castle Combe Championship. Andrew quickly rose to the front of the field and his lap record he set before he left stood for several years! Alongside the Formula Ford, Andrew started racing his trackday GTA Replica in 1998. In 2002 the Top Hat GTA Challenge Series launched, Andrew won the opening round at Donington Park followed by Chimay and Snetterton, 3 of the 5 races that year! In 2002 the car was converted from trackday/mild race to full race spec for Maxim to start his career. Since then they have shared the car in ever increasingly modified spec, racing mainly in European race series such as the Dutch Alfa Challenge and the French 60's/70's Saloon Car Championship.
At Alfaholics, Andrew is the Finance Director and in charge of the development of modern 916 Series GTV parts.
Andrew racing the Alfaholics FIA App.K 1600 GTA At Silverstone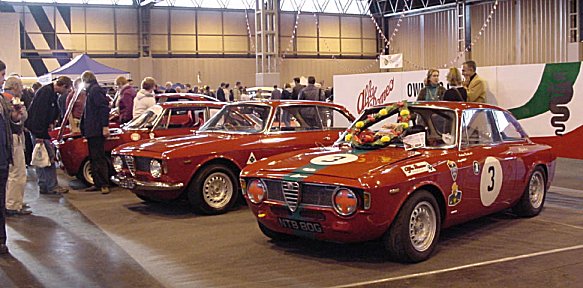 Andrew's GTA Replica (as it was then) on display at the UK Historic Motorsport Show 2001 fresh from winning the GTA Challenge at Chimay, Belgium.
2007 spec the Alfaholics 2.0 T/S Sprint GT on its way to a pair of podium finishes for Maxim & Andrew at Dijon in the French Championship for Fully Modified 60/70's Saloon Cars!
Richard Banks
Richard Banks has been buying, selling and restoring, but most of all enjoying, 105 series Alfas since 1975. In addition to more 240 Giulia models which have included 16 GTAs, 11 GTCs, 4 Montreals and a Ti Super, he has also owned 1900 Super Sprints, 2000 Touring Spiders, 2600s and many 750/101 Giuliettas.
Some of the successes gained by cars restored by him and entered by their owners in the AROC National Concours d'elegance are listed below.
| | | |
| --- | --- | --- |
| Year | Result | Car |
| 1979 | Class Win | Sprint GT |
| 1982 | Class Win | 2000 GTV |
| 1983 | Second Overall | 1750 GTV |
| 1984 | Class Win | 2000 GTV |
| 1985 | First Overall | 1750 GTV |
| 1986 | Class Win | 1750 GTV |
| | Class Win | Giulietta SS |
| 1987 | Second Overall | 1750 GTV |
| 1988 | First Overall | 1750 GTV |
| 1989 | Class Win | GT 1300 Junior |
| 1990 | First Overall | 1600 GTA |
| | Class Win | 2000 GTV |
| 1991 | Second Overall | Giulia GTC |
| | Class Win | 2000 GTV |
| 1992 | Winner Master Class | 1600 GTA |
| | Second Overall | Giulia Super |
| | Class Win | Giulietta Spider |
| | Class Win | 2000 GTV |
| 1993 | Class Win | 2000 GTV |
| | Class Win | Giulietta Spider |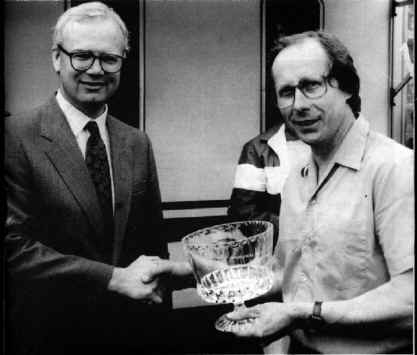 Richard Banks currently owns a 1300 GTA Junior, three 1600 Giulia Sprint GTA, his Giulia GTC (since 1985) and the Alfaholics 2.0 Sprint GT Racer, driven by sons Andrew and Maxim in Historic Racing.
Richard is the Buying Director at Alfaholics and spearheads our search for rare cars and parts.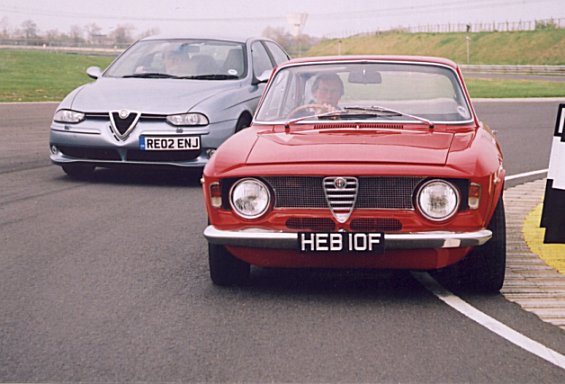 Richard driving his 1600 GTA at the Alfaholics Trackday 2003 whilst being used for the official launch of the then new 156 GTA for Alfa Romeo GB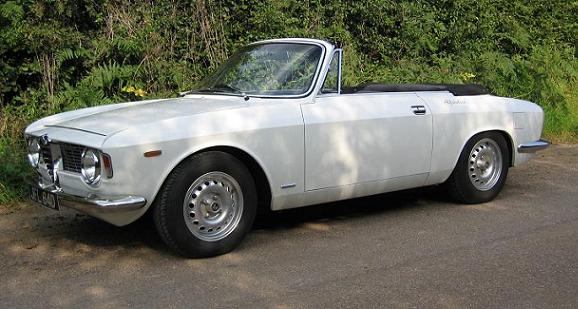 Richard's immaculate Giulia GTC he restored in 1985, photographed here in 2006 sitting Alfaholics 6″ GTA Strada wheels and Fast Road handling pack