Completed
Body
Full Carbonfibre outer body skin (-40kg), exposed weave on reverse of panels
Carbonfibre doors, bonnet & boot
Seam welded chassis
Drivetrain
Alfa Romeo Twin Spark Engine – 240bhp @ 7,000rpm
Motec M1 engine management system with ITB electronic fuel injection
GTA lightweight close ratio 5 speed gearbox
Copper-sintered plate limited slip differential
Titanium rear axle tubes & rifle drilled halfshafts
Lightweight propshaft
Stainless steel sports exhaust
Aluminium high performance radiator & oil cooler
Suspension
Titanium upper & lower front wishbones
Titanium wheel hubs, titanium wheel studs & nuts
Titanium billet geometry kit
Titanium fasteners
Billet GTA-R 'Big Spindle' uprights
Double adjustable aluminium gas shock absorbers
Lightweight spring conversion with adjustable ride height front & rear
Aluminium T-bar and lightweight trailing arms
Brakes
Superleggera billet aluminium 6-pot front brake kit with 300mm vented discs
Superleggera billet aluminium 2-pot rear brake kit with 267mm discs
Dual circuit bias adjustable aluminium pedal box
Interior
Leather trimmed 'Sport Road' seats
Alcantara and crackle black painted dashboard
Wilton Wool carpets
Dynamat sound and heat insulation
12-point T45 simplified roll-cage trimmed in alcantara
Billet aluminium pedals
Momo Prototipo steering wheel
Miscellaneous
Heated, lightweight windscreen
Lightweight rear screen and side glass
55 litre foam-filled aluminium fuel tank
7×15" GTA Superleggera alloy wheels
Michelin Primacy 4 195/55 R15 tyres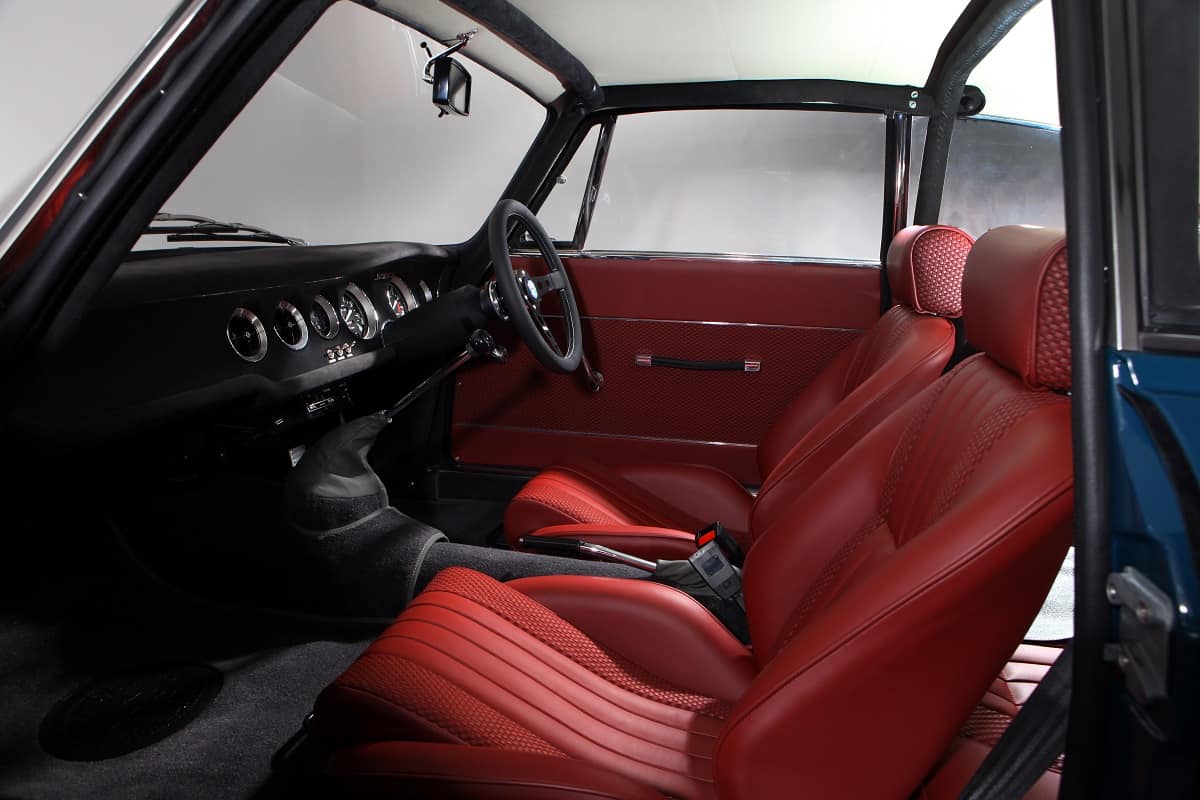 Build – Stage 3
Latest development titanium axle tubes used for full GTA-R spec axle build.
Build – Stage 2
Build – Stage 1
Titanium upper and lower wishbones
Double adjustable gas dampers
Dual circuit bias adjustable race pedal box, full stainless brake hardlines throughout
Billet steering box & idler box casings
Aluminium uniball t-bar
PCB & GTA-R loom
LED headlights
55L aluminium foam filled fuel tank with carbon pump well
Shell Painted & Ready to Assemble
Shell painted in factory original Bluette externally, chassis in grey to compliment the exposed carbon on the visible internal areas & backs of panels.
Bare Carbon Bodyshell
We are delighted to launch an exciting new development to our Alfaholics GTA-R build programme; a full carbon fibre body panel conversion, which saves a huge 70kgs over a steel-bodied GTA-R. It also represents a significant 38kgs weight saving over our existing range-topping GTA-R 290, which already features a carbon fibre bonnet, boot and doors, thus giving a new power to weight figure of just over 300 BHP/tonne.
This build will integrate all our latest lightweight components such as our GTA-R Ultraleggera billet titanium suspension package for further weight saving and suspension geometry optimisation.