Product Information
Following the great success of the Alfaholics GTA-R limited slip differential for 105 GT / Spider / Saloon, we have developed this unit, incorporating the same technology, for Montreal fitment.  An essential upgrade for all performance Montreal builds.
The Alfaholics differential uses the same copper sintered friction plate design as developed by leading World Rally teams – M-Sport Ford and Pro-drive. This high-friction coating allows the static preload pressure to be set lower, resulting in a more progressive differential lock-up that not only provides superior traction but also makes the differential far easier to drive on the limit; the tail of the car slides more slowly and provides greater driver feedback to control the slide. The copper sintered coating is more durable and eliminates the overheating issues associated with untreated plates under hard competition use. The diameter of the ramp cross pins has been increased in order to reduce internal wear and add significant strength to the diff.
We have carried out extensive testing in order to optimise the differential on both road and track, which has led us to develop two different ramp settings depending on your application. One setting is for race and track day use, whereas the other setting is optimised for road application. Every limited slip differential is manufactured with both sets of ramps on each cup so you can choose which setting you want – especially useful if your type of use changes!  A simple internal swap turns a race differential into a road/rally specification differential and vice-versa.
We regularly find Montreals coming in for service which suffer from excessive backlash within the original limited slip differential due to worn sun and planet gears, resulting in a clonking noise on throttle application. There are no replacement parts available for the original units, so this provides a solution to the wear problems, along with a significant performance upgrade at the same time.
What's Included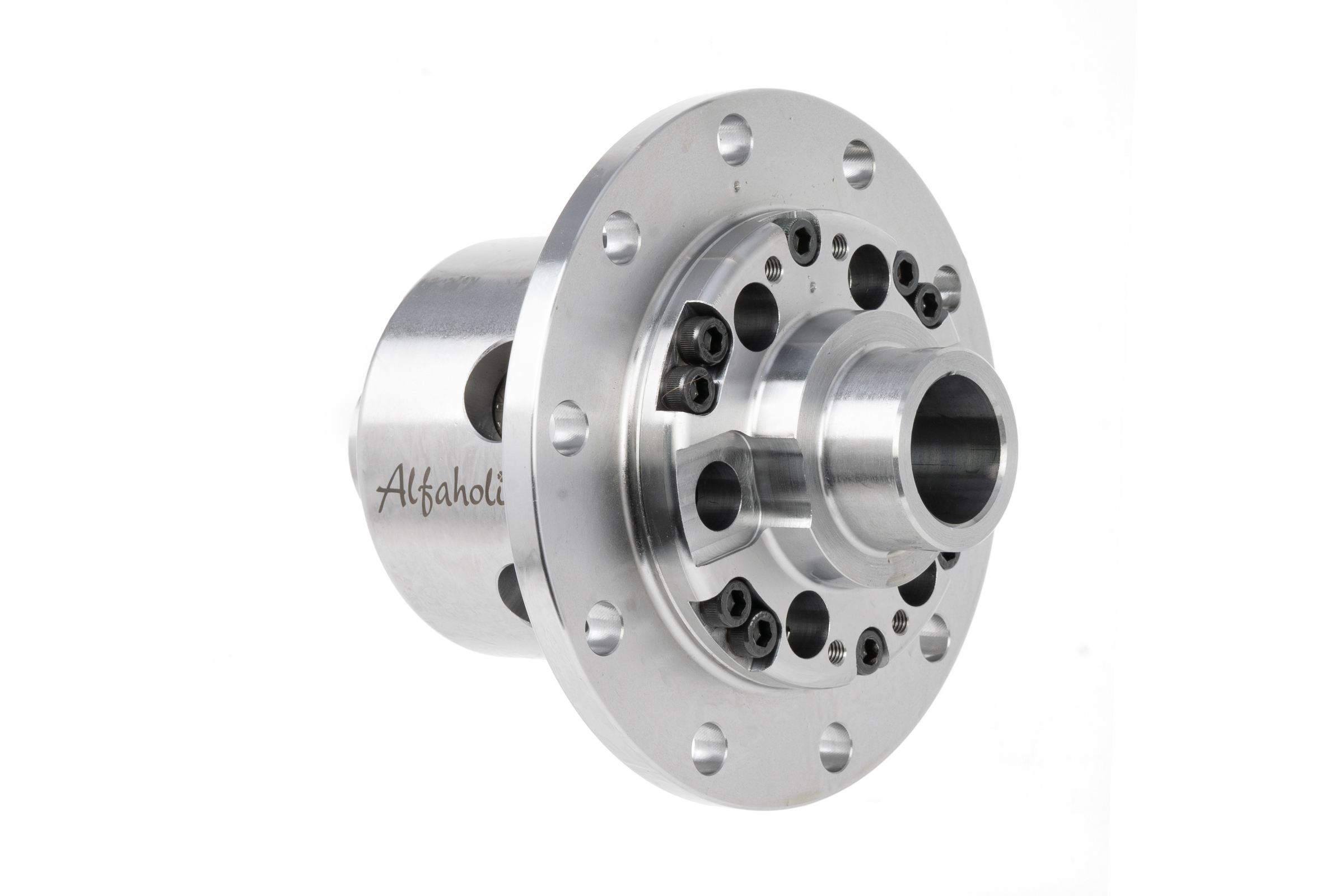 Limited Slip Differential
Quantity: 1
Technical Details
Copper sintered friction plate design