1974 2000 GTV USA (GTA-R Spec Upgrade Package)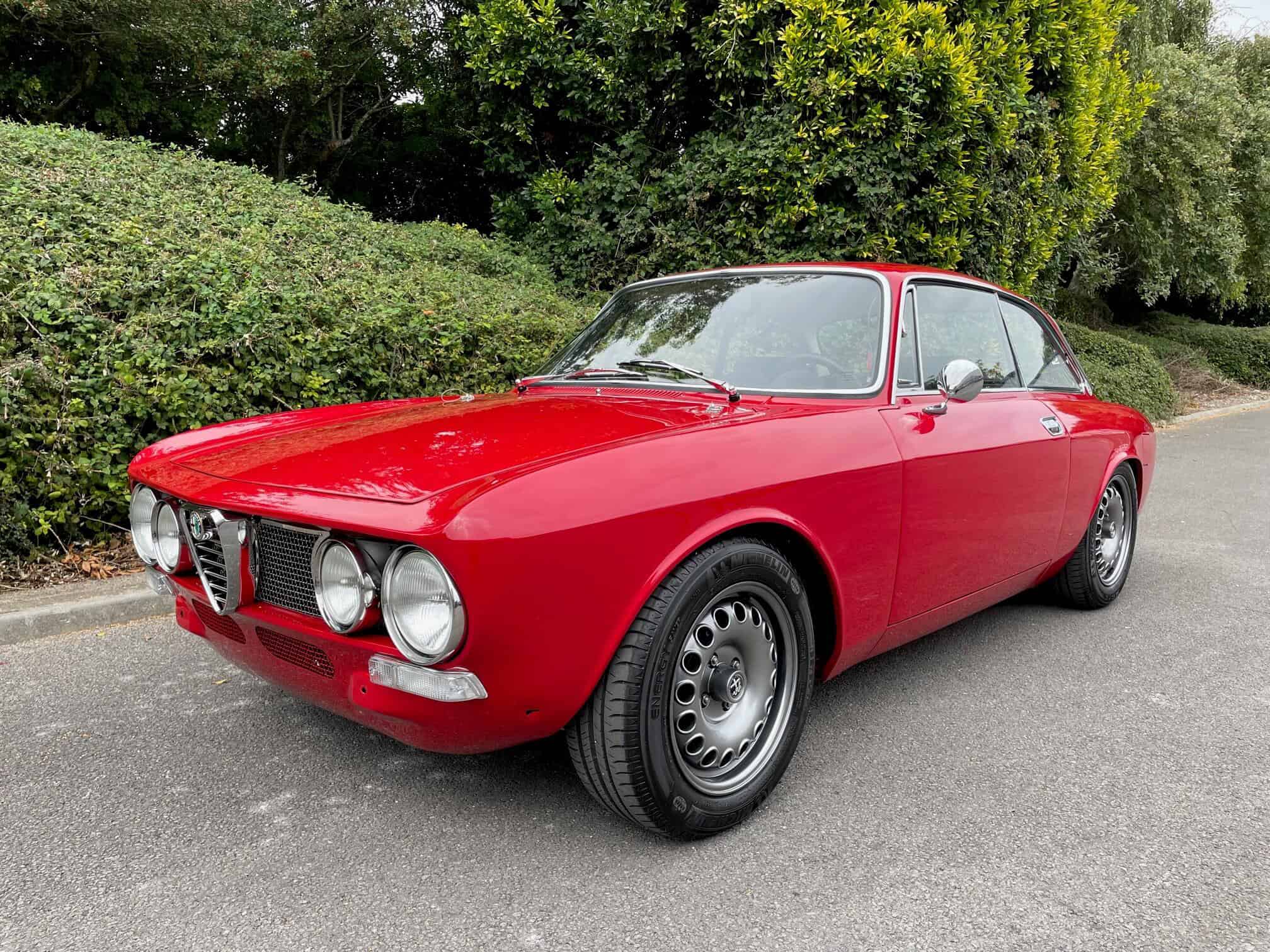 This has been another huge upgrade project where our American customer sourced a LHD 2000 GTV locally in USA and shipped it to us for full GTA-R spec upgrade. On arrival we disassembled it right back to a bodyshell (without doing any body restoration work) and reassembled to GTA-R mechanical specs and with a full interior re-trim and upgrade to GTA-R specs including Series 2 dash backdate.
The finished car is a wonderful blend of subtle classic appearance & ultra-refined ride quality with modern 911 beating performance & handling and will now head back to USA.
Final specification as follows:-
230bhp 2.1 Nord, Jenvey heritage throttle bodies, Alfaholics Motec ECU package
GTA-R clutch/flywheel/starter pack
GTA-R driveline package, close ratio gearbox/LSD/hollow halfshafts
Titanium GTA-R axle tube set
Full tubular s/s exhaust
GTA-R 290 Evo cooling package
GTA-R injection fuel system package
GTA-R 290 Ultraleggera suspension package, billet uprights, titanium upper & lower wishbones, titanium hubs
Double adjustable aluminium dampers
GTA-R Superleggera 6-pot brake package
7×15" GTA wheel & tyre package, 2 sets – road Michelin & track Yokohama
Alfaholics air conditioning kit
Steering box rebuilt with billet aluminium steering box casing
GTA-R PCB and loom package
1750 dash & console trimmed to GTA-R specs in Alcantara & leather
Full Dynamat kit
Sport road GTA-R seats bespoke trimmed to GTV stitch style, rear seat re-trimmed to match
GTA-R side panel set in leather, billet aluminium GTA-R inner handle kit
Bespoke tailored Wilton wool carpets
Custom made matching luggage set
GTA-R controls package
GTA-R billet air a/c vents
LED headlight conversion
GTA mesh grille conversion
GTA-R lightweight glass package with heated windscreen
Carbon-fibre bonnet & boot-lid.