1972 2000 GTV (GTA-R Spec Upgrade Package)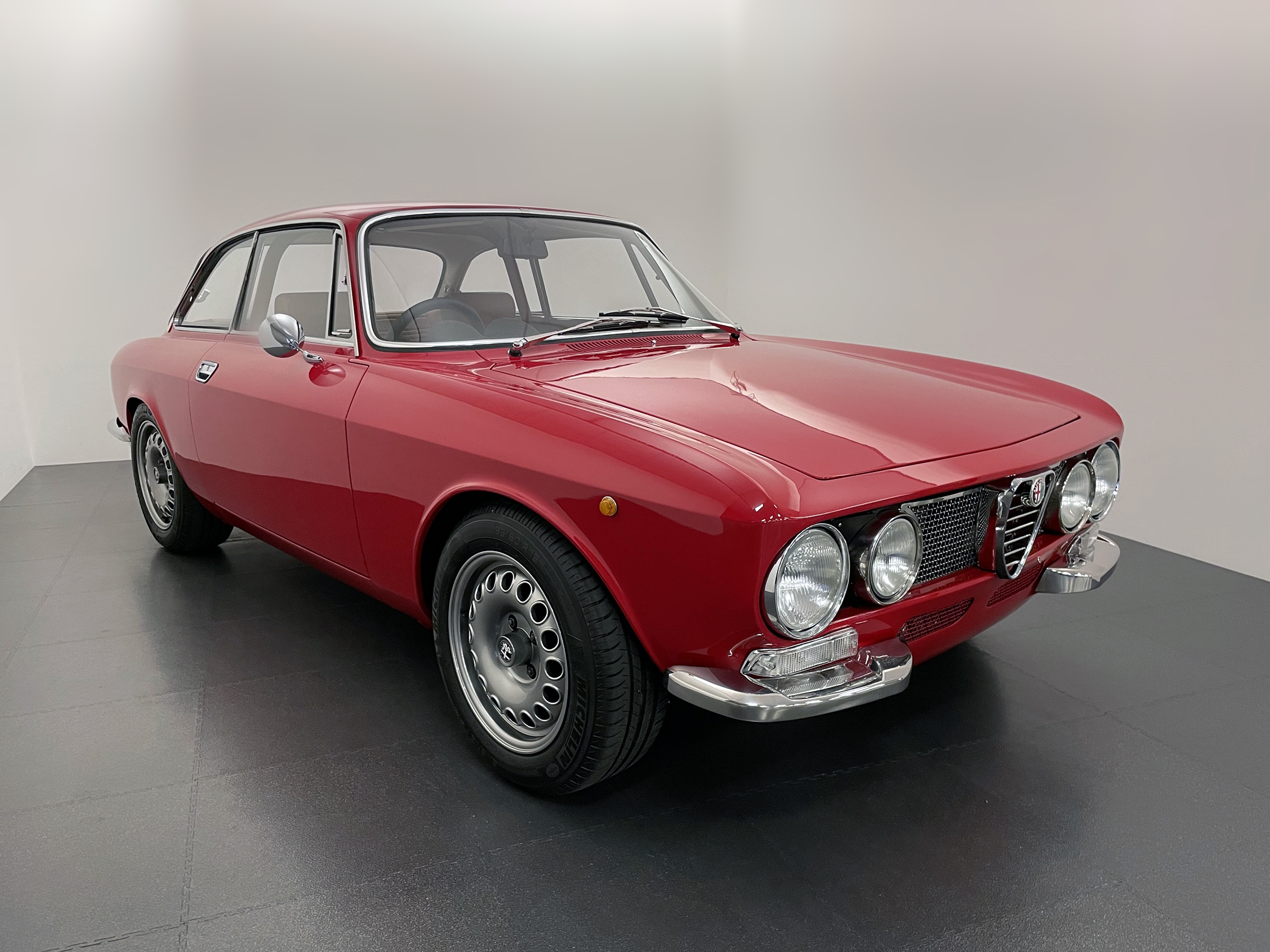 Our customer asked us to complete a total rebuild & upgrade of his existing 2000 GTV to GTA-R specification. Before shipping the car to us, he had his bodyshell fully restored to a high standard in his country (with our remote guidance), including the installation of our carbonfibre bonnet, bootlid & doors that we use on our GTA-R builds. Once completed the bodyshell was shipped to us along with the core factory parts we required to complete his 'GTA-R Upgraded' build project.
His desire was to include our full suite of GTA-R Titanium components that we use on our top specification GTA-R 290 builds to allow him to own and experience his 2000 GTV upgraded to give the driving pleasures and performance of our top GTA-R works builds. He additionally requested that we retain the car's original matching numbers 2.0 Nord engine, which we fully rebuilt it to long stroke fuel injected 2.1 litre specifications, as used in some of our GTA-Rs.
The finished car is a wonderful blend of classic GTV appearance and refined ride quality with modern 911 beating performance and handling.
Final specification as follows:-
230bhp 2.1 Nord, Jenvey heritage throttle bodies, Alfaholics Motec ECU package
GTA-R clutch, flywheel and starter pack
GTA-R driveline package, close ratio gearbox, LSD and hollow halfshafts
GTA-R titanium axle tubes
GTA-R 290 Ultraleggera suspension package, titanium uprights, titanium upper & lower wishbones and titanium hubs
GTA-R titanium steering arms, steering drop arms and track rods
GTA-R titanium trailing arms
Double adjustable aluminium dampers
GTA-R Superleggera 6-pot brake package
Full tubular stainless steel exhaust
GTA-R late Evo cooling package
7×15″ GTA wheel and tyre package, titanium wheel studs & nuts
Alfaholics air conditioning kit
Steering box rebuilt with billet aluminium steering box casing
GTA-R PCB and loom package
GTA-R composite 1750 dash & consoles trimmed to GTA-R specs in Alcantara & leather
Full Dynamat kit
GTA-R Sport road seats bespoke trimmed in plain & woven leather in Mk 2 1750 stitching style, GTA rear seat trimmed to match
GTA-R side panel set in plain & woven leather, billet aluminium GTA-R inner handle kit
Bespoke tailored Wilton wool carpets
GTA-R spec leather luggage set
GTA-R controls package
GTA-R billet air conditioning vents
LED headlight conversion
GTA mesh grille conversion
GTA-R lightweight glass package with heated windscreen
Carbon fibre bonnet, boot lid and doors.
GTA-R spec quarter bumpers and rear bumper with overrider delete option.