Battery Isolator Master Switch
£50.00 GBP (ex vat)
ELC-105-BIS
Alfaholics battery isolator master switch to disconnect the battery circuit for safety, security and to prevent the battery from running flat from any current leakage.
Related Products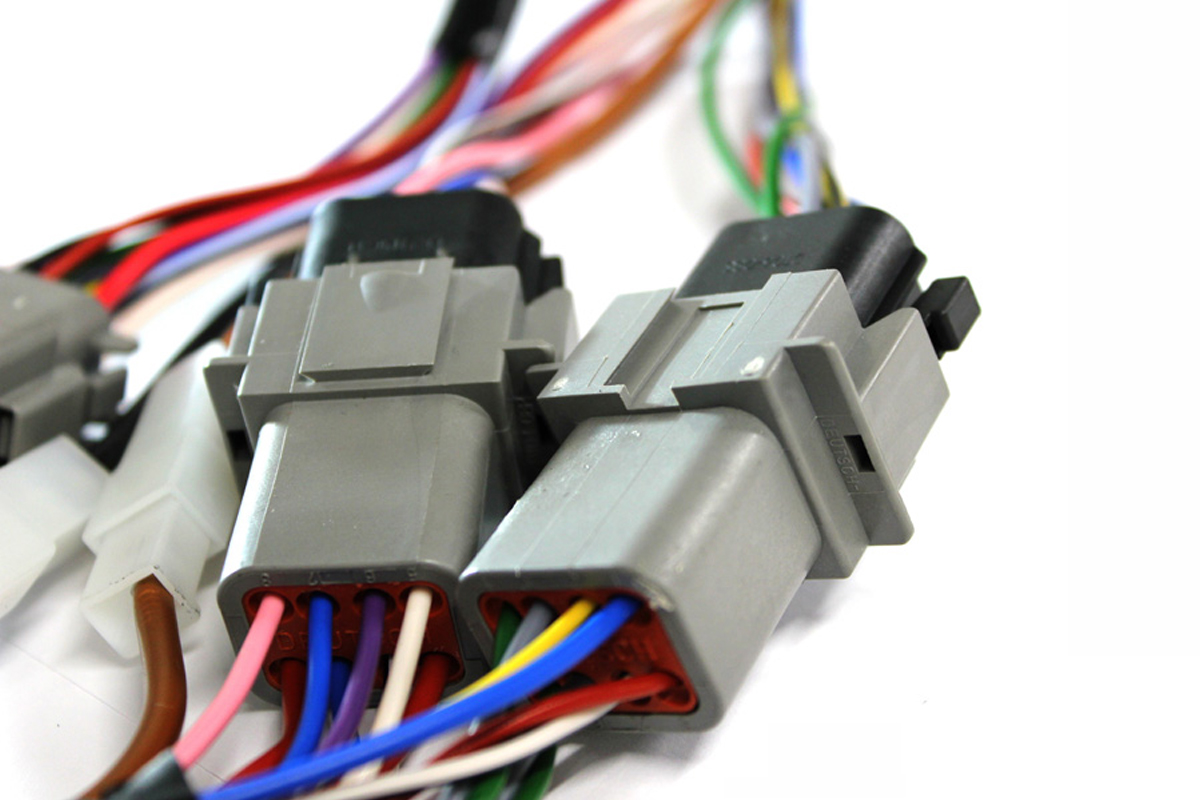 £1,850.00 GBP (ex vat)
ALFLOOM/1
We have bespoke designed and manufactured this high-quality wiring loom for our GTA-R builds. We have designed and routed it very cleverly to enable it to be ambidextrous, meaning it can fit both LHD and RHD 105 series Alfas and includes all the wires to allow for all optional components we use in our builds. It features high-quality motorsport multiplug connectors and is built with lightweight thin-wall race grade cabling. We have kept as much of the wiring colours as possible to standard Alfa colours to make it familiar for people to install. The loom is labelled up for all the major wires and functions and comes complete with a full wiring schematic, pin list for all multiplugs and explanation for what each wire needs to do. This loom is designed to be used in conjunction with our Alfaholics GTA-R PCB board.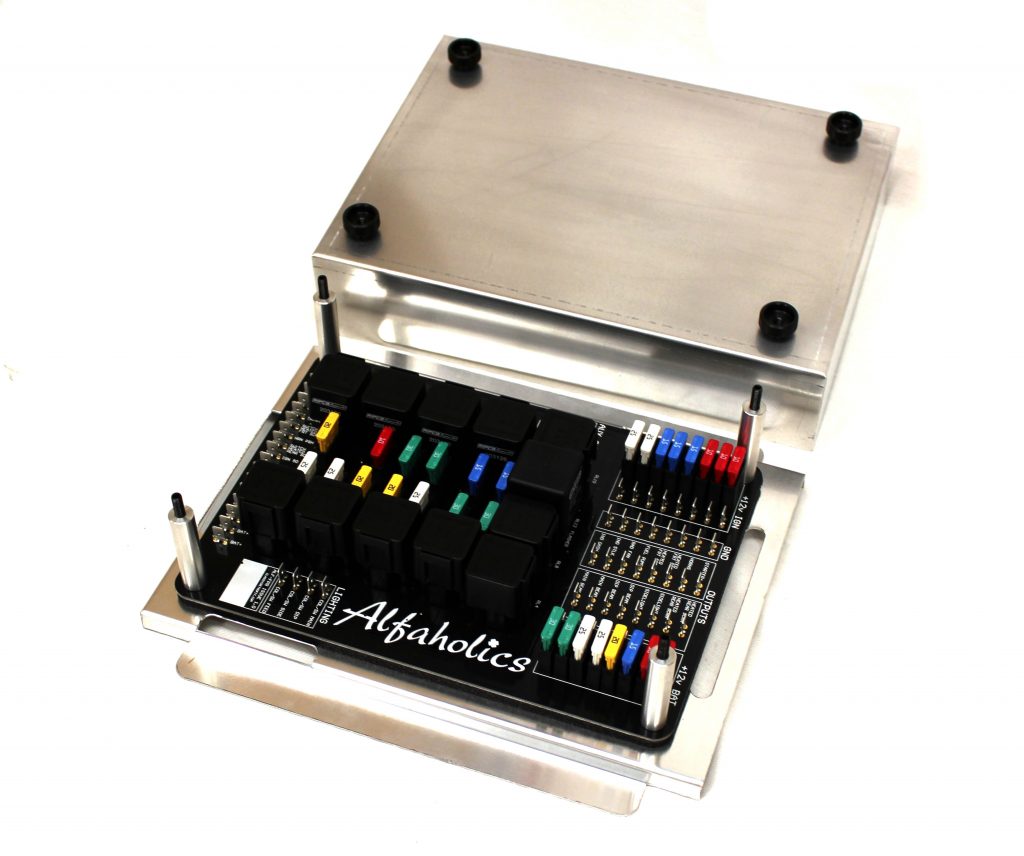 £1,125.00 GBP (ex vat)
GTA-R/PCB
We have designed and developed this high quality printed circuit board (PCB) power control unit to integrate all the controls and functions required for a road, track day or race purpose car. It features all the input connections for switchgear and other control units, built in relays to control these circuits and output terminals to wire to the full range of equipment. Additionally, it includes a bank of permanent 12v and switched 12v outputs to allow various auxiliary items to be wired in using the board and spare relays that can be used to switch any additional components over and above its standard design. Fusing is done with modern blade type fuses for ultimate reliability and quality. The board is supplied complete with all fuses & relays, a mounting plinth, a cover panel ready to trim and thumb screws for fixing the lid. Also supplied with the board is a complete wiring list of all the terminals and functions to enable correct installation. As used in all our latest GTA-R builds.We have also developed and manufactured a professionally made wiring harness which is being installed in all our latest GTA-R builds. The loom features high-quality motorsport multi-plugs to complete the installation of this PCB. The wiring loom has been carefully and cleverly designed to be ambidextrous, making it suitable for use on both LHD and RHD 105 series Alfas. We have included all the variations of wires to handle differences between early and late model cars. This loom is available to purchase separately or you can alternatively build your own loom.
£365.00 GBP (ex vat)
RCE3001/2
Genuine Denso race alternator, available in 45amp for Alfa Romeo Nord and Twin Spark engine fitment.These are the smallest units on the market and manufactured specifically for race application. Able to withstand the harsh environment generated by high-revving engines. Suitable for road and race applications for optimum durability. Used on all GTA-R builds and Alfaholics prepared race cars. Bespoke Alfaholics fitting kit available separately.
£575.00 GBP (ex vat)
ALFPS8T | ALFPS9T
We have developed this ultimate quality starter specifically for our GTA-R builds, it uses a genuine Denso motor unit and has a CNC machined nose to match it to an Alfa 3 bolt bell housing. Available in both 8 and 9 tooth pinion versions for all 105 series engines. Also suitable for use on a 2 bolt bellhousing by simply not using the central meshing bolt. Weighing in at just 2.9KG.
cat_race_parts_105 cat_std_parts_105_all filter_book_electrical_main cat_electrical cat_race_parts_gta_r filter_electrical_looms_fuseboxes cat_race_parts cat_standard_parts filter_book_electrical_misc_electrical_equipment cat_race_parts_750 filter_electrical_battery_charging_system filter_book_electrical_charging_system filter_book_mechanical_main filter_electrical_starter_motors filter_book_electrical_starter_system