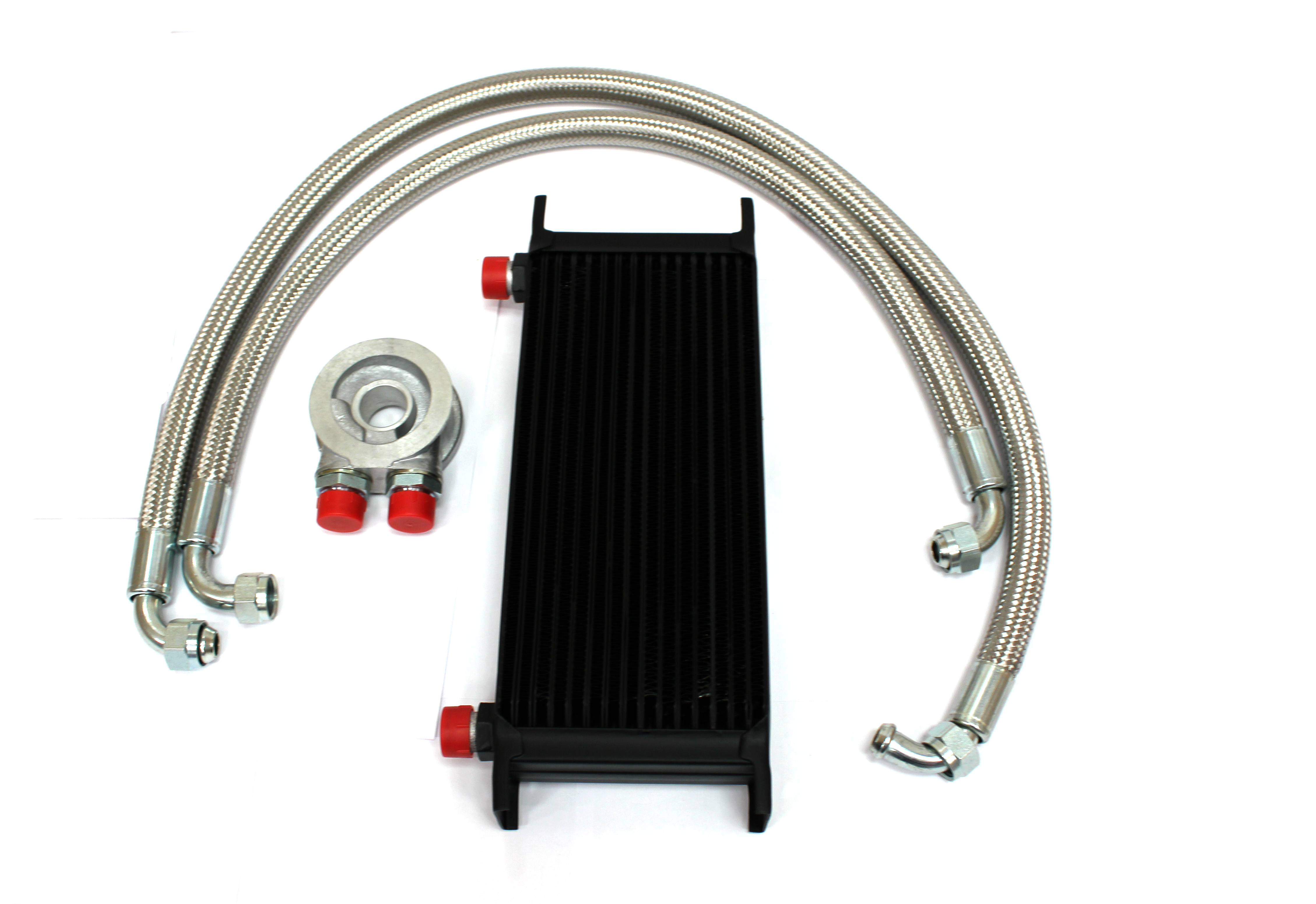 Oil Cooler Kit - Alfa 75 1.6, 1.8, 2.0 and Twinspark
Call for best price.
Premium quality oil cooler kit to fit Alfa 75 fitted with Nord or Twinspark engines. Includes sandwich plate for spin-on type oil filter take-off, pre-cut oil pipe lines in either stainless steel braided or normal rubber hoses, oil cooler and fitting bolts.
Options available-
- Standard or thermostatic take off plate
- Rubber or stainless braided hoses
Coolers-
- 13 row 135mm
- 13 row 235mm
- 16 row 235mm