Product Information
Complete assembly of adjustable top arm and castor arm fabricated completely from titanium to form a single wishbone.
The top arm inner bush and top ball joint have both been converted to race quality spherical bearings for improved tolerance and further weight reduction.
Designed with a pair of unequal spacers for the top arm inner fixing point. This allows an offset that allows for more castor than possible with the standard top arm before the arm hits the chassis leg.
The kit is supplied as a complete set for both sides of the car.
Comes complete with:
Titanium top arm inner bolt & nut
Titanium top ball joint bolt & nut
Titanium castor tube bolt & nut
Simply screw your castor arm ball joint on to fix the front mounting point to the chassis.
What's Included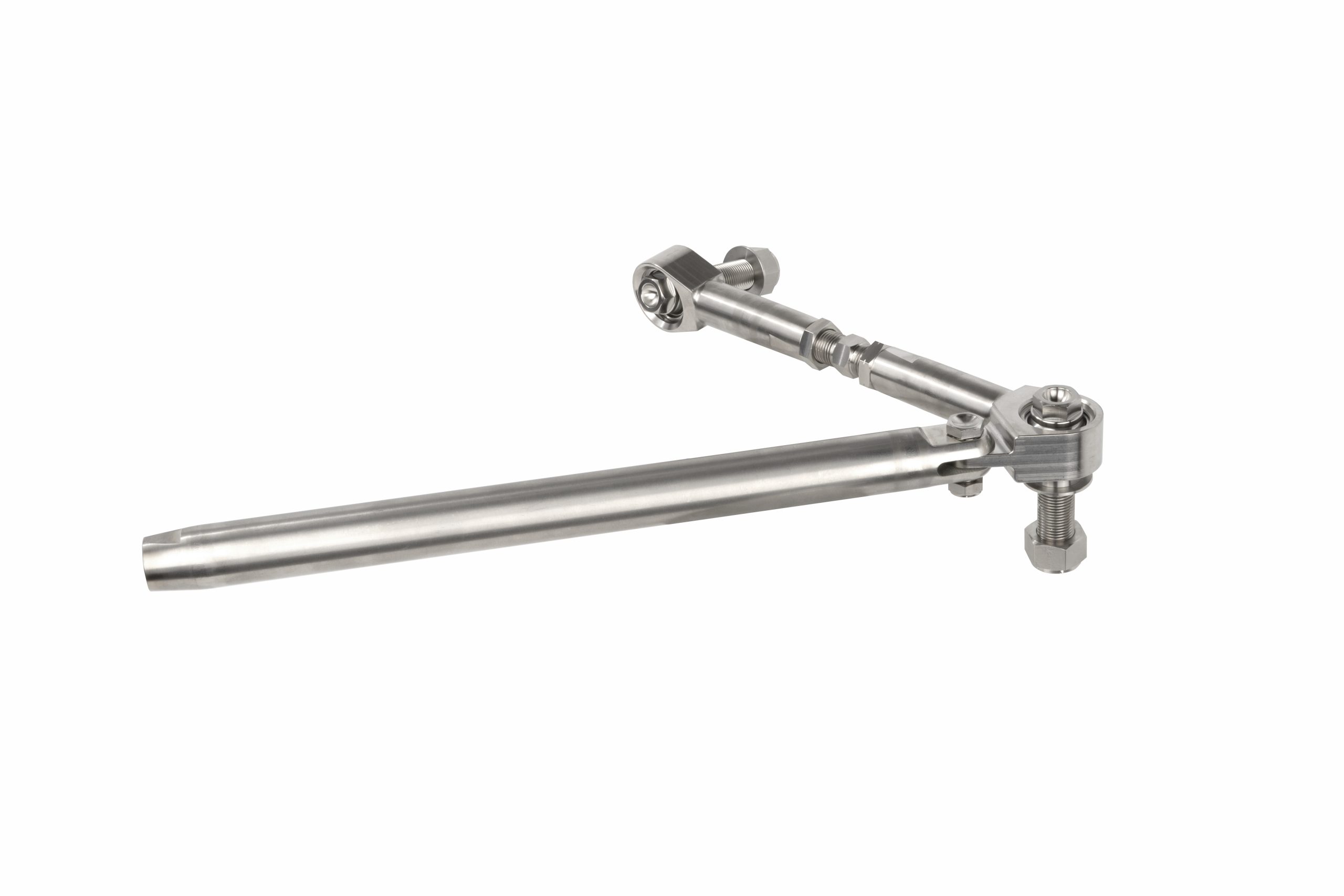 Tubular Top Wishbone
Quantity: 2 (Pair)