Product Information
Fully CAD designed and CNC machined from billet aluminium and hard anodised.

A direct replacement for each of the pedal versions fitted across the range of 105 / 115 series cars:
• LHD floor
• LHD hanging
• RHD floor.

They all feature adjustable angle pedal pads with the floor mounted versions also feature adjustable length pedal arms. Adjusted to their longer length, the pedal effort will be reduced, whereas adjusted shorter, the pedal effort will be higher but your foot travel decreases, perfect for race and track day cars.

The RHD clutch pedal is machined with the appropriate mounting point for both cable and hydraulic actuation.
What's Included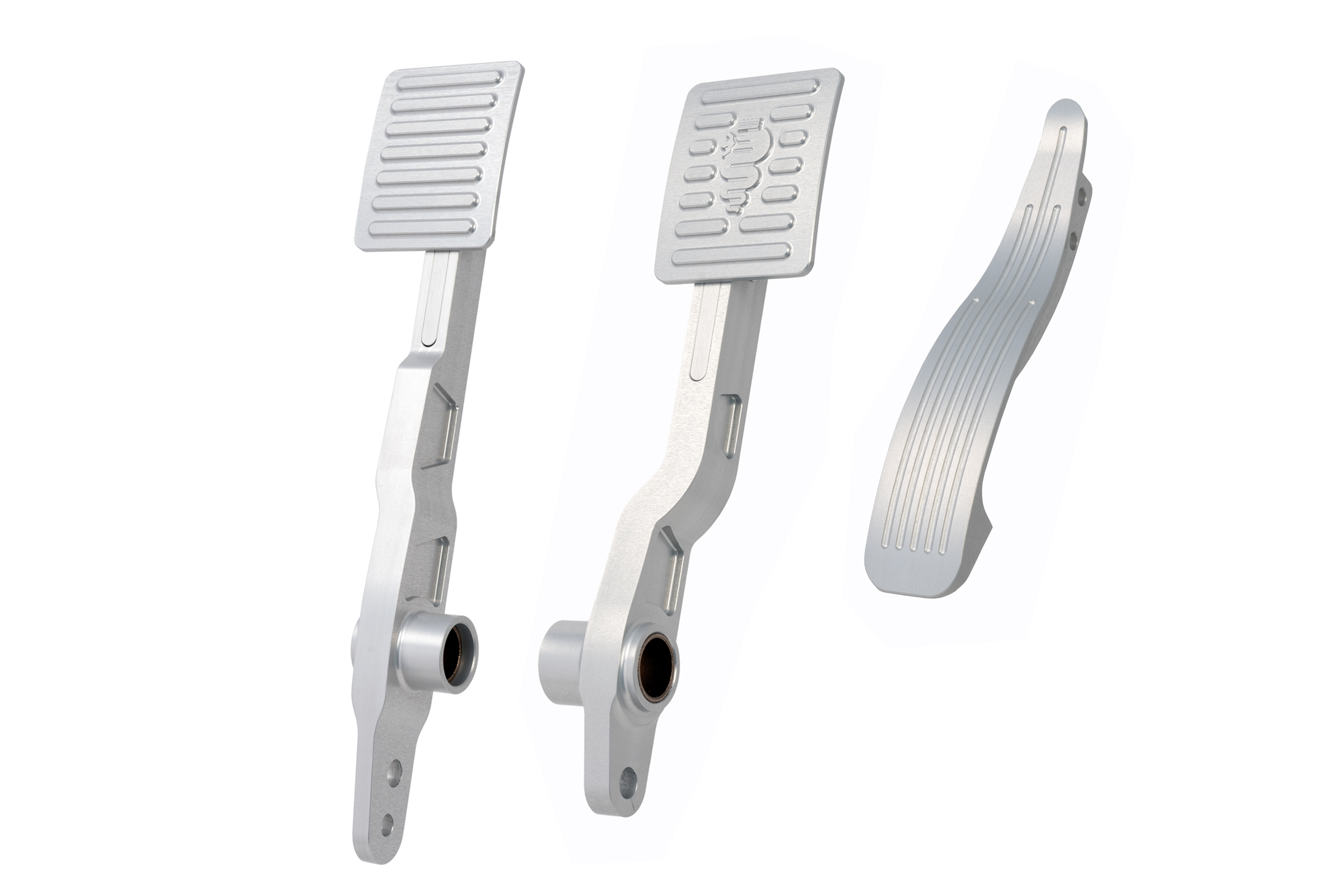 Pedal (Set)
Quantity: 1