Product Information
Complete kit for plumbing throttle body fuel injection systems; fuel pump, pump mount, fuel filter and adjustable fuel pressure regulator.

This kit can be used in conjunction with our billet Twin Spark throttle body assembly, or other aftermarket kits.

Each component is fitted with -6 JIC unions to allow the use of race quality screw fit fuel lines. The regulator has a 3rd port for plumbing directly back to the tank as the return line, thus allowing the fuel rail to be single ended to save weight and reduce fuel line plumbing length.
What's Included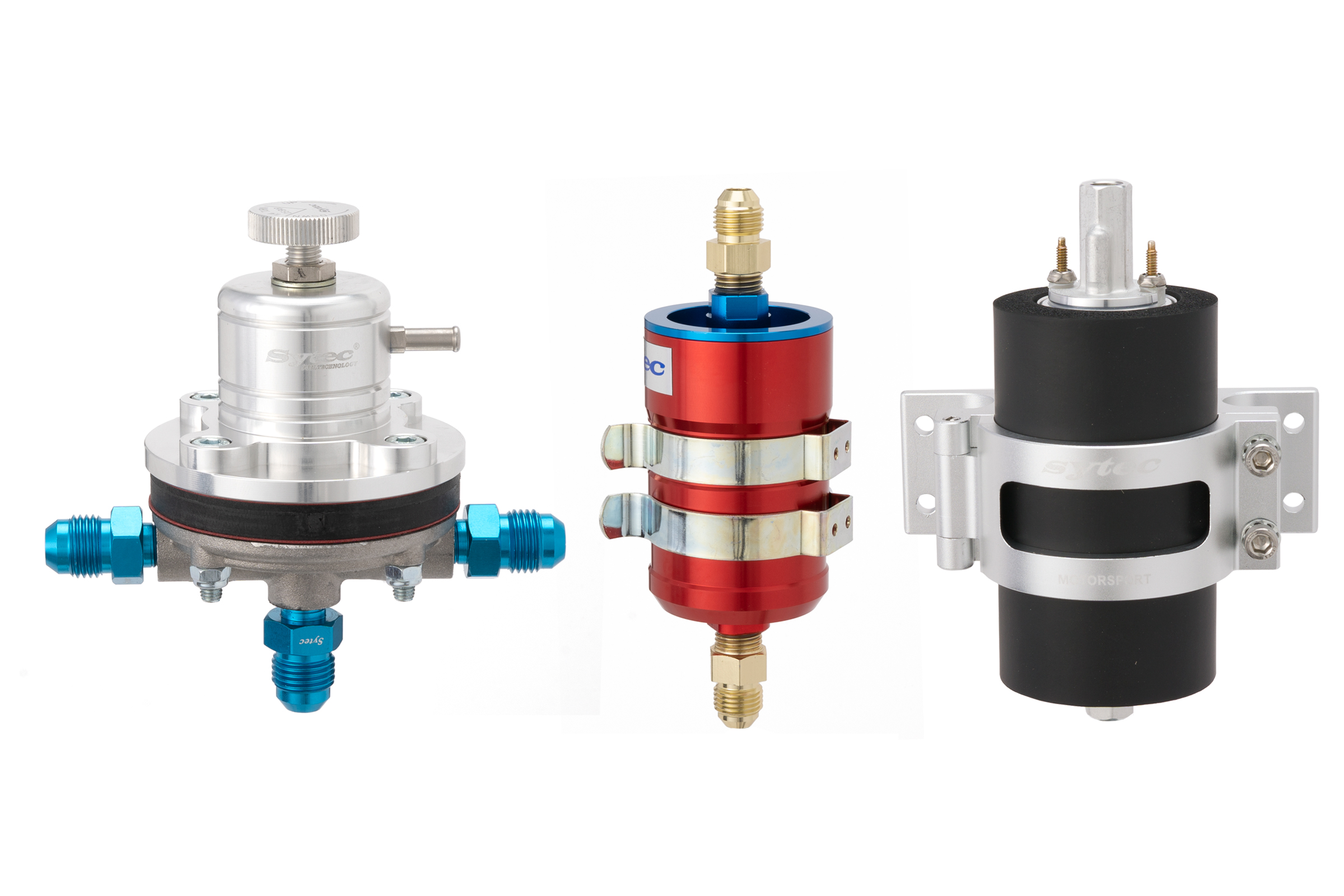 Fuel Injection Pump Assembly
Quantity: 1