Cages & Safety race parts for 105 Series Alfa Romeo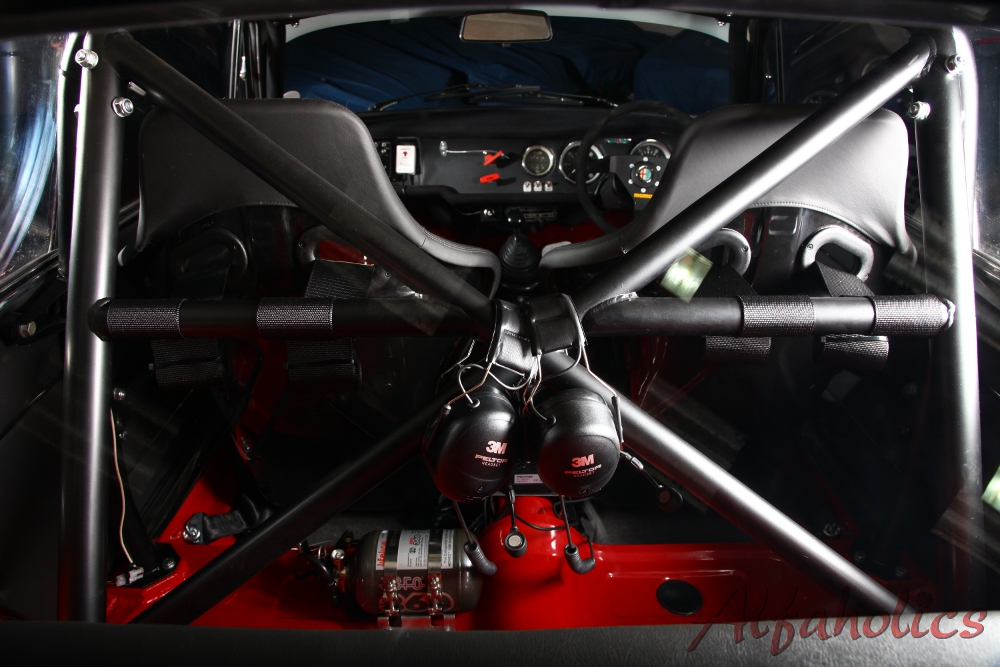 £750.00 GBP (ex vat)
RCE1002/1
We have reintroduced our bolt in Safety Devices rollcage, exclusive to Alfaholics. Mounted using the same pioneering features as before, mounting to the rear chassis legs for extra rigidity and security, rear X-frame and horizontal seat belt bars to comply with the latest FIA regulations. This cage is the best fitting and manufactured bolt in cage on the market and is supplied in premium black powder coating. The complete cage packs flat, making shipping around the world very simple, and comes complete with all fixing bolts and mounting pods to weld to the chassis. As fitted in Max's GTA Replica.
Perfect for rally, trackday or race cars. We do, however, recommend fitting our weld in cage to race cars where regulations permit for increased security and rigidity. Available as a full cage or half cage.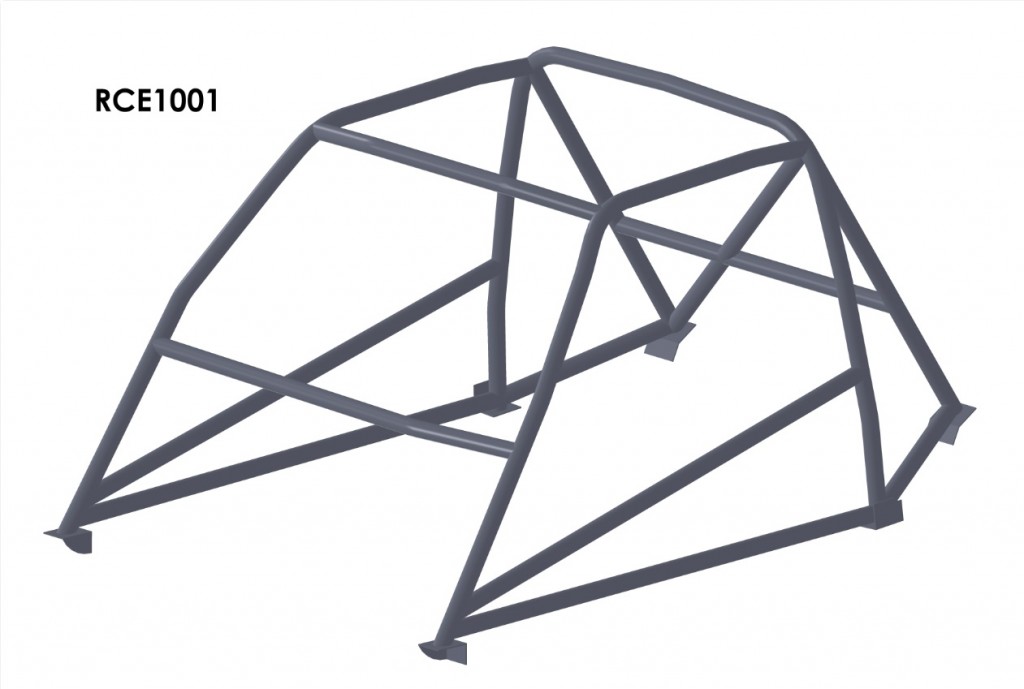 £1,050.00 GBP (ex vat)
RCE1001
New updated design for 2013 incorporating an improved front a-pillar leg design, a second anti-intrusion bar just above the sill and an under dash bar for additional safety. Manufactured from top quality T45 tubing which results in a much stiffer cage than is possible when using normal CDS tube.
This cage is manufactured by the UKs leading rollcage manufacturer and is the very highest quality product. Being completely CAD designed, it is supplied formed, with fully profiled tube ends and feet mounting plates, making it ready to weld straight in. The cage is supplied with a fitment CD and a tube welding sample set to return to us enabling us to send you certification papers.
£775.00 GBP (ex vat)
GTA004
Premium quality Alfaholics production, copied from our Autodelta GTA AR613102. This cage is a perfect copy of the Autodelta cage, so ideal for any person trying to restore a GTA to period competition specification. It's very neat and simple design means that it is also the perfect cage to use on any 105 series coupes to add protection whilst retaining full use of the rear seat. The low connection point for the backstays to the main hoop means that very little of the cage is visible from the outside, meaning this is a very subtle installation. Comes complete with special fixing brackets for mounting to the underside of the car to fix the cage in place.
£25.00 GBP (ex vat)
RCE9016
Strong webbing strap for using as a towing eye to meet the latest FIA regulations on eye size whilst not resulting in a protruding solid object. Easily fixed to both front and rear of the car for a professional and smart appearance.
£29.50 GBP (ex vat)
RCE9018
Thick, firm rollcage padding, FIA homologated to fit 38mm roll cage tube. Price for 60cm length.
£15.00 GBP (ex vat)
RCE9020
Perfect thin profile soft rollcage padding for use on fast road/trackday & race cars which do not require full FIA compliance. As used on Alfaholics GTA-R builds- Price per 1m length.
£99.50 GBP (ex vat)
RCE9017
Superb powerful dual colour LED light to fit directly to the main hoop of all Alfaholics rollcages. Use the white light for day time map reading and the red LED fort night time reading to avoid dazzling the driver. As fitted to many Alfaholics GTA-R builds.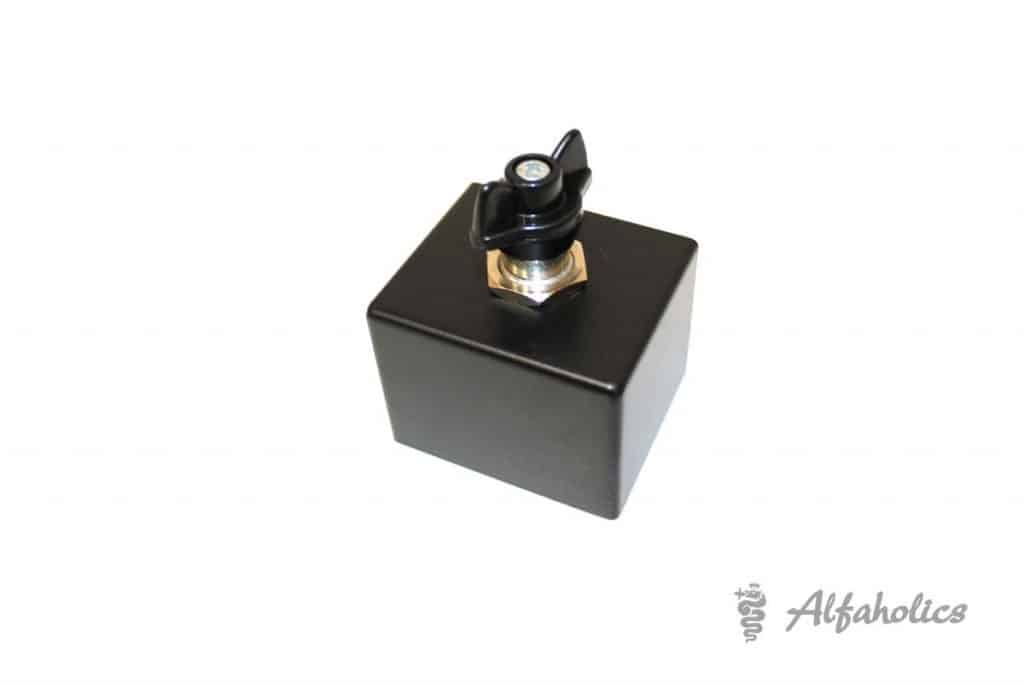 £50.00 GBP (ex vat)
ELC-105-BIS
Alfaholics battery isolator master switch to disconnect the battery circuit for safety, security and to prevent the battery from running flat from any current leakage.
£28.50 GBP (ex vat)
RCE3014
Remote pull cable FIA legal master switch with a special resistor. This resistor prevents the engine running on after the master switch is turned off in an accident. This problem can occur with cheaper master switches that cannot control the alternator charging circuit correctly.
£25.00 GBP (ex vat)
RCE9021
Nice quality unit for external power/extinguisher release to meet with race regulations. Also useful for use as the most lightweight door opening mechanism for race cars.
£230.00 GBP (ex vat)
CTEKGT
Electronic Battery Master Switch system for use on race and road cars.
Having built a huge number of competition cars, we have tried all the different master switch systems on the market and this unit is by far the best – it is the lightest, the smallest and with the best design, switching the earth of the car rather than the positive. Supplied complete with internal and external buttons and scrutineer sticker.