Electrics & Lighting Parts for 101 Series Alfa Romeo
£350.00 GBP (ex vat)
RCE3001/2
Genuine Denso race alternator, available in both 45amp for Alfa Romeo Nord and Twin Spark engine fitment. These are the smallest units on the market and manufactured specifically for race application. Able to withstand the harsh environment generated by high-revving engines. Suitable for road and race applications for optimum durability. Used on all GTA-R builds and Alfaholics prepared race cars. Bespoke Alfaholics fitting kit available separately.
£495.00 GBP (ex vat)
RCE3002/3
Following the huge success of our 50A race alternator we have manufactured this superb Dynator, a dynamo look alternator. The body is CNC machined from billet aluminium to be an exact replica of an original dynamo and is then fitted with our 50A race alternator internals. The unit is 2.2kg lighter than the original dynamo. It represents the ultimate, reliable charging solution for FIA App K. race cars, concours cars and is also particularly useful for SZ, TZ and 750/101 series where space is too restricted to fit a normal alternator.
£195.00 GBP (ex vat)
ELE008
High torque race starter motor. 9 tooth to fit all 130/131 tooth starter ring gear
£195.00 GBP (ex vat)
RCE6002
High torque race starter motor. 8 tooth to fit all 105/110 tooth starter ring gear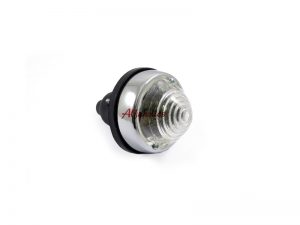 £80.00 GBP (ex vat)
LIT010/4
Correct sidelight indicator unit as per Giulietta Sprint Zagato
£25.00 GBP (ex vat)
RCE9013
101 Series battery clamp to house Red Top 30 battery in original carrier in the boot