Suspension Parts for 116/162 Alfetta & 75 (Transaxle Cars)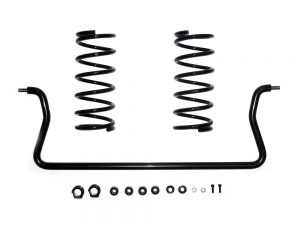 £255.00 - £315.00 GBP (ex vat)
SUS305
Superb Alfaholics designed kit comprises large 29mm front antiroll bar and 2 stiffer rear springs set to standard ride height. The kit eliminates understeer, resulting in a beautifully neutral balanced car with significantly reduced body roll. Being such a simple kit, it is remarkably quick and easy to fit and of course very cost effective to buy! Kit supplied in high quality powder coat finish with front antiroll bar drop link bushes and poly 29mm mounting rubbers.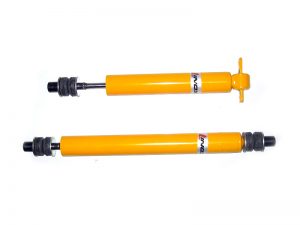 £100.00 GBP (ex vat)
SUS109/1
Perfect for use with our Fast Road Handling Kit.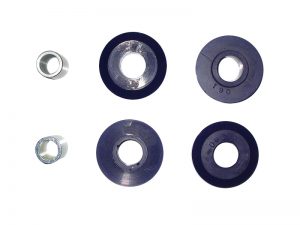 £29.50 GBP (ex vat)
SUS305/2
Poly bushes significantly improve the control of the upright angle under heavy braking, improving stability.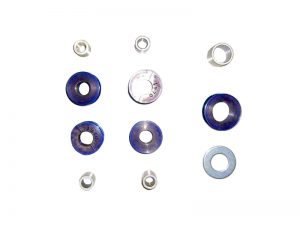 £45.00 GBP (ex vat)
SUS305/1
Replaces standard rubber bushes for improved rear axle location.
cat_std_parts_alfetta cat_suspension filter_book_mechanical_front_suspension filter_package cat_standard_parts cat_race_parts_alfetta cat_twin_spark filter_book_mechanical_main filter_front_suspension filter_shocks_absorbers filter_front_bush cat_std_parts_105_all filter_book_mechanical_rear_suspension filter_rear_bush filter_suspension_rear