Product Information
Offering the same dramatic improvments in suspension and steering geometry as our highly acclaimed steel GTA-R billet uprights, this time machined from a single billet titanium for maximised reduction of unsprung weight to improve handling and feel.
Supplied complete with a billet titanium steering arm and a titanium versions of our rose jointed track rod components.
The result is an upright that weighs a staggering 47% less than the equivalent steel upright and steering arm assembly, which translates into a saving of 4kg in unsprung weight from the front suspension.
What's Included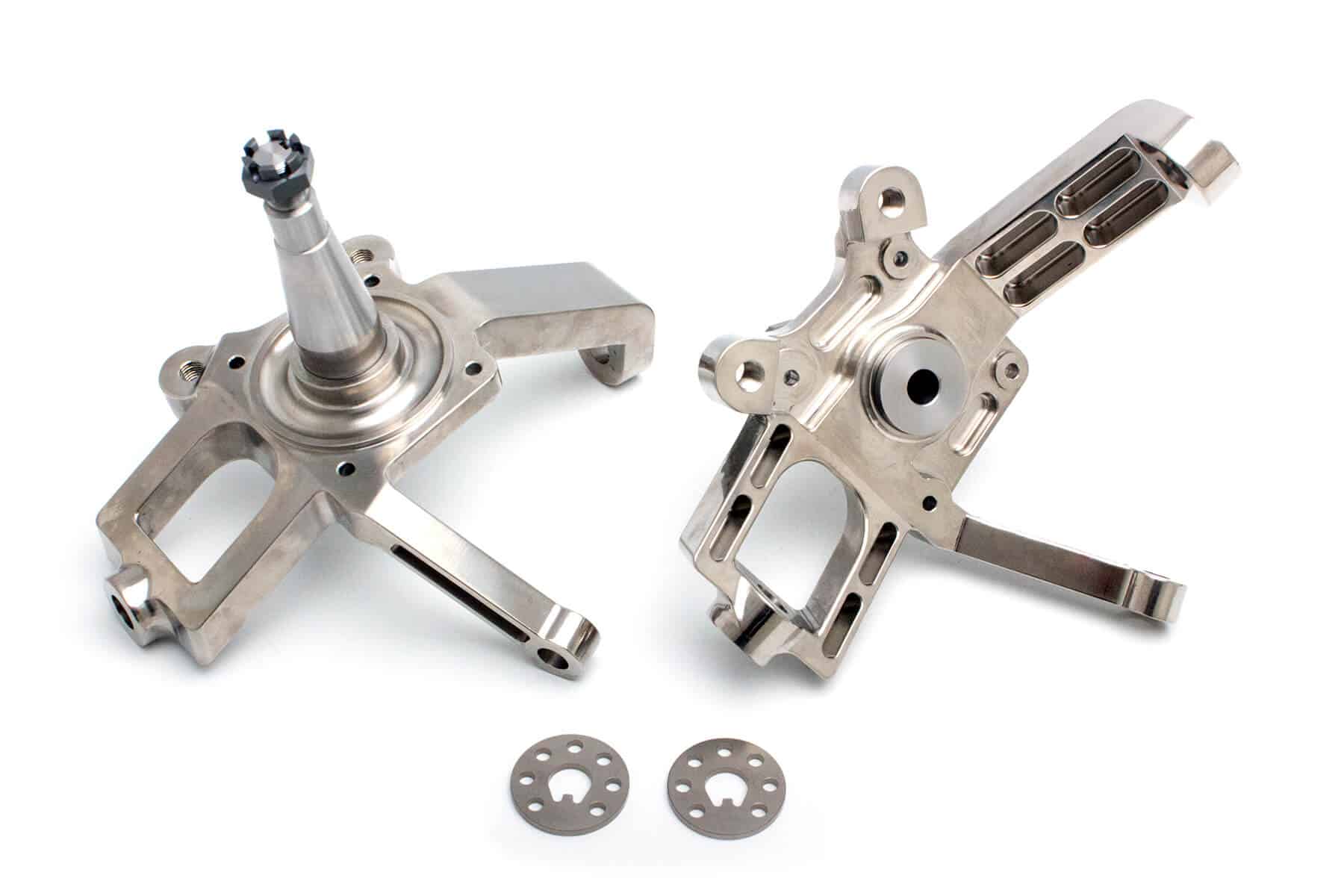 Titanium Uprights
Quantity: 2 (Pair)