Tools for 105 Series Alfa Romeo
£60.00 GBP (ex vat)
ENG2067
Pair of engine stands for 101 and 105 engine blocks.
£29.95 GBP (ex vat)
MSC121
Full size cover to protect the complete front wing whilst working on your car.
It has a special anti-slip material on the back that prevents the cover moving whilst in use.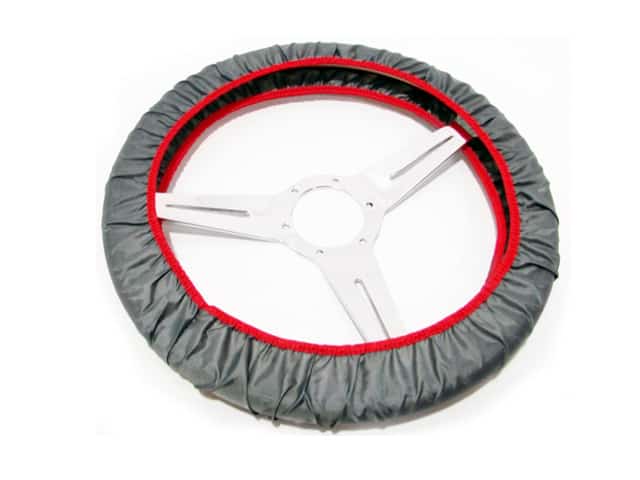 £4.95 GBP (ex vat)
INT121/1
Avoid greasy hand marks in leather or suede wheels whilst work is being done and well as scratches on wooden wheels.
£25.00 GBP (ex vat)
BP3/16K
7.5 Metre roll of Cupro-Nickel Brake pipe.
Outside diametre – 3/16″ (4.76mm)
Wall Thickness – 0.028″ (0.71mm)
Maximum working pressure 3120 PSI (215 BAR)
Conforms to BS EN 12449
100% Electronically & pressure tested
£69.95 GBP (ex vat)
ACC051
Make your life easier using our single hose brake bleeder bottle. Available and on stock.
£215.00 GBP (ex vat)
BRG001
Billet Camber/caster bubble gauge with a magnetic adapter.
Bubble Gauge comes complete with hard case.
£59.95 GBP (ex vat)
MSC098
Powder coated folding paddock table complete with 400mm x 300mm x 120mm euro bin.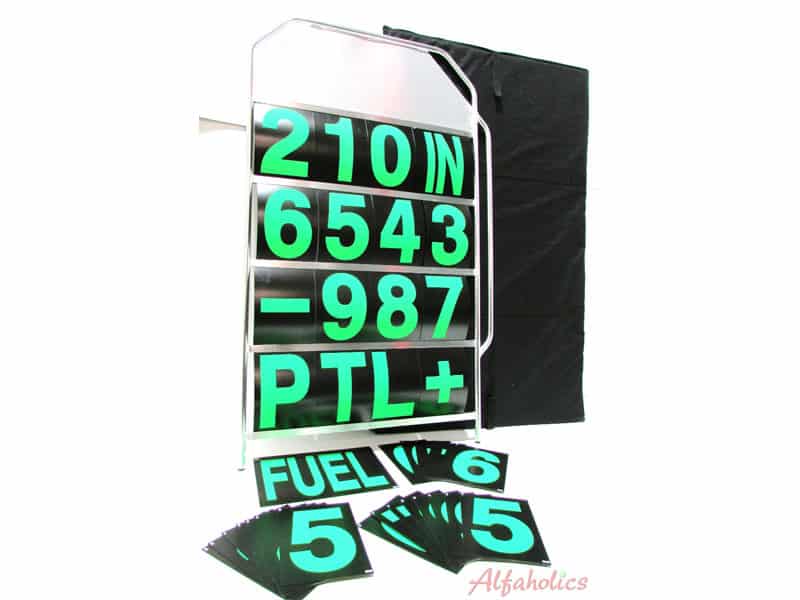 £317.95 GBP (ex vat)
MSC001
Large yet very lightweight aluminium pit board with a full set of large easy read numbers in dayglow green. Supplied with a handy carry case which doubles as an organiser for the range of numbers and letters. As used by Alfaholics.
£765.00 GBP (ex vat)
MSC002
Pair of aluminium turn plates for setting up suspension geometry. The clever design features ball bearings to allow the top plate to float completely freely once the locking pins are removed. This ensures that as you adjust the track rods and camber arms, the wheels are completely free to move with no friction from the tyres on the ground resulting in far greater accuracy of adjustments.
£65.00 GBP (ex vat)
RCE9002
Superb design, so simple to use and very compact for storage and taking to meetings.
Supplied with 2 measuring tapes.
I have used this system for 4 years now and have found it to be accurate and simple. It has allowed me to reset the tracking very quickly after making camber changes during testing.
By making the job so simple, you find you make more changes to the setup, more often thus leading to a more refined race setup.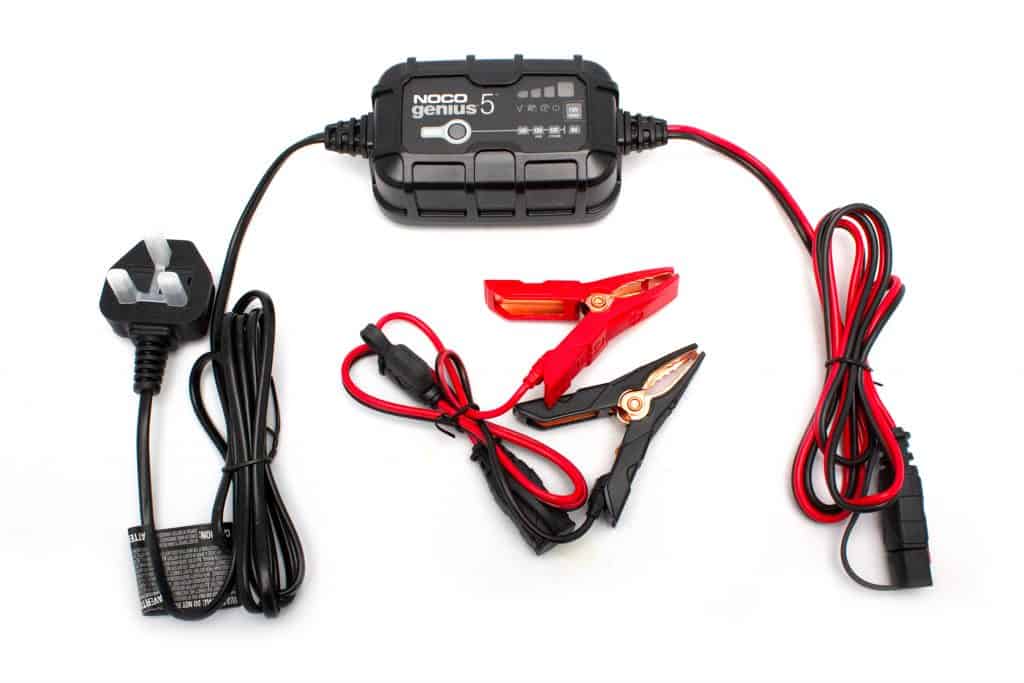 £69.95 GBP (ex vat)
NOG3500
3.5A automatic battery charger, capable of charging both lead-acid and lithium-ion batteries.  Also features a specific setting for charging small but powerful AGM batteries such as the Odyssey Extreme 25, which we offer and fit on all GTA-R builds.
Designed to be left permanently connected, the charger monitors the condition of the battery to ensure it is always in peak condition and ready for use.
Used to maintain batteries on all Alfaholics cars.
Supplied with crocodile clips.
Alternative charging accessories available separately.
6V and 12V battery charger and maintainer
Charges lead-acid and lithium-ion batteries up to 120Ah
Recovers deeply discharged batteries down to 2-volts
Spark-proof technology and reverse polarity protection
Built-in battery desulfator to recover worn-out batteries
Safely monitors battery actively with no overcharge
Suitable for start-stop and CANbus vehicle systems
Advanced diagnostics indication for damaged batteries
Progressive repair mode for heavily sulfated 12V batteries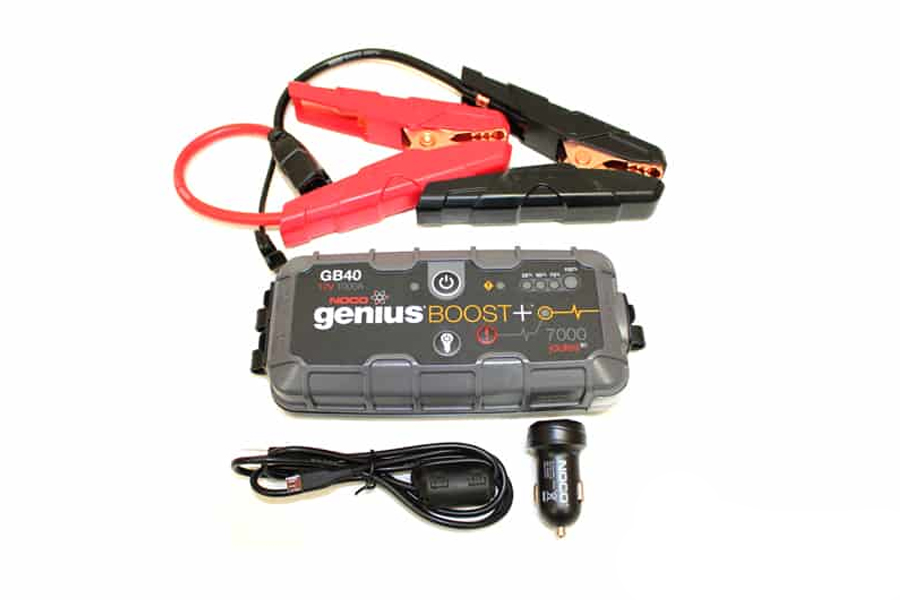 £96.00 GBP (ex vat)
N0GB40
Small yet extremely powerful starter pack, capable of delivering 1,000 amps for jump starting dead batteries in just a few seconds.  Also an excellent power source for recharging USB devices such as smartphones, tablets, etc.  Built-in LED flashlight.  Supplied with heavy-duty crocodile clips, micro USB charging lead, 12V charger and microfibre storage bag.
Lithium battery jump starter rated at 1,000A (7,000 Joules)
Spark-proof connections and reverse polarity protection
Recharges USB devices, like smartphones, tablets, and more
100 lumen LED flashlight with multiple modes, including SOS
Jump starts petrol engines up to 6L and diesel engines up to 3L.
Provides up to 20 jump starts on a single charge