Exhaust Parts for Montreal, Alfa Romeo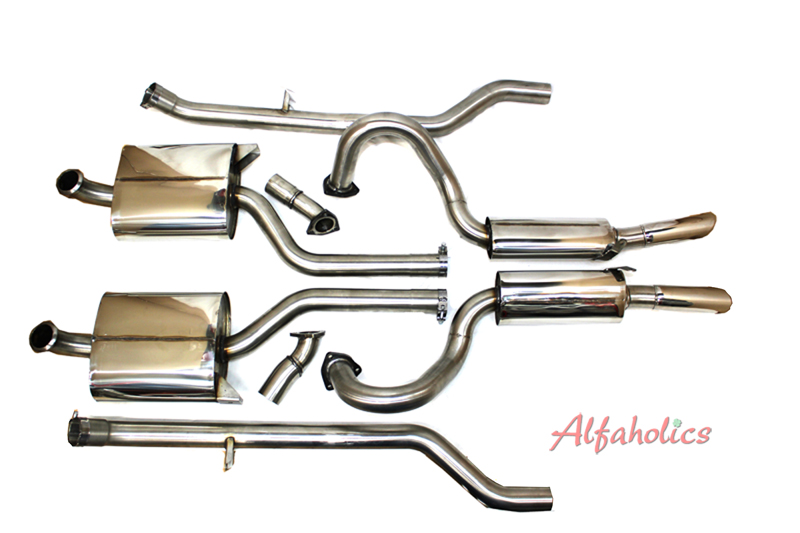 £695.00 - £1,595.00 GBP (ex vat)
EXH043
Full 304 marine grade stainless steel sports system. Features 2 straight-through silencers per bank for maximum performance increase without being too loud. Has a superb burbly presence at idle and wonderfully distinctive cross plane crank V8 note under hard acceleration. Available as a full system to use with standard manifolds, or as a full system including sports tubular stainless steel manifolds with optimised bore and lengths!
£75.00 GBP (ex vat)
EXH042/3M
All the nuts, bolts, bushes, hangers and gaskets you'll need to fit the Alfaholics Stainless Steel exhaust system to your car! including the correct profile Montreal head to manifold gaskets.
£10.95 GBP (ex vat)
MON101
Exhaust hanger for the rear section. One needed per car.
£2.50 GBP (ex vat)
MON/HMG
Correct profile cylinder head to manifold gasket to suit Montreal engines. 8 required per car.
cat_standard_parts cat_race_parts cat_race_parts_montreal filter_book_mechanical_main filter_book_mechanical_exhaust_system filter_exhaust_sports_exhausts cat_std_parts_motreal cat_exhaust filter_exhaust_gaskets_fixing