916 GTV & Spider Rear Brake Flexi Hose
£19.95 GBP (ex vat)
BRK-916-BFH
Rear brake flexi hose to suit 916 series GTV & Spiders from 1998 onwards. The hose is 330mm in length, priced individually.
cat_std_parts_916: 916 GTV/Spider
cat_brakes: Brakes
filter_brake_hoses_cables: Hoses & Cables
cat_standard_parts: Standard Parts
Related Products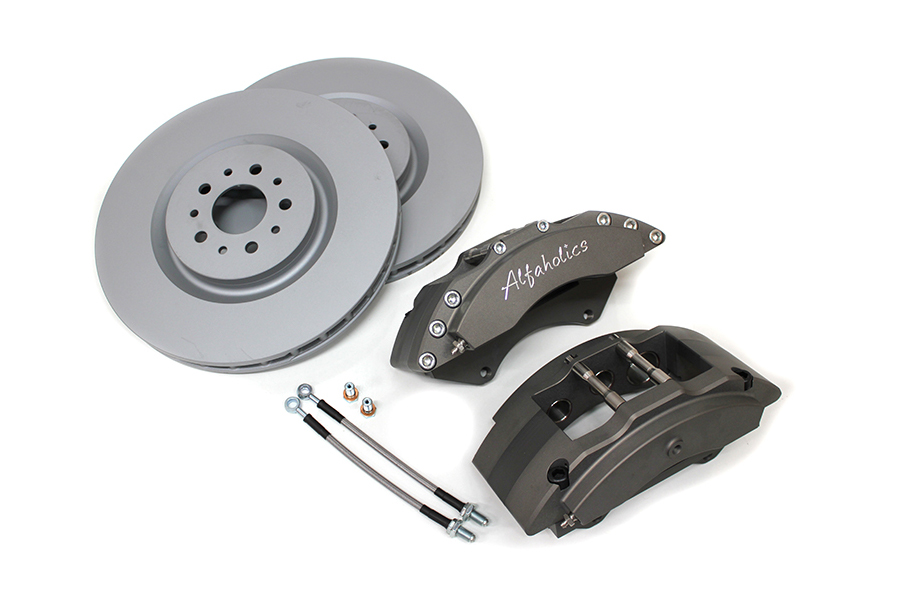 £1,395.00 GBP (ex vat)
GTV1019
Big brake kit for 916 series 3.0 V6 GTV & Spider. These cars have notoriously poor brakes as standard and they are particularly inadequate given the performance of the V6 engine! This kit replaces the OE set-up with Brembo 330mm grooved and vented sport discs and huge 6 pot calipers. The calipers are machined from aircraft grade billet aluminium and feature stainless steel castellated pistons for durability and minimal heat transfer. The kit comes complete with bespoke aluminium brackets which bolt to the standard upright and stainless steel braided hoses to connect the calipers to the standard brake hoses. This is fully compatible with our 4 line braided hose kit. We have done extensive road and track testing to perfect this kit and the result is awesome stopping power with excellent pedal feel and sensitivity. We carried out the track testing at Bedford Autodrome GT circuit which is notoriously tough on brakes. Lap after lap it was easy to attack every braking area with great confidence and it was impossible to induce any fade, even during prolonged sessions. The increased level of bite made it possible to brake far later than ever possible with standard brakes. On the road, the brakes are superbly powerful and effortless, making the car a joy to drive quickly down twisty B-roads, with the added security of having awesome stopping ability in the event of an emergency. The improvement over the standard Alfa brakes is extraordinary – this kit has proved to be an amazing upgrade for the Alfaholics 3.0 V6 GTV and has made the car so much more fun to drive quickly! The kit requires a minimum of 17″ diameter wheels. In addition to the kit, we can supply either Ferodo DS2500 or DS3000 pads. Unfortunately we can no longer offer the grooved discs.
£130.00 GBP (ex vat)
GTV1020
Brand new replacement aluminium rear caliper for 3.0 V6 and 2.0 Twin Spark cars. 33.9mm brake piston diameter. Priced per caliper.We can offer an exchange surcharge of £30 for each caliper if you return them to us on exchange.
£9.95 GBP (ex vat)
GTV6063
Pair of stainless steel handbrake cable retaining clips to fit to the rear spring pan arms.  Supplied complete with stainless steel fixing bolts and spring washers.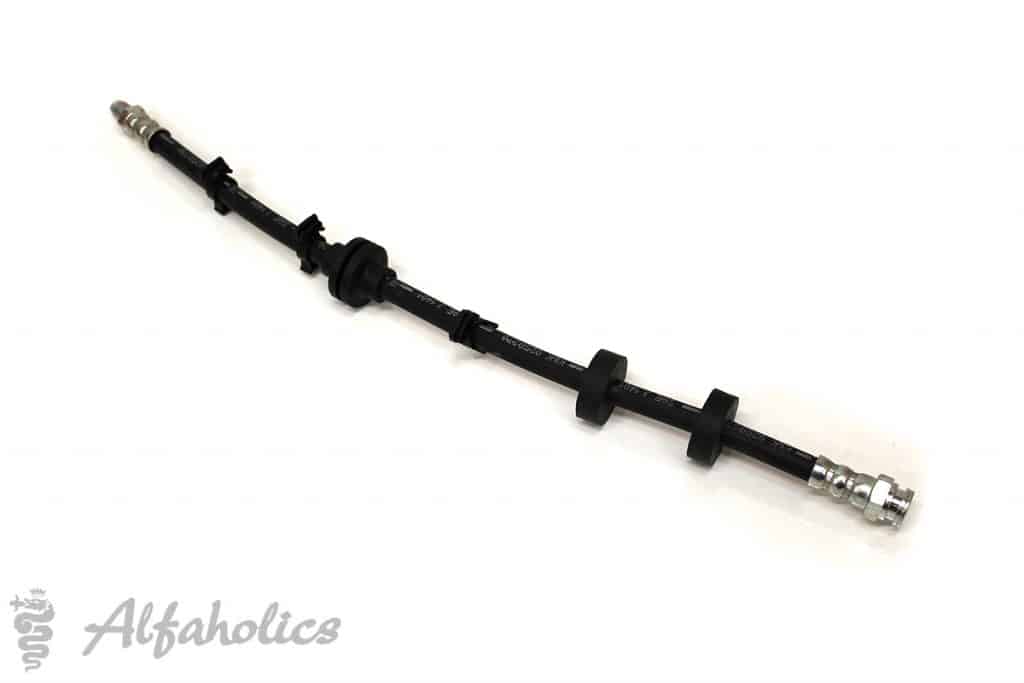 £19.95 GBP (ex vat)
GTV1021/1 |
Front brake flexi hose to suit the 916 series GTV & Spiders. Priced individually.
cat_std_parts_916 cat_race_parts_916 filter_brake_kits cat_brakes filter_book_mechanical_front_brakes filter_brake_hydraulics filter_book_mechanical_main cat_race_parts cat_standard_parts filter_book_mechanical_rear_brakes filter_book_mechanical_hand_brake filter_brake_handbrake filter_brake_hoses_cables