916 GTV & Spider Rear Brake Flexi Hose
£19.95 GBP (ex vat)
BRK-916-BFH
Rear brake flexi hose to suit 916 series GTV & Spiders from 1998 onwards. The hose is 330mm in length, priced individually.
Related Products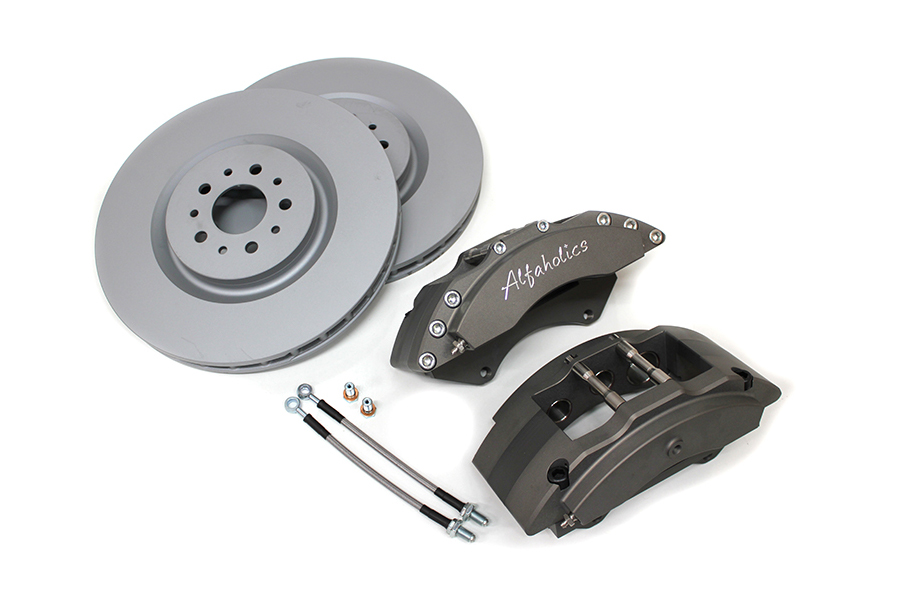 £1,395.00 GBP (ex vat)
GTV1019
We have developed and manufactured this fantastic new big brake kit for 916 series 3.0 V6 GTV & Spider. As owners will testify, these cars have notoriously poor brakes as standard and they are particularly inadequate given the performance of the V6 engine! This kit replaces the OE set-up with Brembo 330mm grooved and vented sport discs and huge 6 pot calipers. The calipers are machined from aircraft grade billet aluminium and feature stainless steel castellated pistons for durability and minimal heat transfer. The kit comes complete with bespoke aluminium brackets which bolt to the standard upright and stainless steel...
£130.00 GBP (ex vat)
GTV1020
Brand new replacement aluminium rear caliper for 3.0 V6 and 2.0 Twin Spark cars. 33.9mm brake piston diameter.
£9.95 GBP (ex vat)
GTV6063
Pair of stainless steel handbrake cable retaining clips to fit to the rear spring pan arms. Supplied complete with stainless steel fixing bolts and spring washers.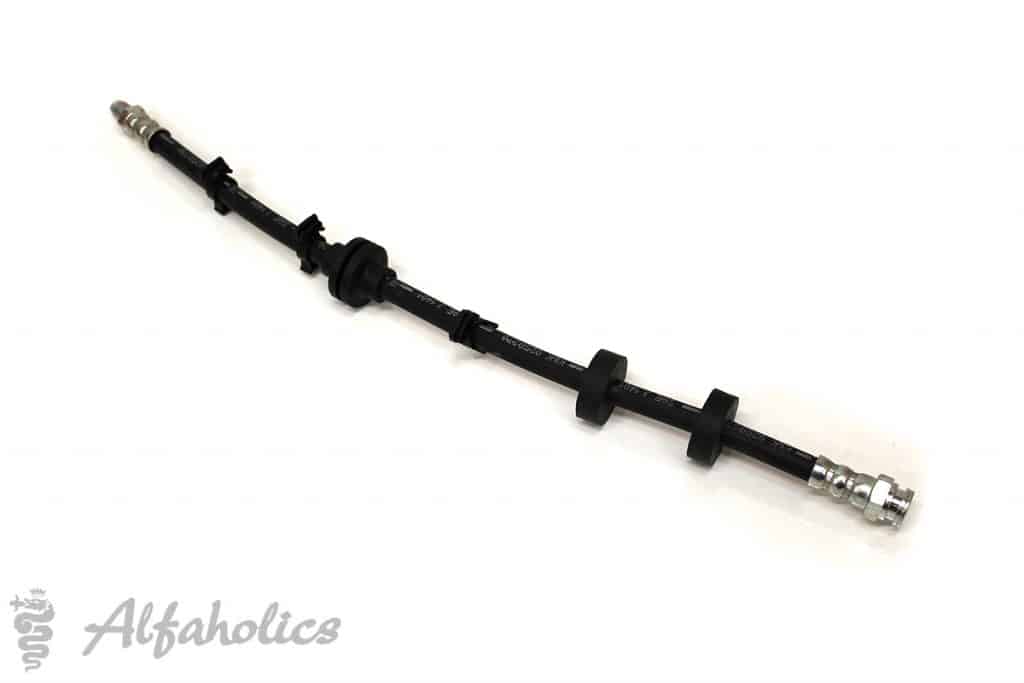 £19.95 GBP (ex vat)
GTV1021
Front brake flexi hose to suit the 916 series GTV & Spiders. Priced individually.
cat_std_parts_916 cat_race_parts_916 filter_brake_kits cat_brakes filter_book_mechanical_front_brakes filter_brake_hydraulics filter_book_mechanical_main cat_race_parts cat_standard_parts filter_book_mechanical_rear_brakes filter_book_mechanical_hand_brake filter_brake_handbrake filter_brake_hoses_cables