Misc parts for 105 Series Alfa Romeo
£45.00 GBP (ex vat)
NOG3500
High quality 3.5A automatic battery charger, capable of charging both lead-acid and lithium-ion batteries.  Also features a specific setting for charging small but powerful AGM batteries such as the Odyssey Extreme 25, which we offer and fit on all Alfaholics GTA-Rs.  Designed to be left permanently connected, the charger monitors the condition of the battery to ensure it is always in peak condition and ready for use.  Exceptional build quality – used to maintain batteries on all Alfaholics cars.  Supplied with crocodile clips.  Alternative charging accessories available separately.
6V and 12V battery charger and maintainer
Charges lead-acid and lithium-ion batteries up to 120Ah
Recovers deeply discharged batteries down to 2-volts
Spark-proof technology and reverse polarity protection
Built-in battery desulfator to recover worn-out batteries
Safely monitors battery actively with no overcharge
Suitable for start-stop and CANbus vehicle systems
Advanced diagnostics indication for damaged batteries
Progressive repair mode for heavily sulfated 12V batteries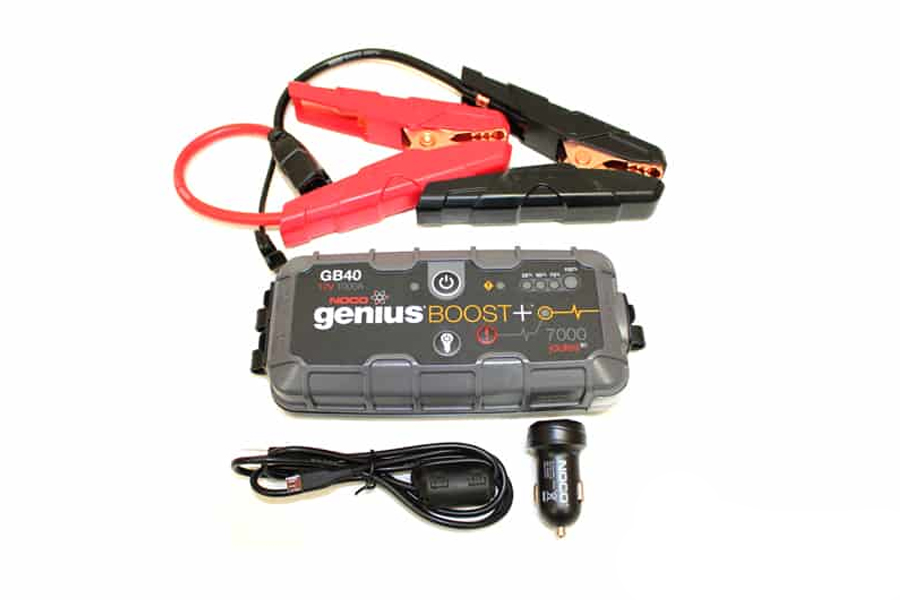 £96.00 GBP (ex vat)
N0GB40
Small yet extremely powerful starter pack, capable of delivering 1,000 amps for jump starting dead batteries in just a few seconds.  Also an excellent power source for recharging USB devices such as smartphones, tablets, etc.  Built-in LED flashlight.  Supplied with heavy-duty crocodile clips, micro USB charging lead, 12V charger and microfibre storage bag.
Lithium battery jump starter rated at 1,000A (7,000 Joules)
Spark-proof connections and reverse polarity protection
Recharges USB devices, like smartphones, tablets, and more
100 lumen LED flashlight with multiple modes, including SOS
Jump starts petrol engines up to 6 litres and diesel engines up to 3 litres
Provides up to 20 jump starts on a single charge
£60.00 GBP (ex vat)
ENG2067
Pair of Alfaholic's production engine stands for 101/105 engine blocks.
£80.00 GBP (ex vat)
MSC102
Original type tool kit for 105/115 Series Alfa Romeo. The kit includes a wheel brace (19mm), spark plug socket, 11 & 13mm spanner and a double ended screwdriver and pliers.