Product Information
A red Monoethylene Glycol antifreeze and coolant with organic acid technology, which exceeds most of the European and International quality standards.

Suitable for use in petrol and diesel engines, and will provide all year round protection.

This product does not contain nitrates, amines, phosphates, borates, silicates and other mineral additives (NAP free).
What's Included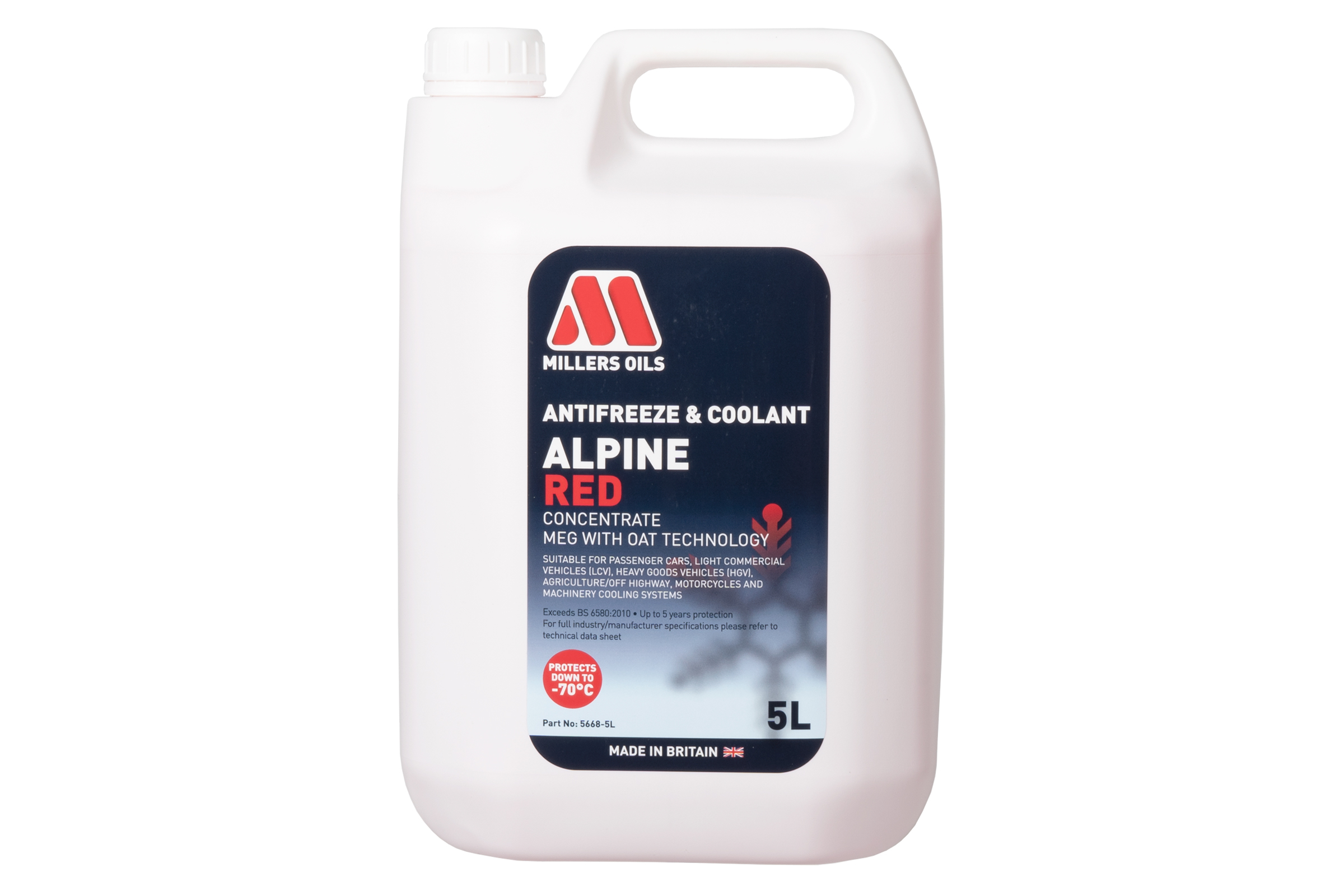 5L Alpine Red Concentrate Coolant
Quantity: 1
Technical Details
Excellent heat transfer characteristics providing outstanding engine cooling and component longevity