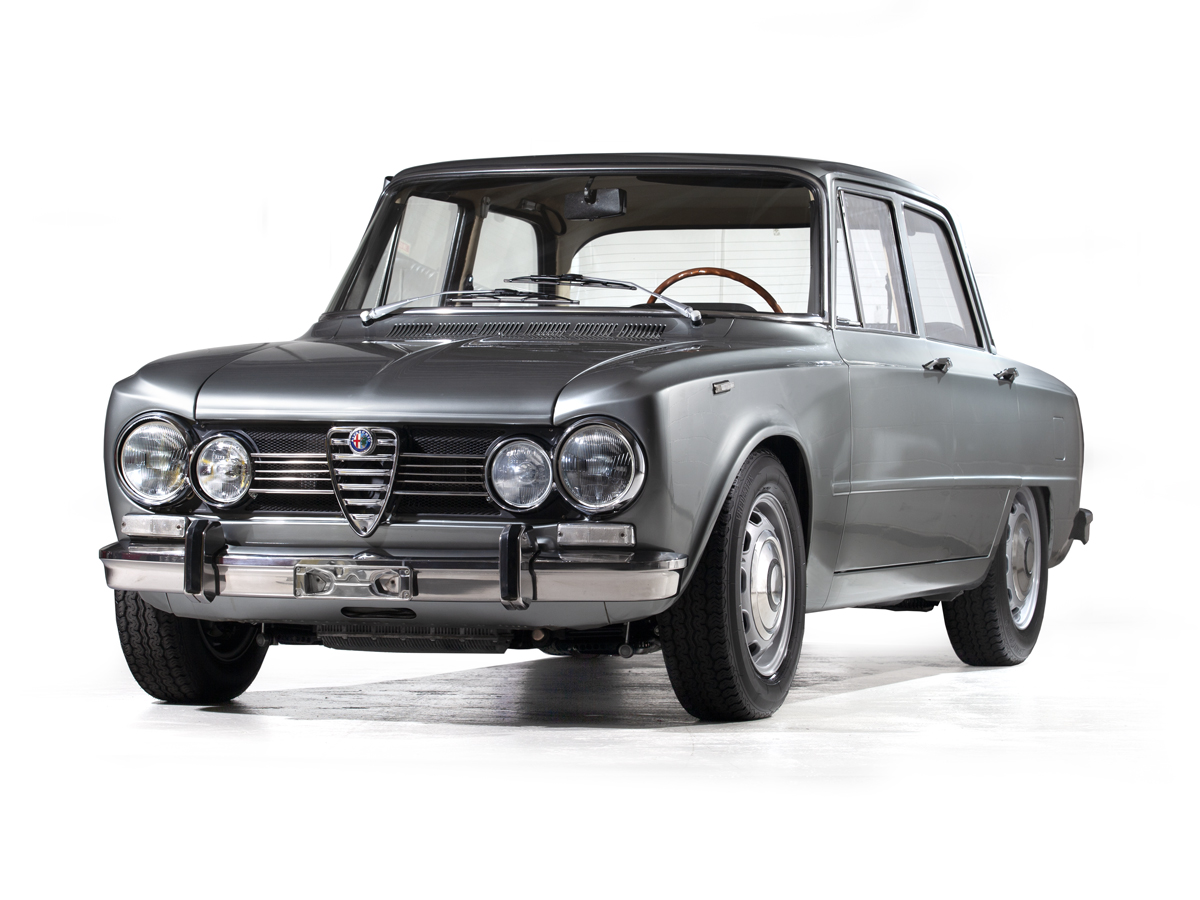 1972 Giulia Super
Fast Road
This has been a really exciting upgrade project, the brief was to take a totally standard Giulia Super and upgrade it mechanically to the highest performance fast road car possible, whilst retaining the car's totally standard looks from the outside. The work completed is as follows:-
Alfaholics 216BHP Twinspark engine, 45mm Webers, 3-D mapped ignition, Billet GTAm cam cover
Gearbox fully rebuilt with Alfaholics race quality synchros and bearings
Axle rebuilt with long 4.1 axle ratio and Alfaholics fast road LSD unit
Alfaholics GTA-R suspension package with aluminium adjustable dampers
Alfaholics GTA-R brake package with 6-pot Superleggera calipers
Alfaholics aluminium radiator and oil cooler
Alfaholics Magnesium 5.5×15″ Ti Super wheels with original hubcaps, fitted on Vredestein 185 section classic tyres
Bespoke tailored Wilton wool carpets
The result is astonishing to drive, really fast and exciting, with beautiful feel aided by the very lightweight magnesium wheels and with awesome stopping power from the 6-pot brakes. The long axle ratio makes the car cruise effortlessly on the highway, surprising many a modern performance car with this very ordinary looking "sleeper" performance classic car.
You can't help but smile as you make very fast progress down back roads, sat on squashy standard seats and holding that beautiful standard wood rim Hellebore steering wheel.
This is a car that we loved so much that we were rather sad to see leave Alfaholics to head to its new home in South America…!