1970 GT Junior (GTA-R Mechanical Package)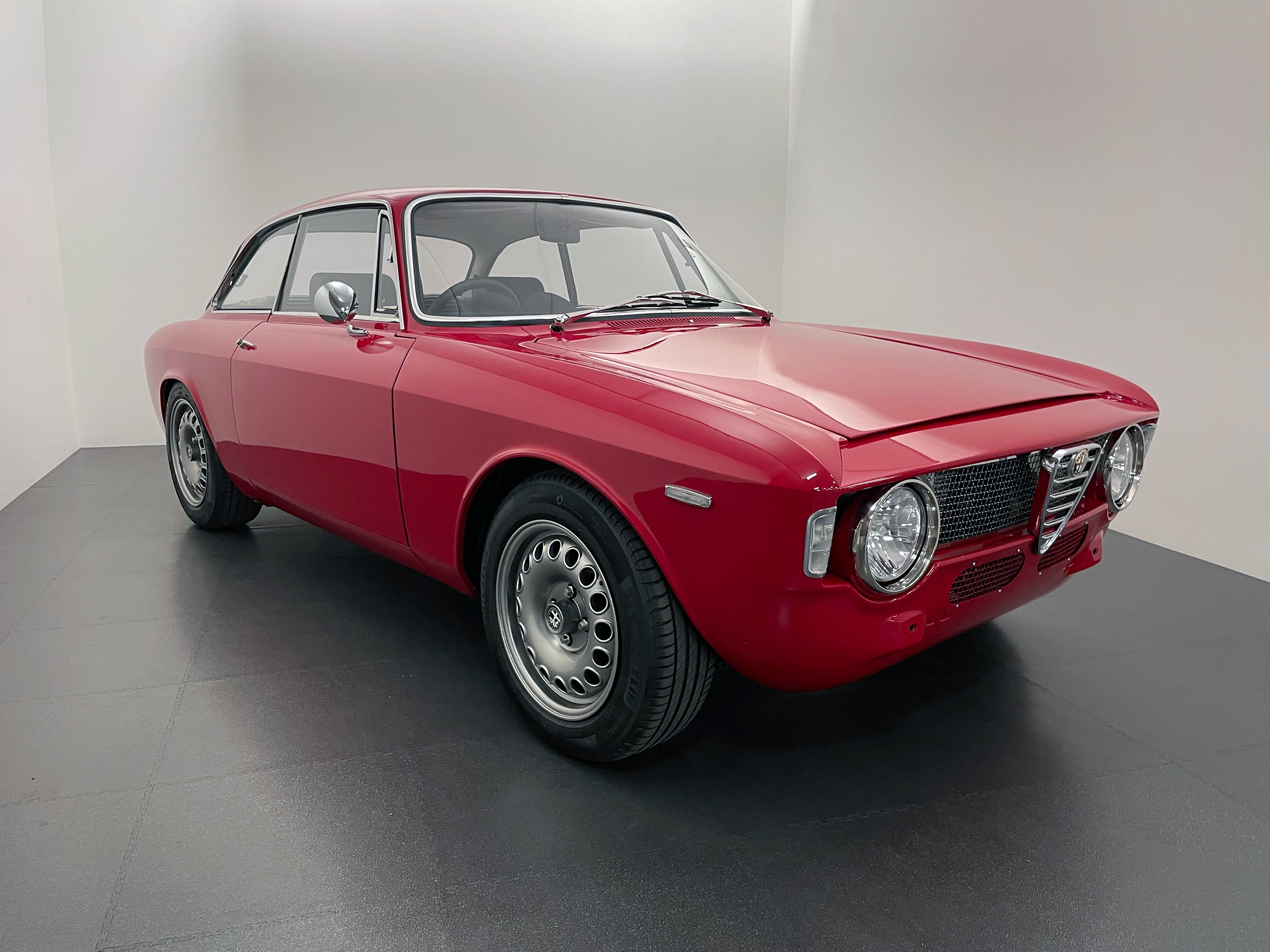 Our customer asked us to complete a total rebuild & upgrade of his GT Junior to the mechanical specification from our Alfaholics-R product line. Once the bodyshell was disassembled, our customer had the bodyshell resprayed by his own bodyshop and delivered back to us for assembly.
His desire was to create a fast road build in the spirit of our GTA-R builds by selecting key packages from our Alfaholics-R line. This included our steel GTA-R suspension package, GTA-R brake package and our 240BHP 2.1 Twinspark GTA-R engine. The interior was rebuilt in a more standard specification, with vinyl seats and side panels and a new standard carpet kit.
The finished car is a wonderful blend of classic GT appearance and refined ride quality with modern 911 beating performance and handling.
Final specification as follows:-
240bhp 2.1 Twinspark, Alfaholics billet ITB, Motec ECU
GTA-R clutch, flywheel and starter pack
GTA-R driveline package, close ratio gearbox, LSD and hollow halfshafts
GTA-R Suspension package
GTA-R Superleggera 6-pot brake package
Full tubular stainless steel exhaust
GTA-R cooling package
7×15″ GTA wheel and tyre package
Alfaholics air conditioning kit
Steering box rebuilt with billet aluminium steering box casing
GTA-R PCB and loom package
1750 dash & consoles trimmed in Alcantara
Full Dynamat kit
GTA-R Sport road seats in vinyl
GTA-R side panel set in vinyl with billet aluminium GTA-R inner handle kit
Standard grey carpet kit
GTA-R controls package
GTA-R billet air conditioning vents
LED headlight conversion
GTA mesh grille conversion
GTA-R glass package with heated windscreen