Customer Update
Having thoroughly enjoyed summer 2011 with their freshly built Alfaholics GTA-R, we have had the following updates from the owners!
September 2011
"Dear Max & Andrew-
My son and I finally got the Alfa to the track for a day of lapping…and we were just thrilled with the performance of the car. I must say the car lived up to your description and we can't wait to get back out. There were so many positive characteristics, but the engine torque, chassis balance and brakes stood out dramatically. Wow, what a car! I will call soon to say hello and discuss some questions, but until then, you have our continued thanks for your fine craftsmanship. Please pass along our best regards as well as this positive track review to Richard.
Most Sincerely,
Bill and Patrick"
Patrick pitting for a quick inspection after the first set of 6 hot laps. Bill and Jim Sullivan (past Sovren Alfa Group One Champ) get the first-impressions debrief. "Wouldn't change a thing, Max has this set up beautifully. You won't believe the performance…wait til you drive it…awesome."
December 2011
"Max & Andrew-
Here's a high-res photo of Alfaholics father-and-son clients Bill and Patrick Byrne in the cockpit testing their new Alfaholics built GTA in August of 2011. This photo was taken by famed winning vintage racing driver Allen Grant who drove for the original Carroll Shelby Racing Team in the mid-to-late 60's. Allen drove the small and big-block Ford Cobras as well as the Ford Daytonas. Allen talked his dad into giving him a Bristol Ace for his 19th birthday…and after taking private lessons, won 19 out of 23 SCCA races in his first year becoming Rookie-of-the Year. In his inaugural Cobra race at Riverside he came in second behind Bob Bondurant who purposely spun him out in the 3rd corner on lap 1. Allen made it back from 29th place all the way up to second place gaining 1.5 seconds on Bondurant per lap when he ran out of time. Dan Gurney was in that race and was running 3rd when he blew an engine. Carroll Shelby was in the pits watching and the rest is history. Bob and Allen didn't speak for 4 or 5 years after that race.
Now, Carroll, Bob and Allen are all good friends. Patrick and I graduated from Bob's famous road-racing school about 5 years ago. We see Allen often…and have taken him for rides in the Alfa on the track…and he said it was the fastest & best handling vintage Alfa he has ever seen or ridden in. He said he was taken back by how fast and smooth the car could be driven…and that he never imagined it would handle so well.

Cheers, Bill"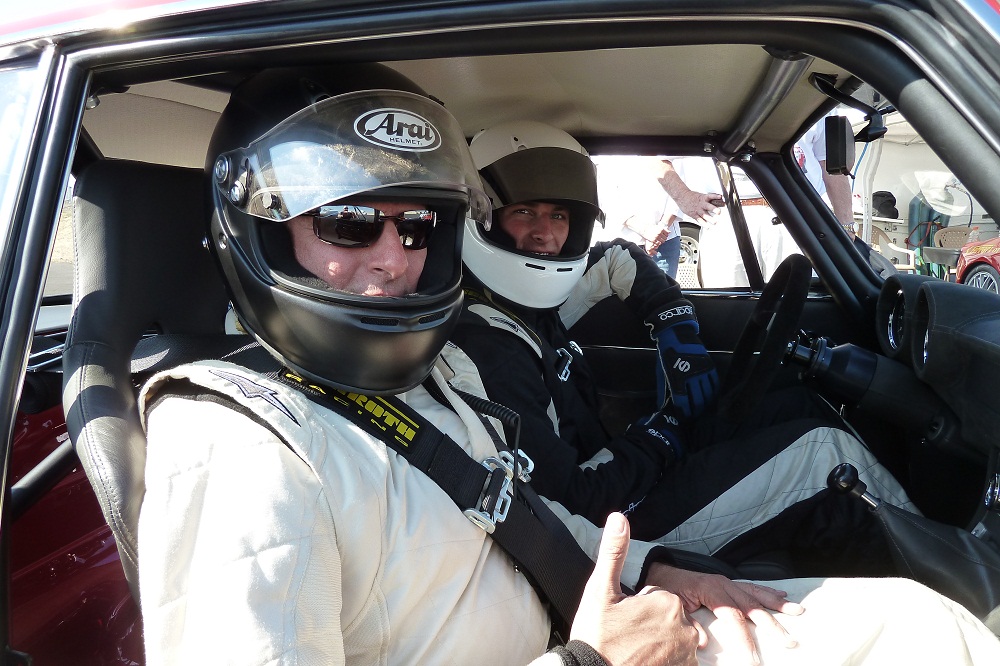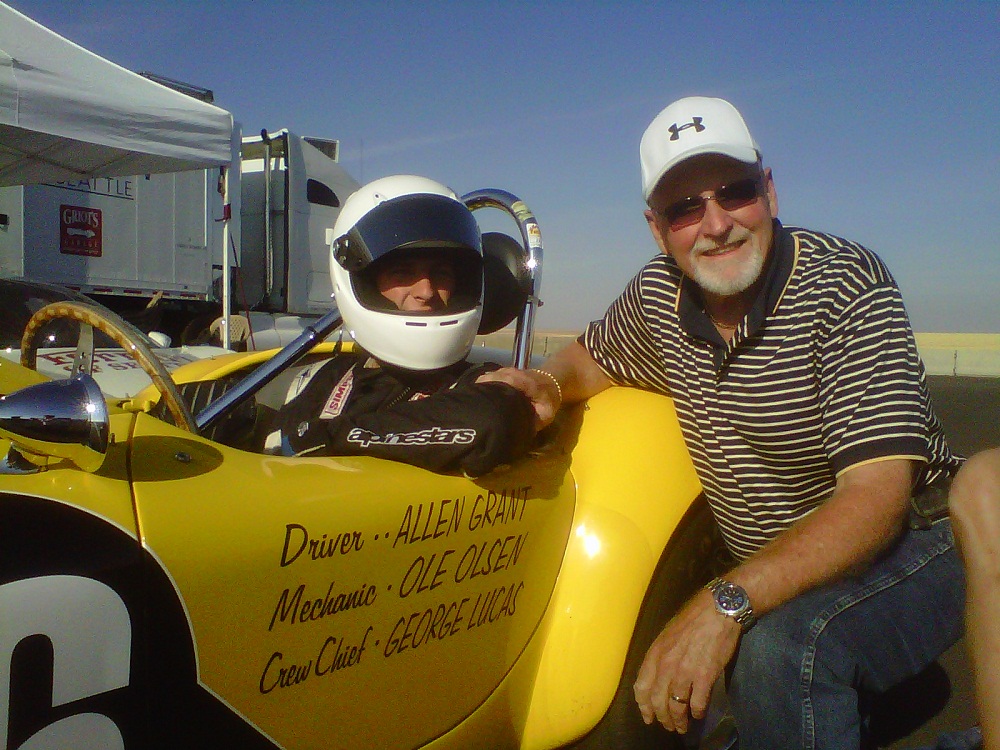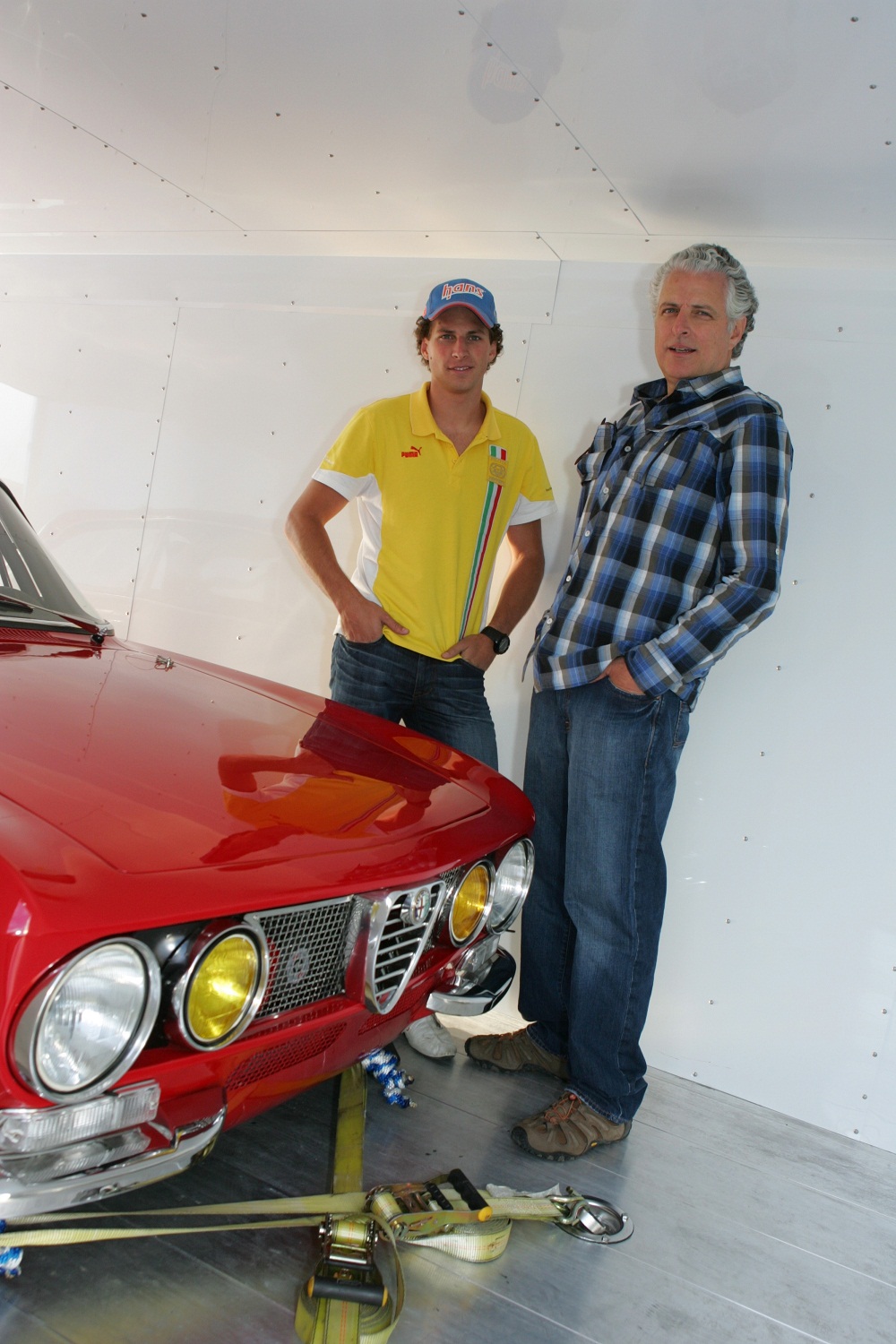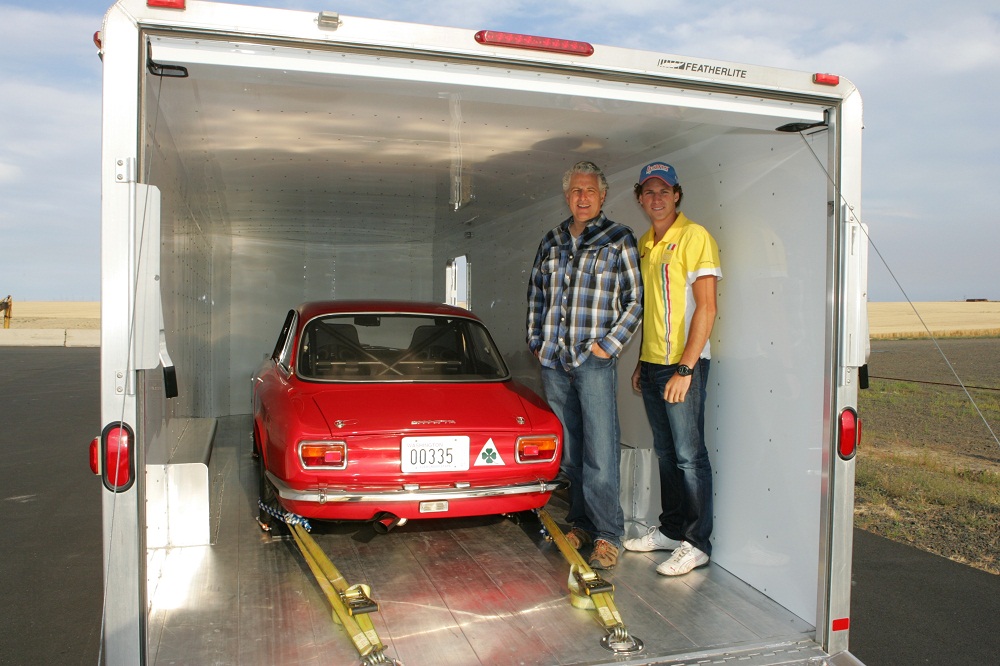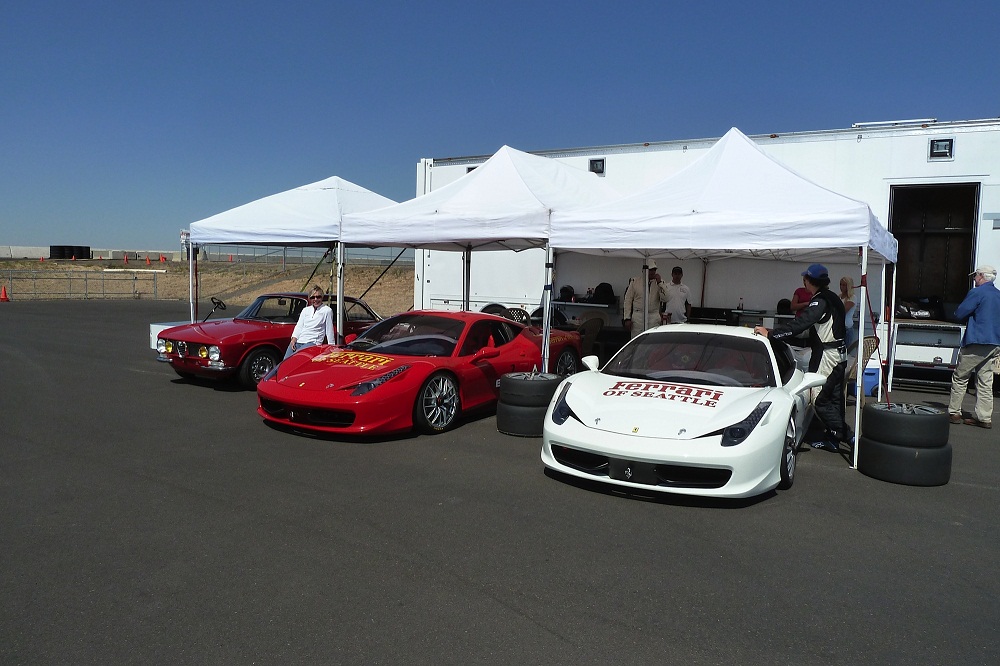 Completed
The completed car! Fully road tested then rolling road tuned to optimise the carburettor jetting and ignition map to be suitable for running on 92 octane USA fuel, and running at 2,500 ft altitude. Max power figure 201BHP held from 6,444-6750 rpm. Weight measured on our corner weight scales, 890kg (wet), front weight within 3KG left to right and rear weight within 1KG; a great result for a late GT with bumpers!