Alfaholics track day 2018 through the eyes of an intern…
…as experienced by Lukas Duyck.
Get a good night's sleep they said, we're leaving at 6:30. It turned out not to be that difficult, knowing that I'd be fully woken up in Andrew's TI Super-R on the way to Castle Combe. Despite being England, it wasn't even raining but a beautiful sunny day!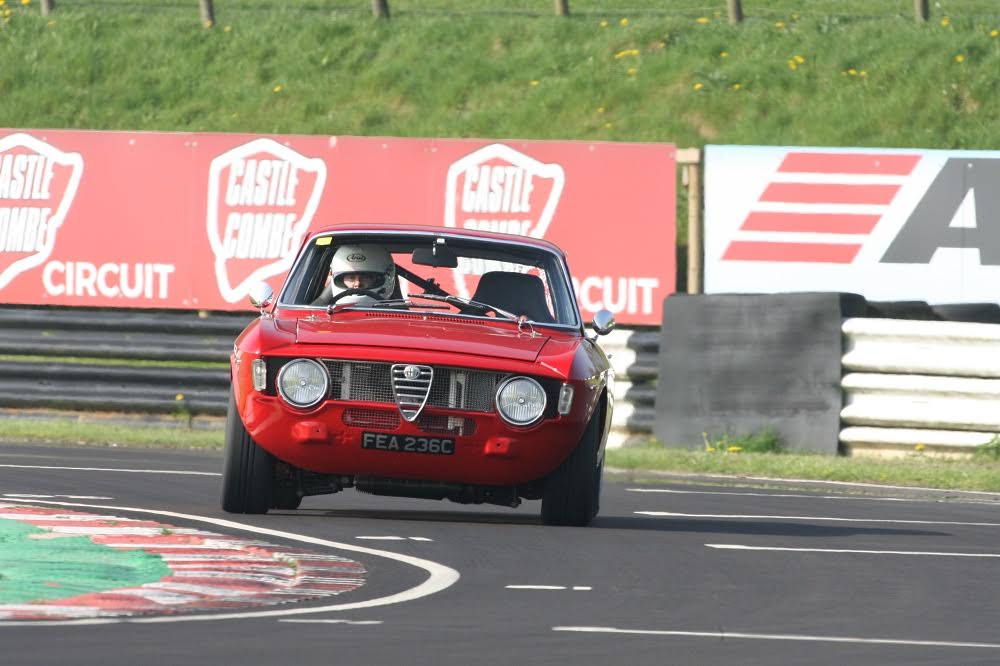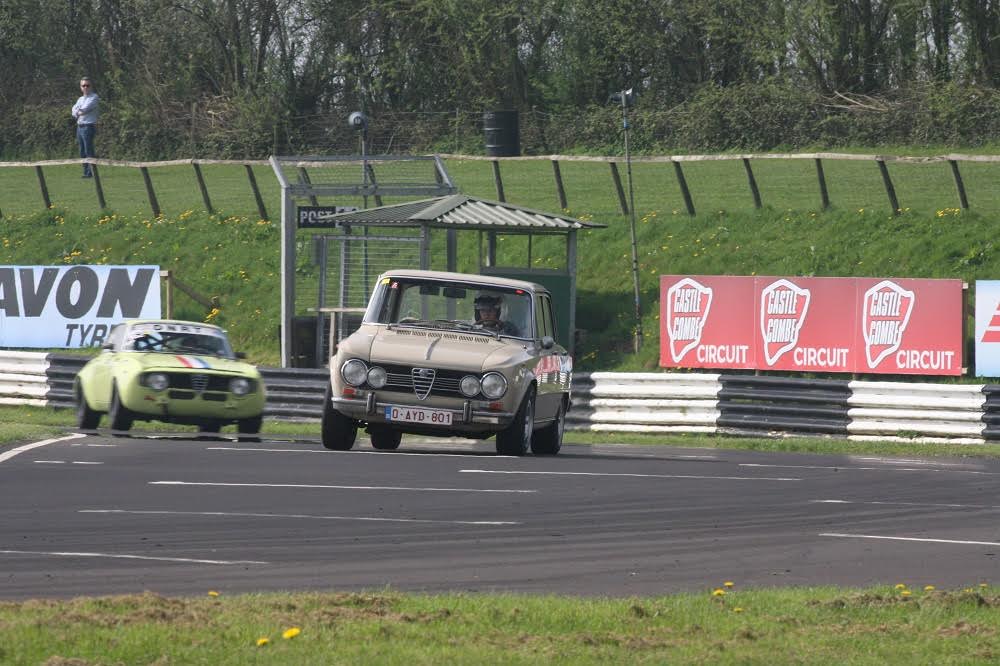 We arrived at the track good and early and had a healthy British breakfast – an egg and sausage bap. Looking back, that wasn't the best decision I made, but more on that to come. When the trucks and race cars arrived, the team began setting up camp. In the meantime, many customers and enthusiasts continued to arrive. A short while later, when parking spaces became more and more scarce, I helped to send the drivers to the briefing room for all things health and safety.
Later that morning, Andrew invited me for a passenger ride in his awesome Ti Super-R. The two things I could think of were endless grip and my breakfast. Straight-line speed I was fine with, but the grip that the car had during corner entry was just on a different scale. Let's just say that I had to concentrate on keeping my fine British breakfast in place. Braking wasn't too shabby either – perhaps the closest thing to hitting a brick wall!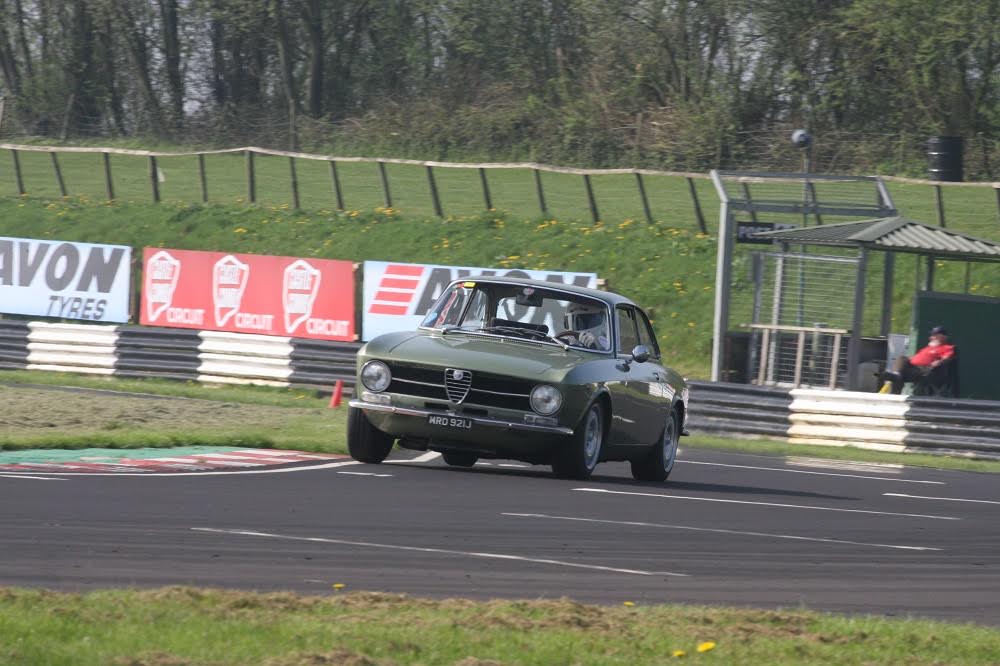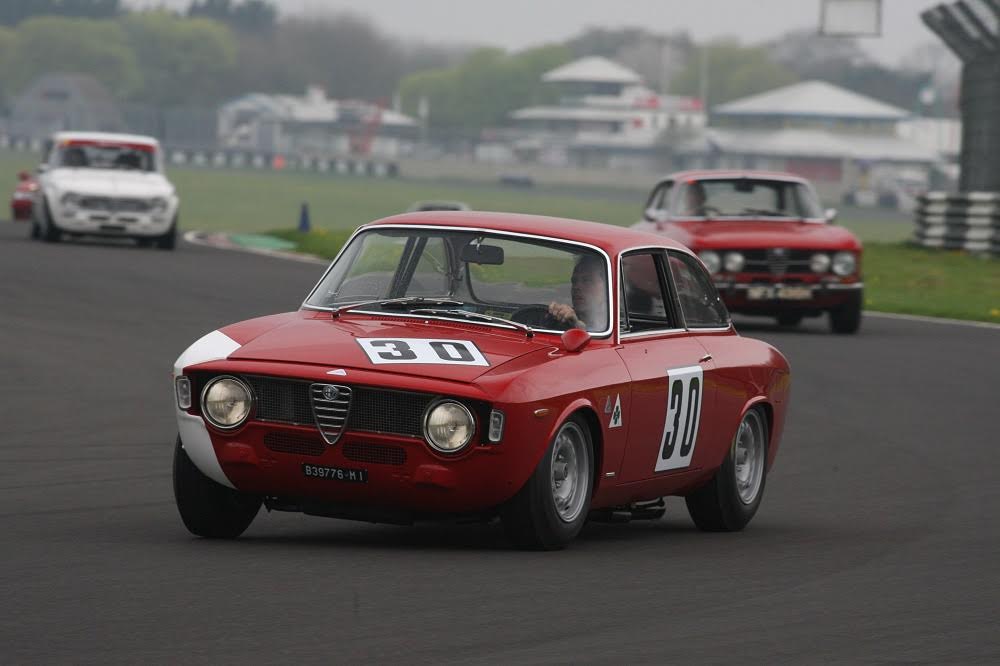 It wouldn't have been a real British track day of course if there wasn't at some point a bit of drizzle, so in good spirit of tradition the inevitable happened at the exact moment people where lining up for the lunchtime parade. Having hitched a ride in one of the modern Giulias, I managed to stay nice and dry. Fortunately it was only brief and the sunshine soon returned for the rest of the day.
During the afternoon, while drivers took to the track, we set up the Alfaholics GTA race car to scrub some tyres for the upcoming U2TC race at Donington. Together with all the Alfaholics cars on track, there was great spectacle throughout the day for the crowds to enjoy. In the afternoon, I had a passenger ride to the petrol station and back in the Alfaholics V6 powered Spider-R. Having seen it years ago on TV's Fifth Gear, this was quite an unreal experience. Off the track is really where this build shows its strengths, the wind in your hair, a glorious noise and just so effortless torque. This all came together perfectly on the scenic B roads around Castle Combe.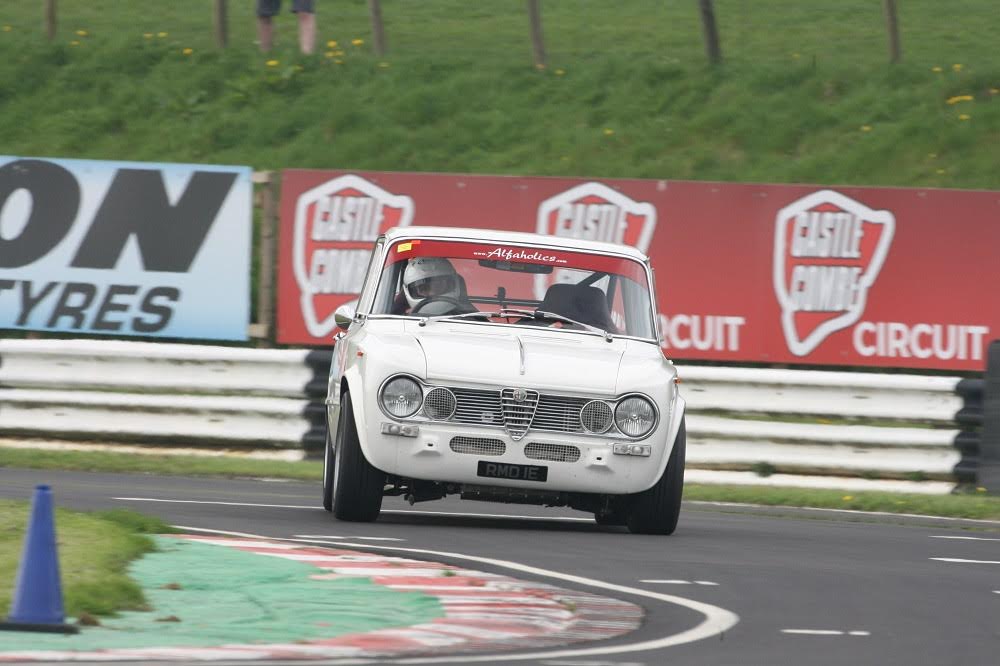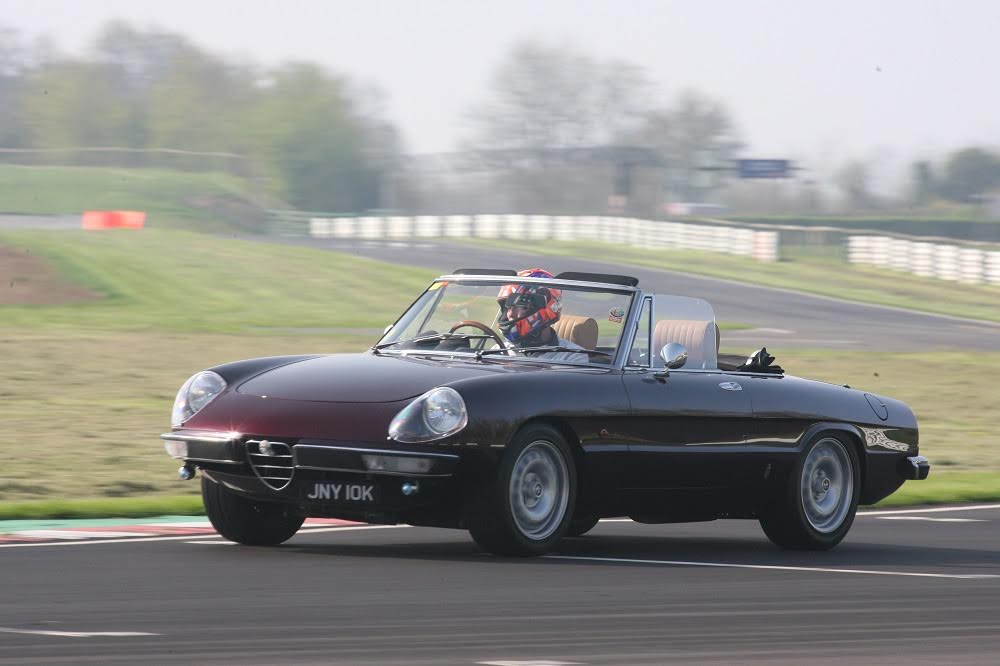 Having had conversations with passionate customers and other Alfisti, I had a wonderful experience. I even had the pleasure to meet some fellow Belgians during the day. The passenger rides in the more standard cars I was being offered were really great and it just goes to show that people in the Alfa Romeo world are more than happy to share their experience. It also showed how quick the Alfaholics cars really are compared to their standard counterparts.
The day went by perfectly as planned. Going back to the workshop after we had dinner, I was offered a passenger ride by Richard Banks, something I won't easily forget. A beautiful sunset while being driven spiritedly in Richard's 1600 GTA on empty country roads. The perfect end to a perfect day.