This car has now been sold.
1964 Alfa Romeo Giulia 1600 TI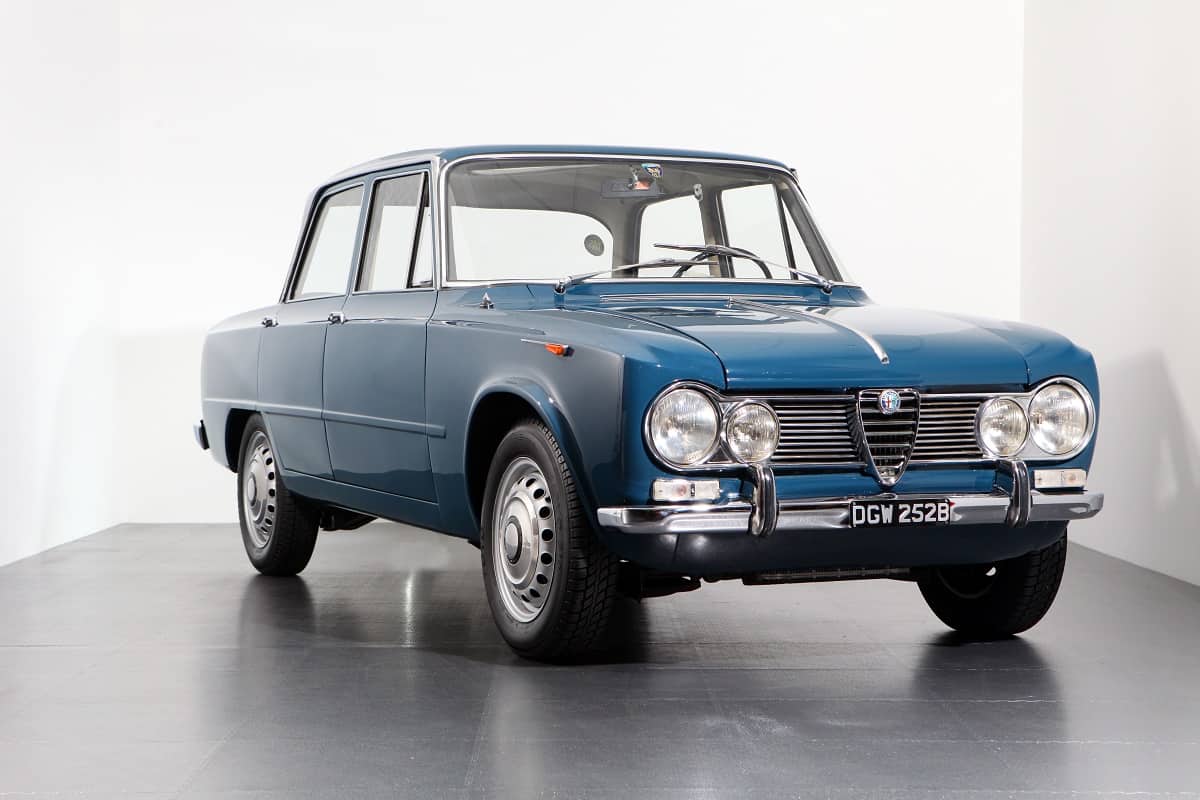 Opportunities to acquire examples as original as this are incredibly rare, made even more special by this car being painted in arguably the best colour – 'Bluette'. As the launch model, the Giulia 1600 TI represented the start of Alfa's journey with the incredibly successful 105 series at the then state-of-the-art Arese plant. This exceptional example is chassis number 442778 and therefore the 67th 105.08 Dunlop disc braked 1600 TI ever to be produced. It has been part of the Alfaholics collection for the past 4 years and is now being offered for sale. This is your chance to own a significant model in Alfa Romeo's illustrious manufacturing history.
This car spent most of its life in the warm and dry climate of Sicily and has covered a mere 85,000 kilometres from new. It is completely original and has never suffered from any corrosion or bodywork damage. All the factory spot welds are visible in the correct places, including the sills, drip rails and wheel arches. The interior is also totally original with the lovely grey cloth seats, grey cloth headlining, grey carpets and rubber heel mats. The unique and irreplaceable moulded rubber door cards are in excellent condition and even the door hinge springs still have the factory rubber boots on them! All the light units, as well as the chrome and stainless-steel finishers are original and in excellent condition.
Soon after the car was acquired from Sicily, it was repainted externally to a very high standard. This, combined with the amazing condition of the interior, boot and engine bay, means that this car presents almost exactly as it would have rolled off the production line in 1964. We cannot emphasise enough how special it is to find cars that have been so incredibly well preserved.
After purchase, the car underwent 50 hours in the Alfaholics workshops having a full mechanical check-over, which included replacing various perishable items such as suspension bushes and coolant hoses.
The car has been used sparingly over the past four years and is ready to be enjoyed by a new owner!