Chimay Historicar – July 2005
Our annual, not to be missed, trip to the fabulous Chimay road circuit on the Belgian/French border, south of Charleroi, had previously been undertaken as part of Top Hat's Pre '66 Touring Car Race, combined with GTA Challenge.
However, this year we thought it would be more fun to run our car on serious slicks, instead of period Dunlop Crossplies, and enter the Belgian Bravo race run by Fillip Malieu.

Our friend Marnix Dierick, who shares a Giulia Ti and Triumph TR4 with brother Michael in this series, kindly organised an entry for us.
Max would qualify the car and do the first 30 minute race on the Saturday and Andrew then start in Max's finishing position for the second half-hour race on Sunday!
Practice went really well with Max qualifying a fantastic 5th in the 49 car field, behind two very quick French Ford Escorts on 10 inch slicks, Peter Govaerts' rapid Lotus Elan and a Porsche RSR.
Max on the limit in Qualifying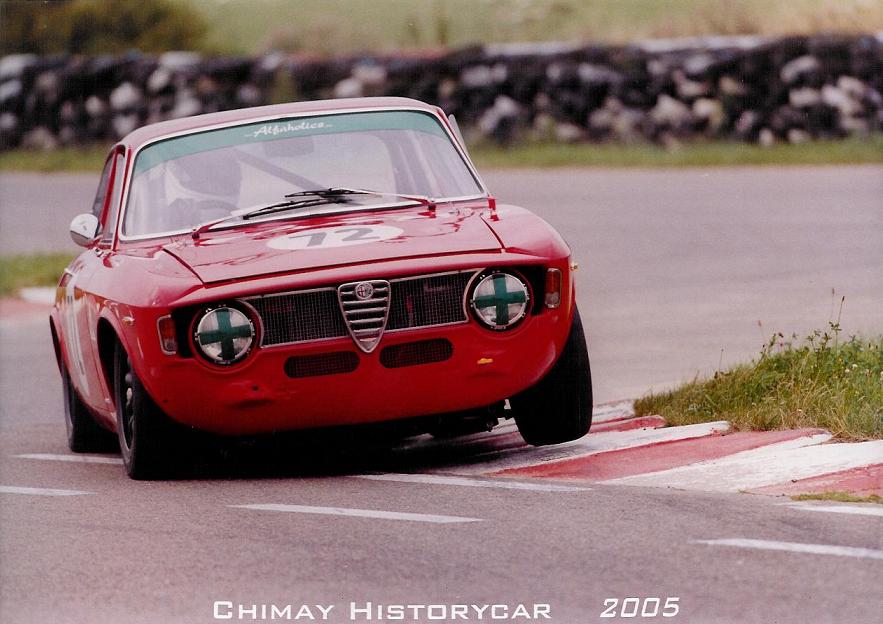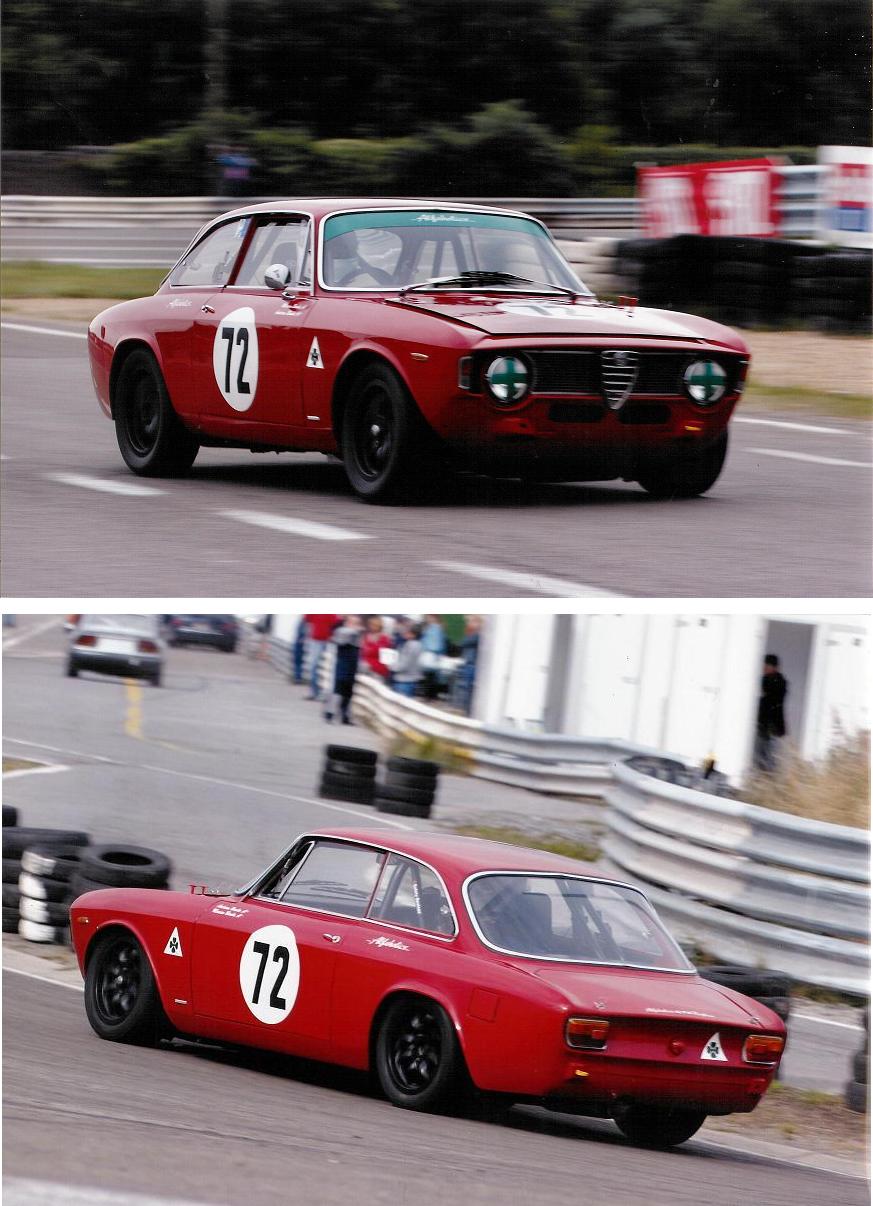 Max's fantastic qualifying effort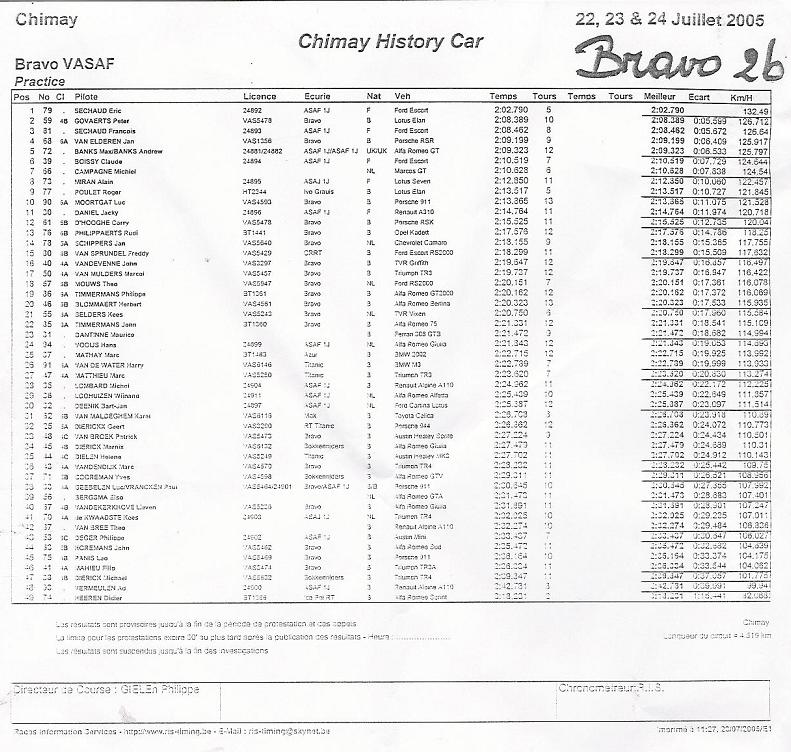 The 2 French Escorts looked fast, even when standing still!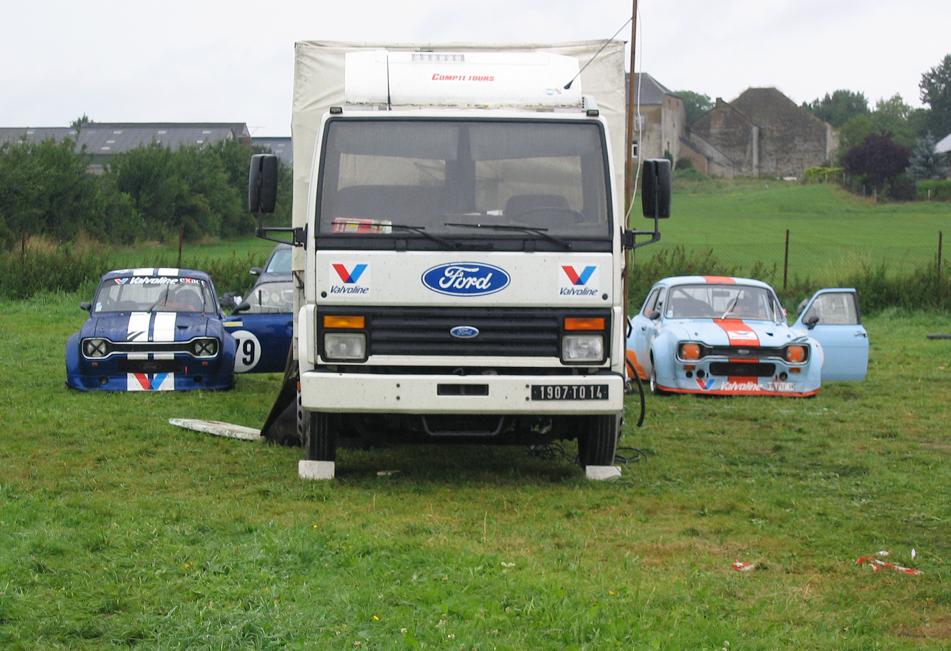 Having been out dragged off the rolling start by another Ford Escort, he ran a very strong sixth until just over a lap from home, when the front suspension we are developing decided it had had enough of the curbs in the four chicanes that are such a feature of Chimay. However, it does make it the ideal proving ground!
Pictures from Max's race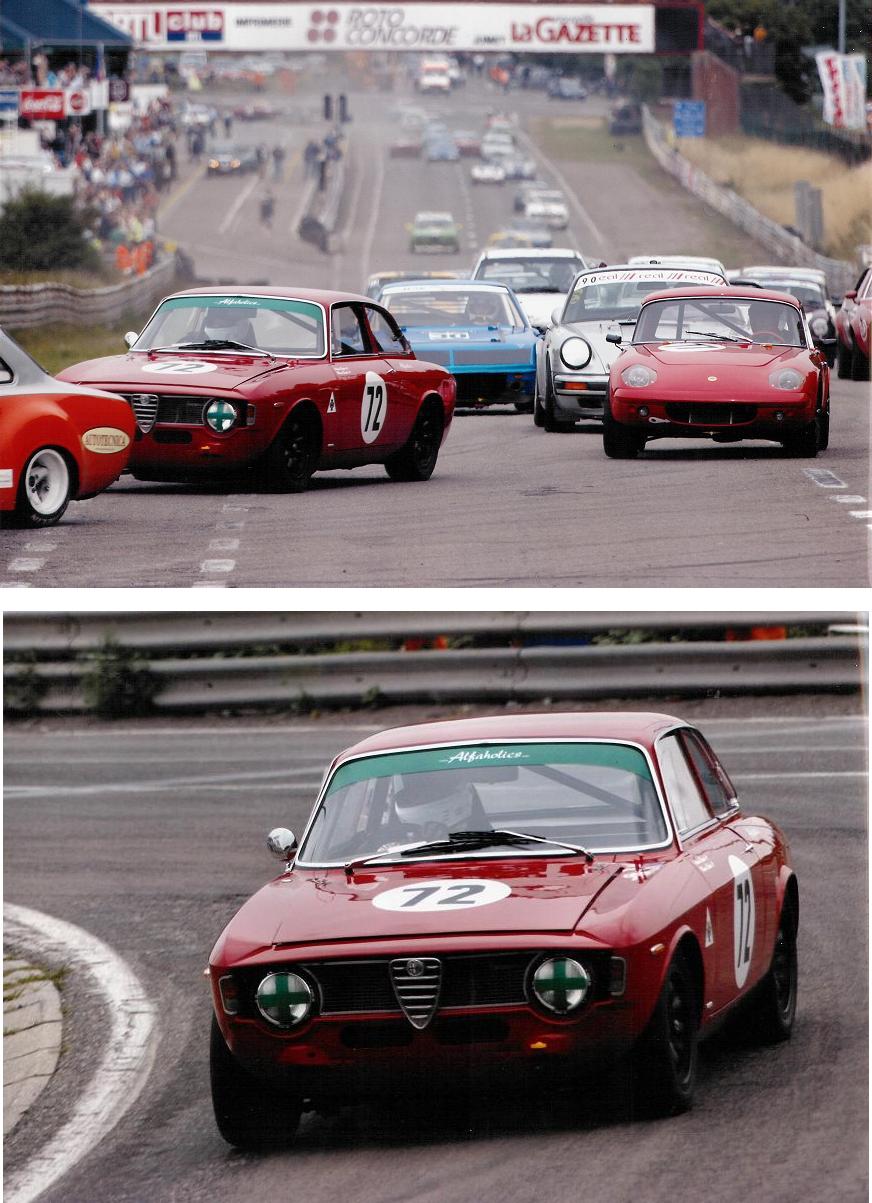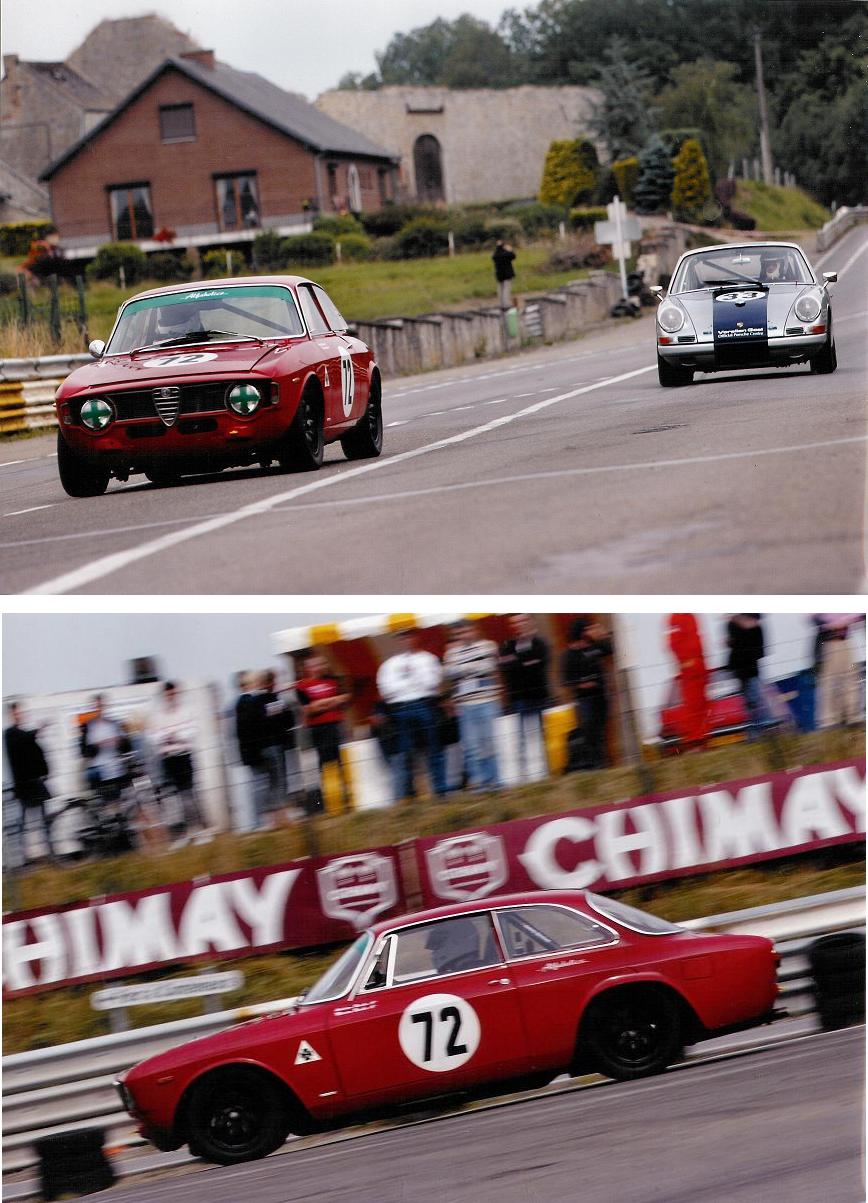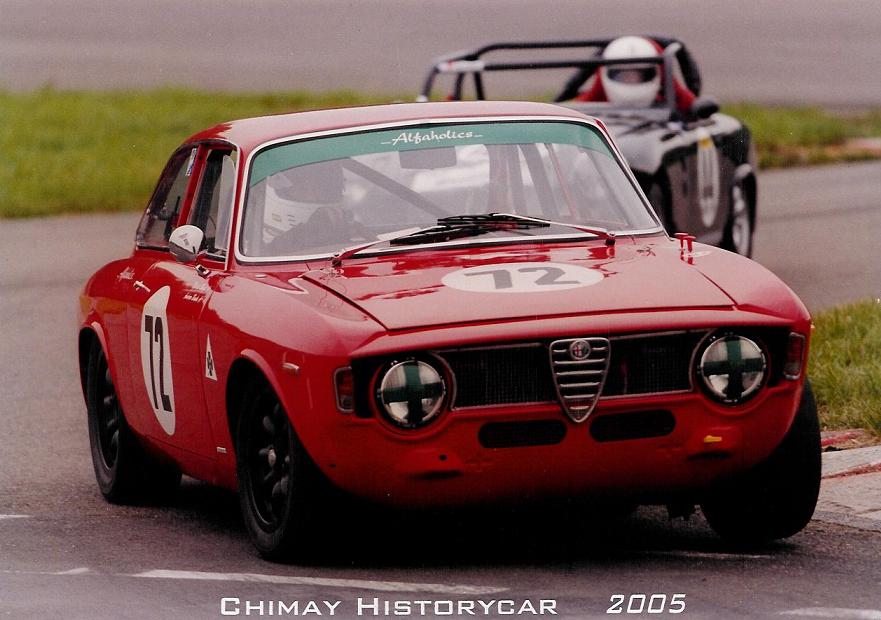 The rain that was forecast for Sunday afternoon duly arrived on time an hour before Andrew's race! Pre-race warm up confirmed the track was a skating rink, thanks to oil all round the circuit, which immediately transferred itself to the windscreen.
Andrew lined up in 23rd place on the 12th row of the grid and with no chance of overtaking entered the first corner still in 23rd place! However, at the end of the first lap he was 12th, which a sensible drive on far from ideal tyres netted 8th overall and 3rd in class. Another excellent result from a superb weekend of outstanding Belgian food and hospitality.
Overall results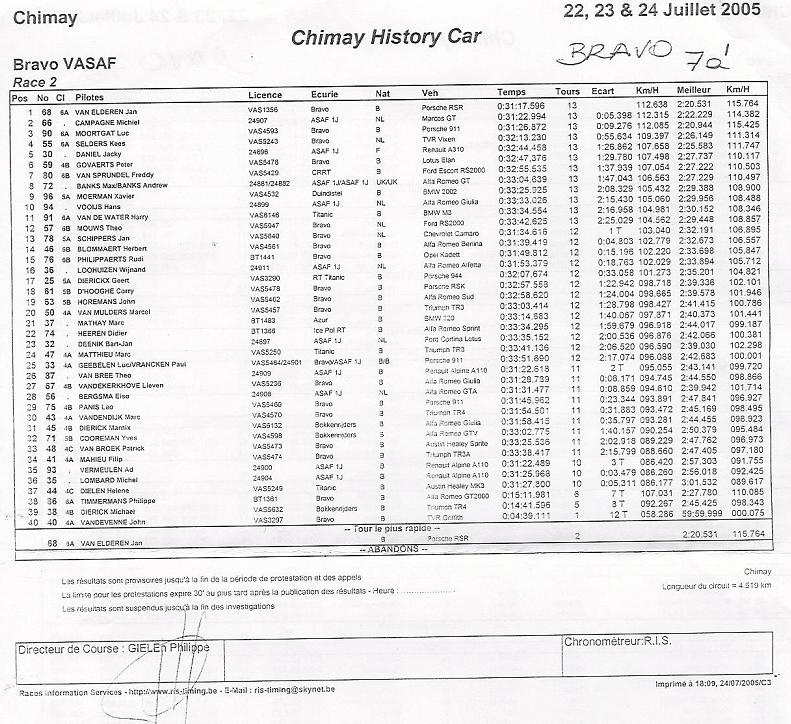 Marnix provided excellent hospitality for thirsty workers!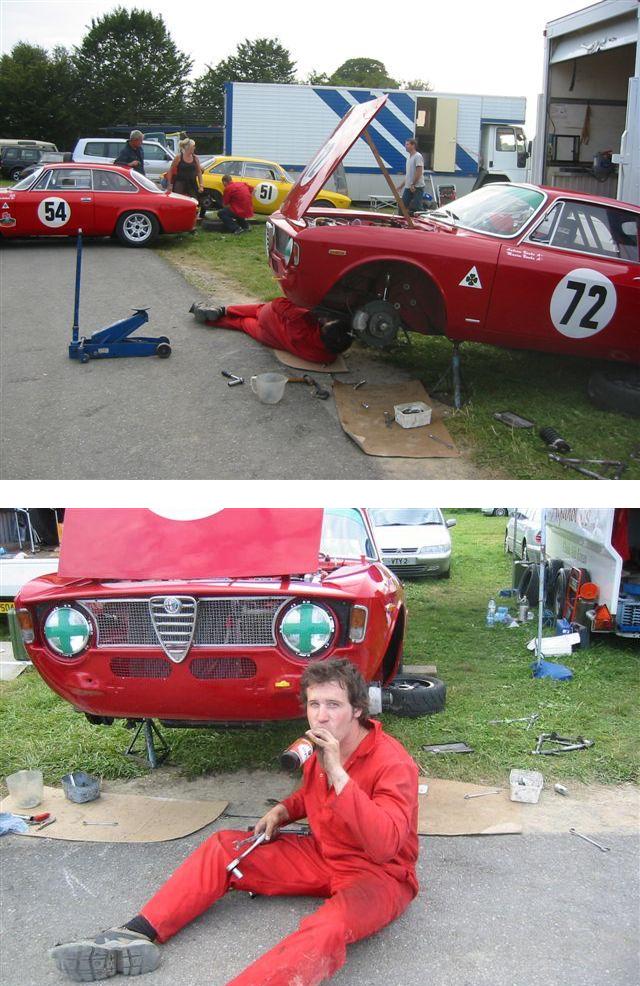 Photos provided by Pierre Randaxhe