Alfaholics R-Types set 8m15sec lap time at the Nurburgring!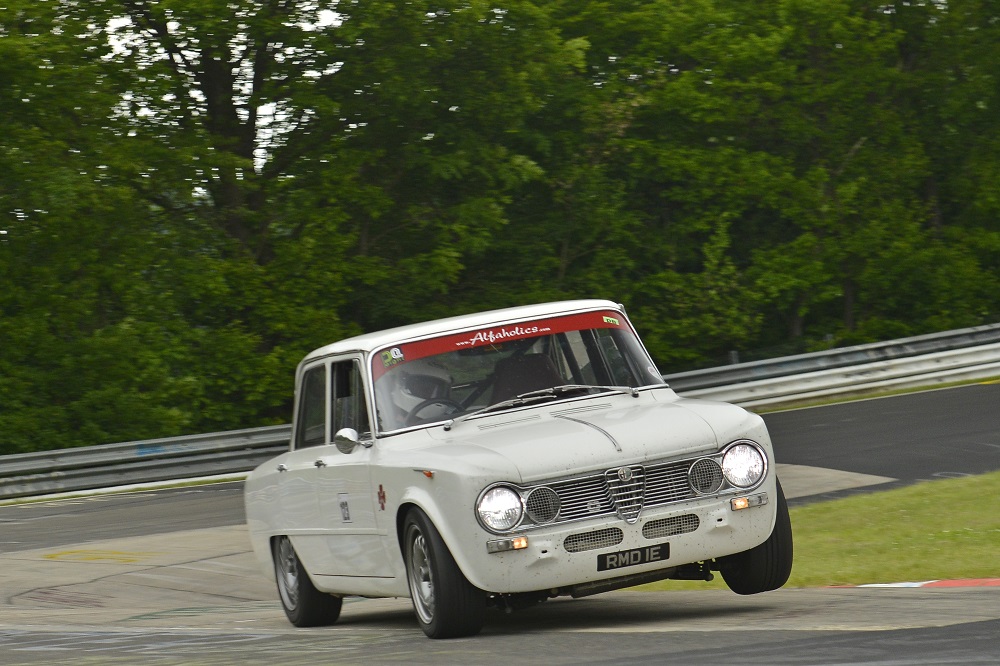 An invitation to take part in an open pitlane track day at the Nurburgring Nordschleife in June gave us the perfect opportunity to take the Alfaholics R-type cars to the infamous 14 mile circuit deep in the Eifel mountains. A quick phone call to track day enthusiast and customer Richard Cotton confirmed that he was keen to bring his Alfaholics Spider-R (no.7) and thus, with both Max Banks taking his GTA-R and Andrew Banks taking his TI Super-R, a full house of R-types models would face the ultimate track test. In line with the ethos of our R-type builds being fast yet refined road cars rather than just stripped out racers, we all drove our cars the 1500 mile round trip with wives and luggage on board. No trailers or support vehicles in sight, just a thoroughly enjoyable long weekend with a night out in Brussels on our way.
The cars behaved impeccably throughout the trip, all lapping under 8m30secs BTG at the Nordschleife and running at least 25 laps (over 3 race hours) before heading back home. The fastest lap time was set by Max's GTA-R – achieving a remarkable 8m15secs while chasing a modified Porsche 996 GT3RS. A clear lap would have trimmed a few more seconds off that time, which brings the tantalising prospect of building a road going Alfaholics GTA-R which is capable of a sub 8m lap –watch this space!