Alfaholics Nurburgring Trip 20th-24th August 2009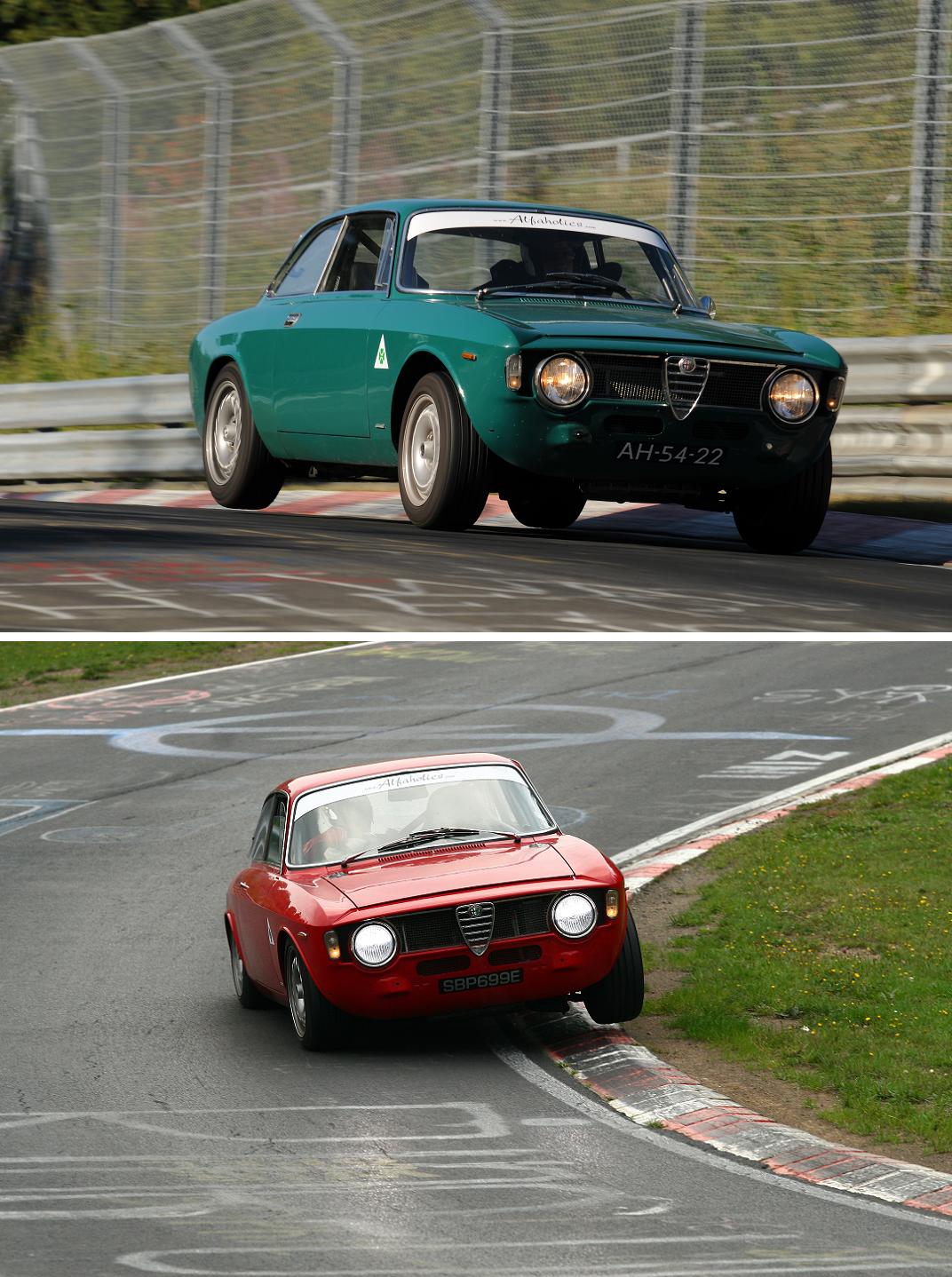 Wow, what an event and undoubtedly our best yet! After the tremendous success of last year's trip, we decided to add an extra day this time, making it a full 5 days away so everyone could have a chance to relax as well.
Ten cars gathered at the Eurotunnel terminal bright and early on Thursday morning for our crossing to France. We were blessed with beautiful weather for our journey, to be honest a little too good for those of us in non air-conditioned cars! We arrived at our hotel late afternoon and were met by our wonderful hostess, Britta, with some much-needed ice cold beers! As the evening went on, we were met by other members of our group, some of whom had travelled staggering distances to join us; Antonio Restanti had driven up from Rome in his Spider and Tom LaCosta had flown in from New York with his son for the event to drive his recently acquired Ti Super! Ring regulars Patrick Franken and Erwin Arentsen joined us as usual – this year Erwin brought his Alfaholics-specced pino verde 2.0 step-nose GT Junior, rather than his usual 3.5 V6 Alfa 75.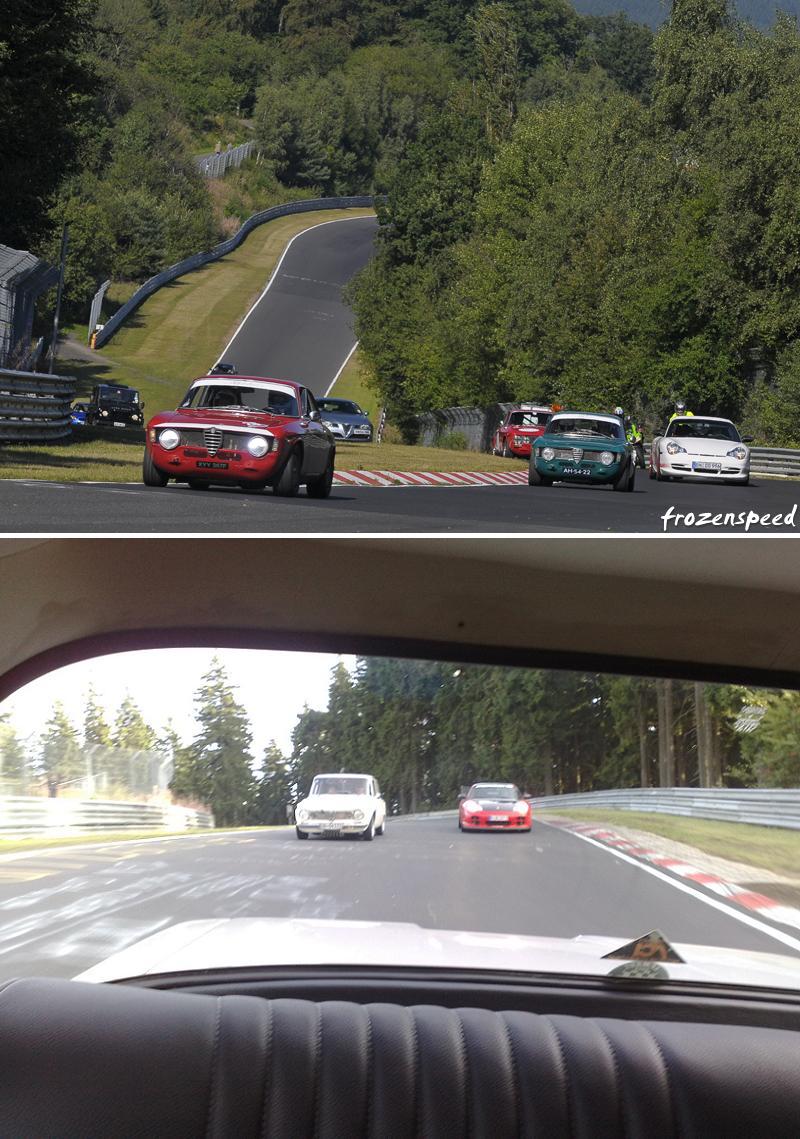 On Friday we woke up to grey clouds and distant thunder – a sharp contrast to the blazing sunshine the day before. Within minutes the storm had descended on the Ring but thankfully it passed quickly so the circuit was almost dry by the time it opened at lunchtime. As we embarked on our sighting laps, the sunshine took over and we enjoyed a fantastic afternoon on track – everyone eager to get a few laps in. That evening, we headed to the famous Pistenklause restaurant to enjoy the "steak on a hot stone" and plenty of rounds of Bitburger!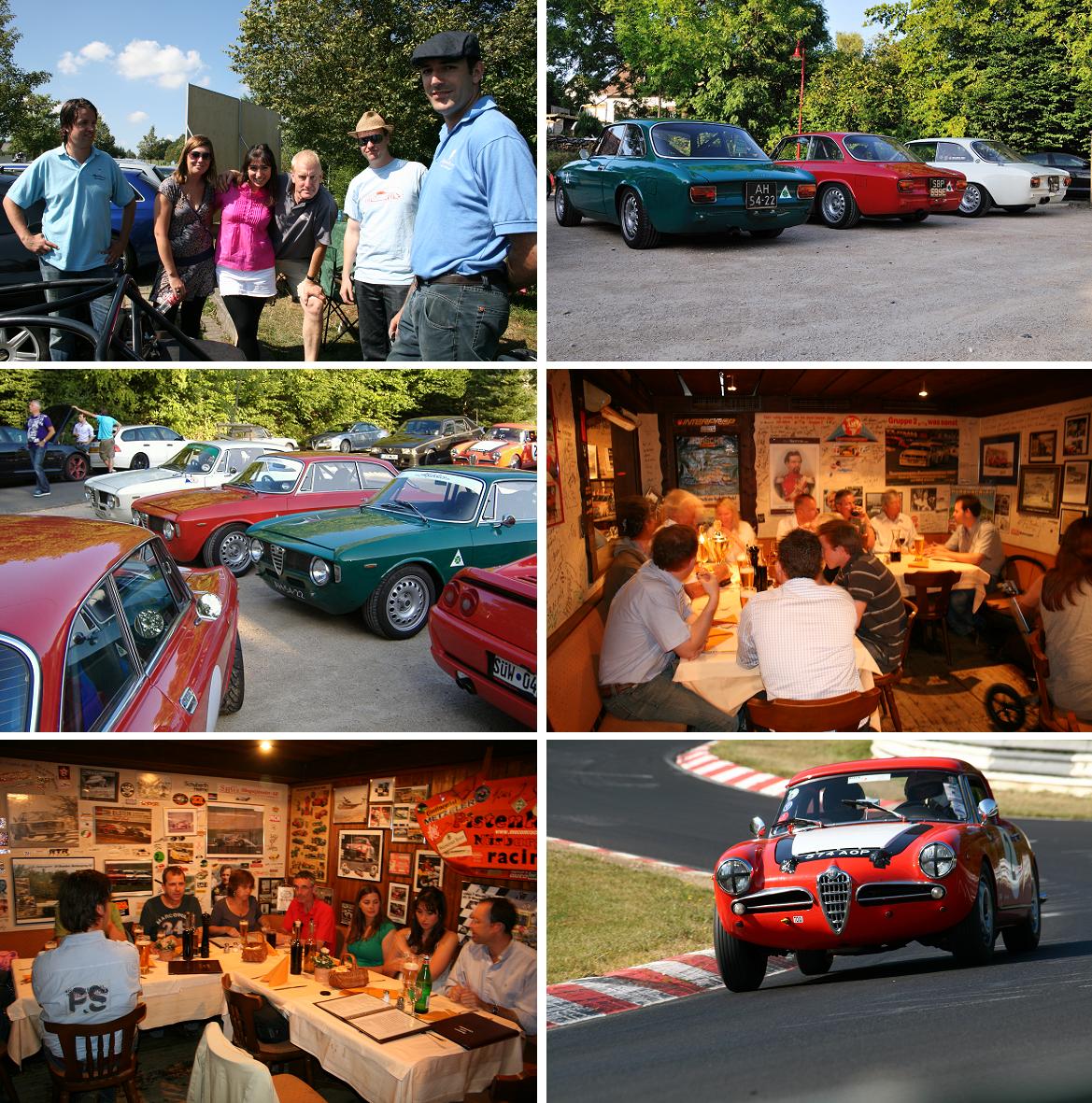 The circuit was also open all day Saturday and Sunday. With so much track time on offer we could afford some leisurely starts in the morning and time to recover from the night before! We were even lucky with the weather – despite such a changeable climate high in the Eifel mountains, it was blue skies for the rest of the weekend.
As ever, the hospitality at the hotel was superb – many thanks to Britta and her team for looking after us so well and keeping up with our demands for cold beers!
Saturday was the allotted day with our professional photographer, Jochen, who captured our on-track efforts from various locations around the circuit. As ever, his shots are stunning. Before we knew it the day had disappeared, and it was time to head back to the hotel for the much-anticipated barbeque. Just as last year, Britta and her team put on a superb spread of smoked meats, game, fish, salads etc…..more of a banquet than a barbeque!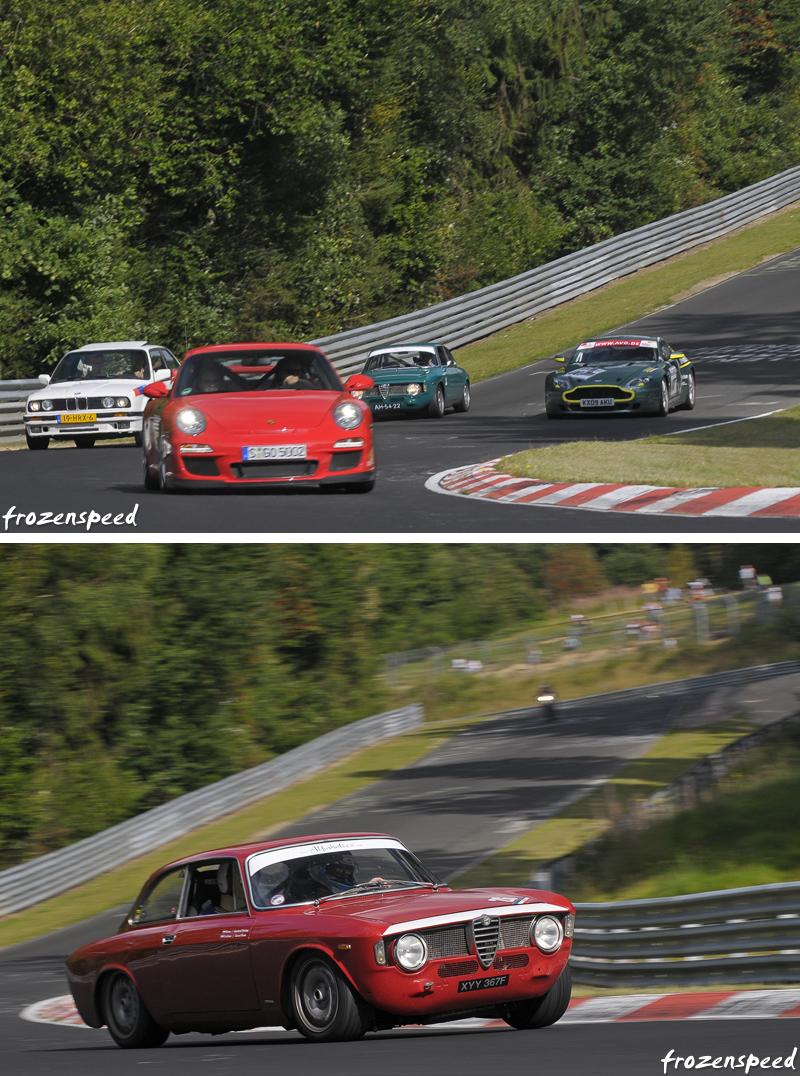 After a slightly slow start on Sunday morning, another action packed day at the Ring ensued with plenty of lapping and stories of on-track conquests. As ever, the Alfas drew admiring glances from fellow Ringers and their performance on track commanded considerable respect from more than a few M3 and 911 drivers! On Sunday evening we had a relaxing dinner at the hotel, allowing us to reflect on a thoroughly enjoyable and successful event before heading home on Monday morning.
Another stunning trip and many thanks to all of those who came along and made it so much fun!