Alfaholics Nurburgring Trip 1-4th August 2008
Following the popularity of our first Nurburgring customer event in 2007, there was tremendous demand for us to organise another trip this year. This time, we booked a superb hotel set in beautiful surroundings near Nurburg where we could reserve all 15 rooms for a long weekend. This would provide a fantastic base for our 2008 trip.
With English, Swiss, French and Dutch customers filling the 15 official places for the trip and several German, Belgian and Italian customers arriving during the weekend to join in, the Alfaholics 2008 Nurburgring trip had a superb international flavour. It was nice to see that the majority of owners signed up with their wives & girlfriends, which provided a great balance to the social aspect of the trip(!). The English contingent met up at the Eurotunnel terminal bright and early on Friday morning. Regulars Arnoud Van Leeuwen, Max Haycocks, James Wheeler & Peter Mullineux were joined by keen Nurburgring virgins Nick Lyon and our own Jim Spackman. Fortunately this year we avoided interest from customs and so everyone made it aboard with time to spare! The long line of snorting Alfas driving onto the train served as a great reminder of the sense of adventure… 35 minutes later and we were in France and, after a pitstop for fuel, we headed for the Ring. The Brussels ring road was timed to perfection to avoid rush hour and 290 miles later we pulled up outside our hotel, deep in the Eifel mountains!
The British group head through Europe en-route to the Ring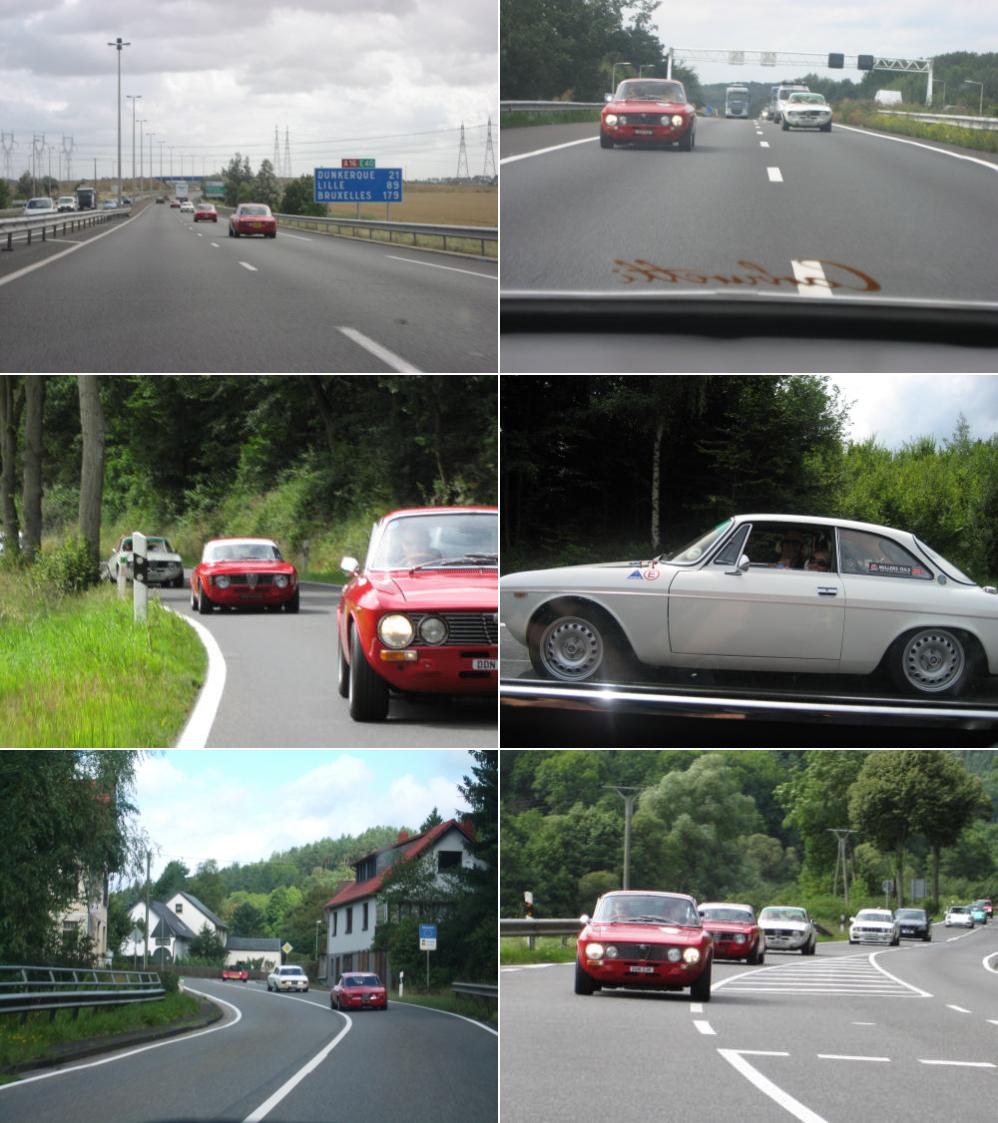 The Nordschleife was scheduled to be open on Friday evening and then all day on Saturday and Sunday – plenty of track time for us all to enjoy. Midweek forecasts had predicted a mixed outlook but, as it turned out, the weather gods looked favourably on us and it was bright and sunny for 3 days!
We arrived early enough for a few of us to put in some laps on Friday evening while others, including the WAGs, relaxed at the hotel with a G&T or three! We then headed out for dinner at the famous Pistenklause restaurant (owned by Sabine Schmitz's family) – the most popular restaurant in the area, with posters, memorabilia and parts of race cars consumed by the Ring covering every inch of the walls and ceiling. As ever, the atmosphere was fantastic and the speciality Argentinean fillet steak on a hot stone is mouth-wateringly good, no matter how many times you have had it. With Warsteiner on tap all evening, we couldn't have asked for more!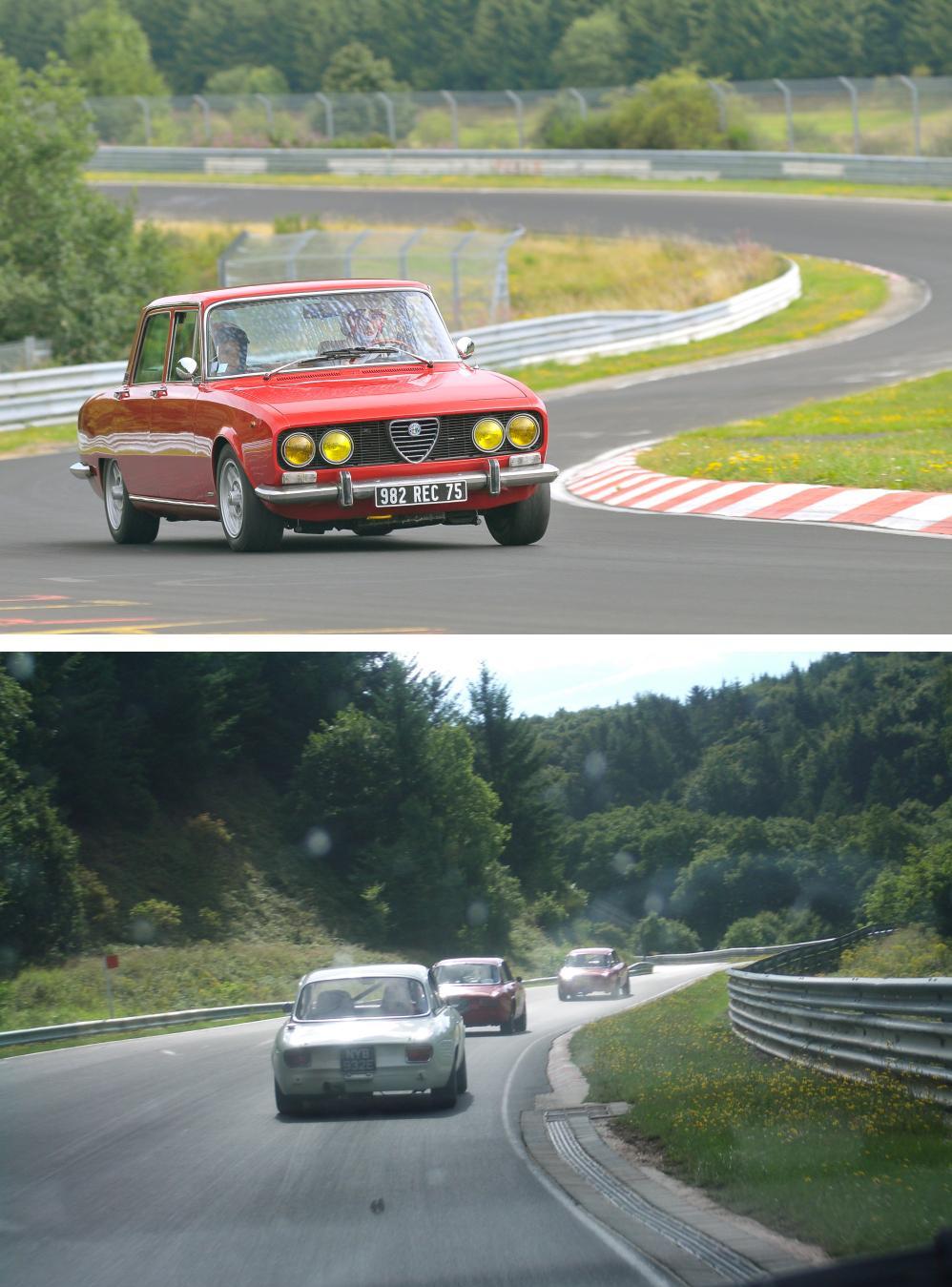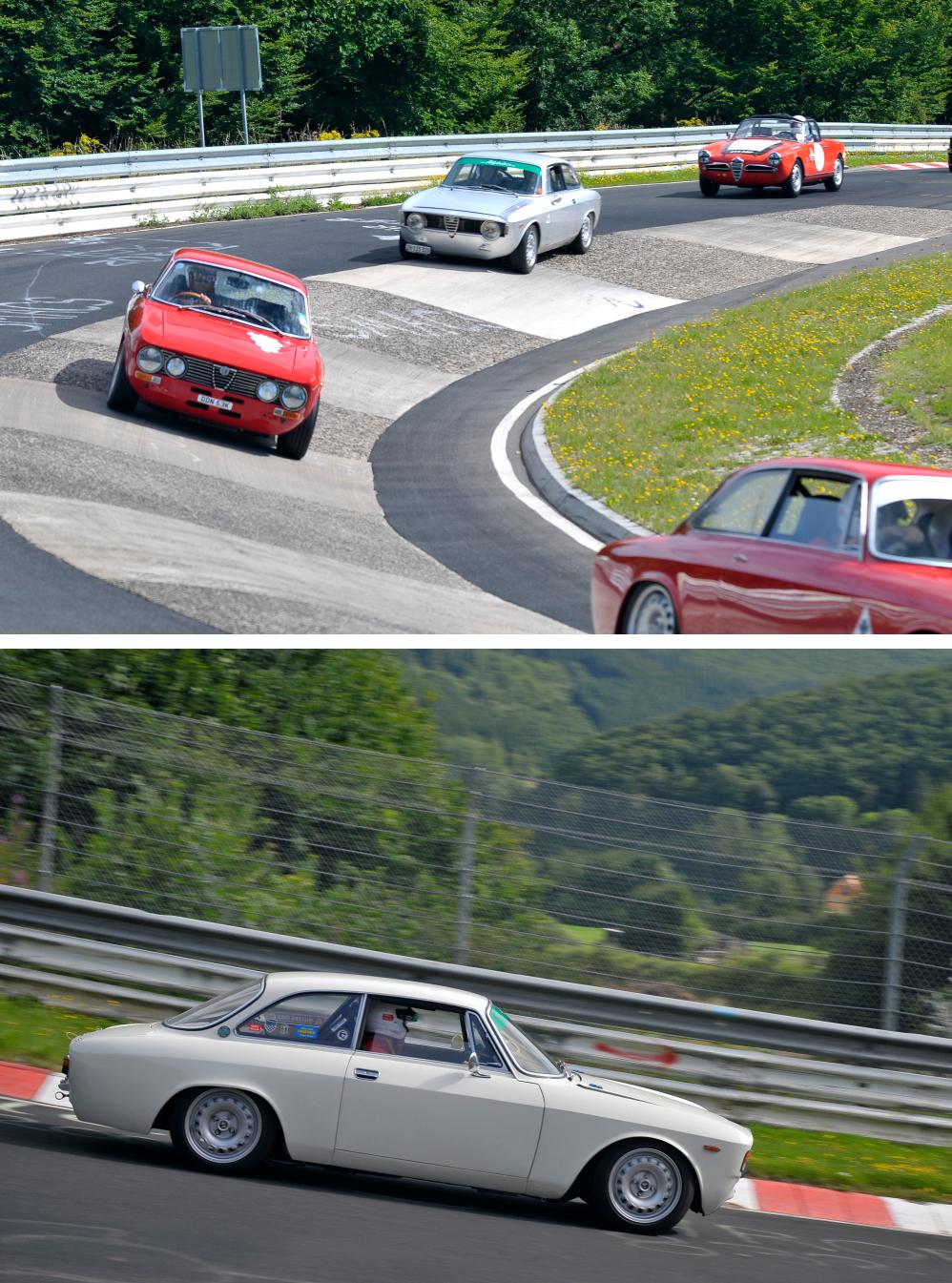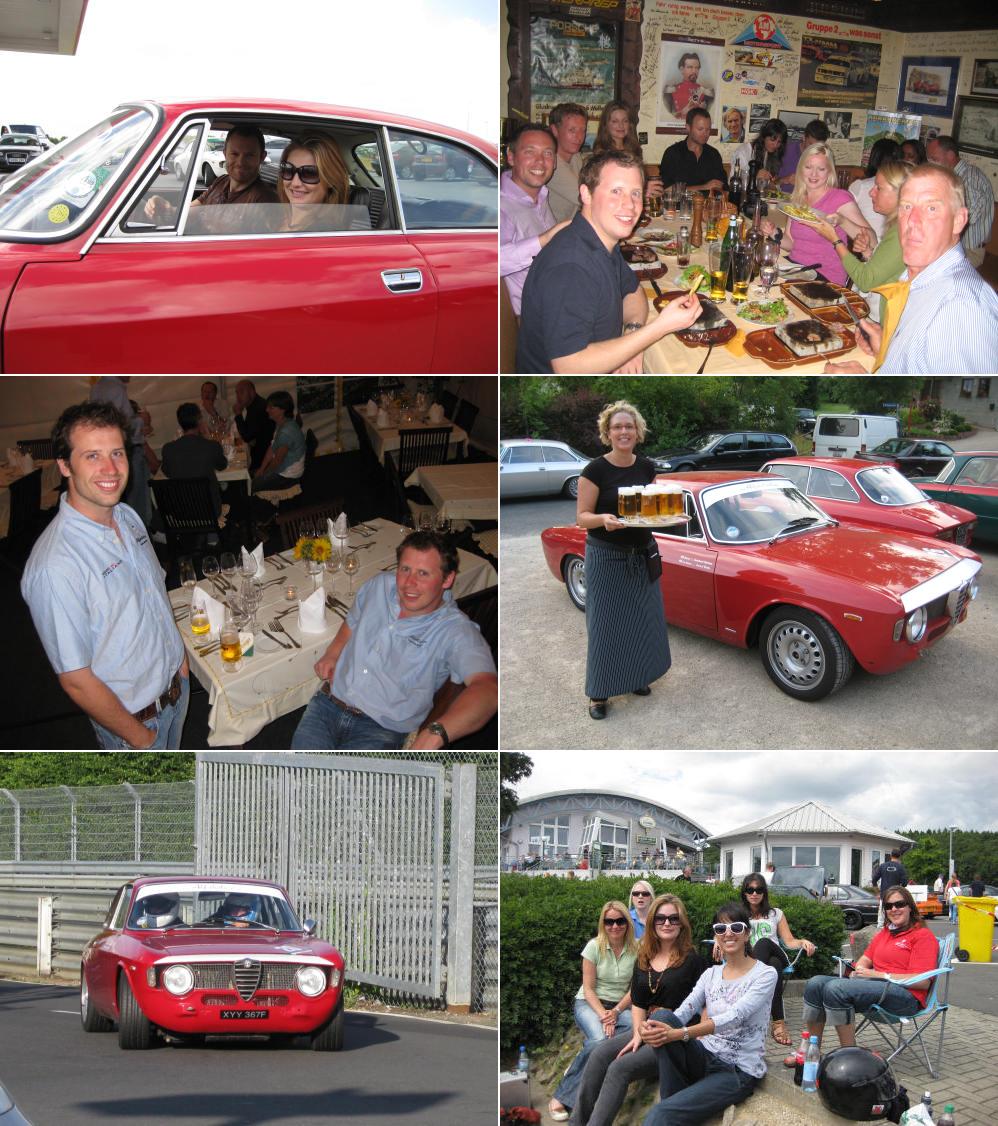 The knowledge that our superb Nurburgring photographer, Jochen (www.frozenspeed.com), was booked exclusively for Saturday had everyone up early in the morning and off to the circuit! With Jochen, also an Alfista, introduced to everyone, he went off into the forest on his motorbike to get to the best locations around the 13 mile, 73 corner circuit, starting with the infamous Karussell. Over the day he snapped away, taking 380 photos of our group at 9 locations around the circuit to give us the fabulous photos you see in this report. By the time the track shut at 7pm, we had all done plenty of laps and retired back to the hotel, where the hotel staff were setting up a fabulous barbeque for our group. With venison, lamb, beef steak, gourmet sausages and king prawns, this was no ordinary barbeque and our 40 guests were treated to a real feast! The sheer size of our group not only gave the chefs a busy evening, but also showed the popularity of our annual Nurburgring event!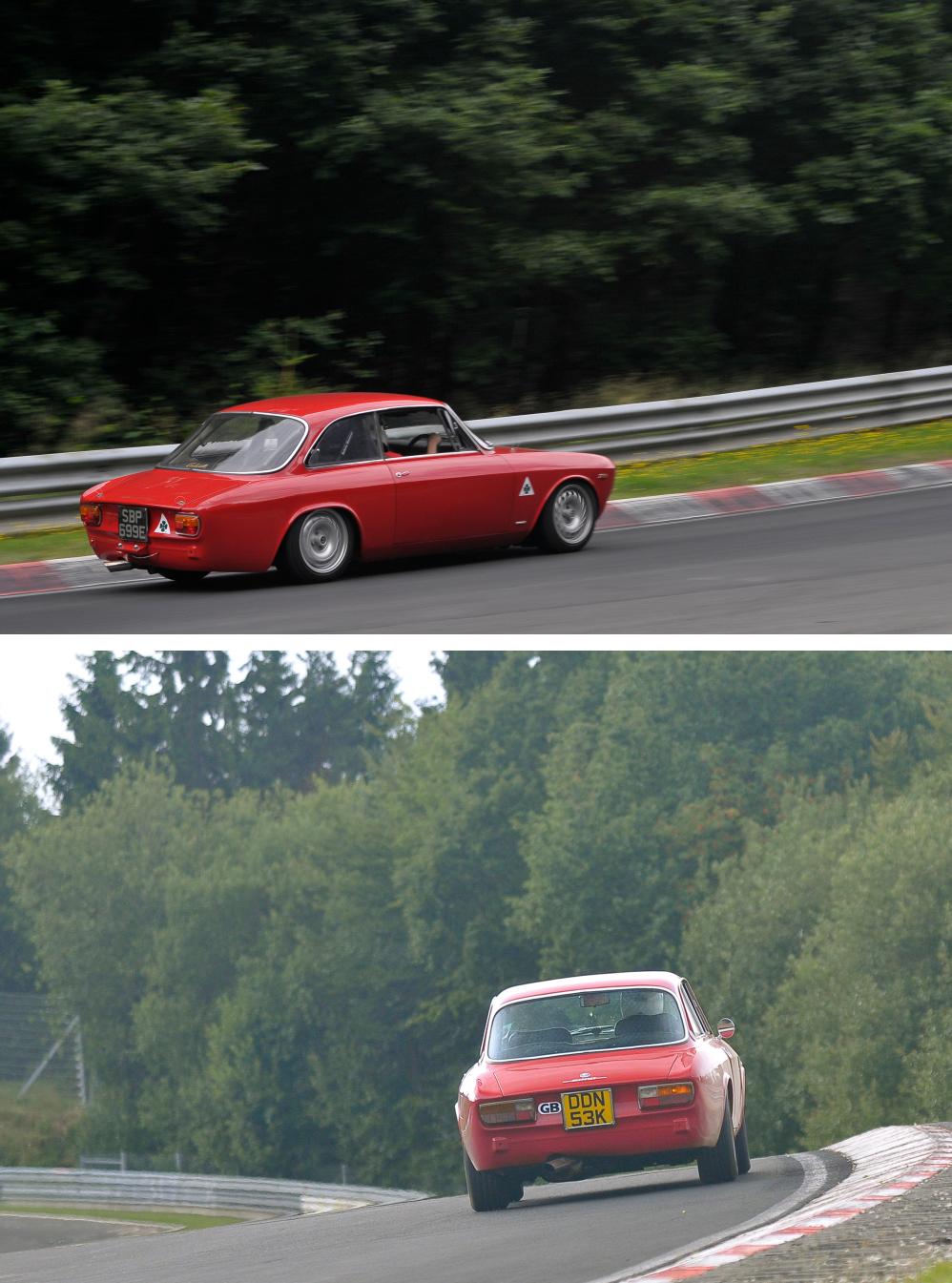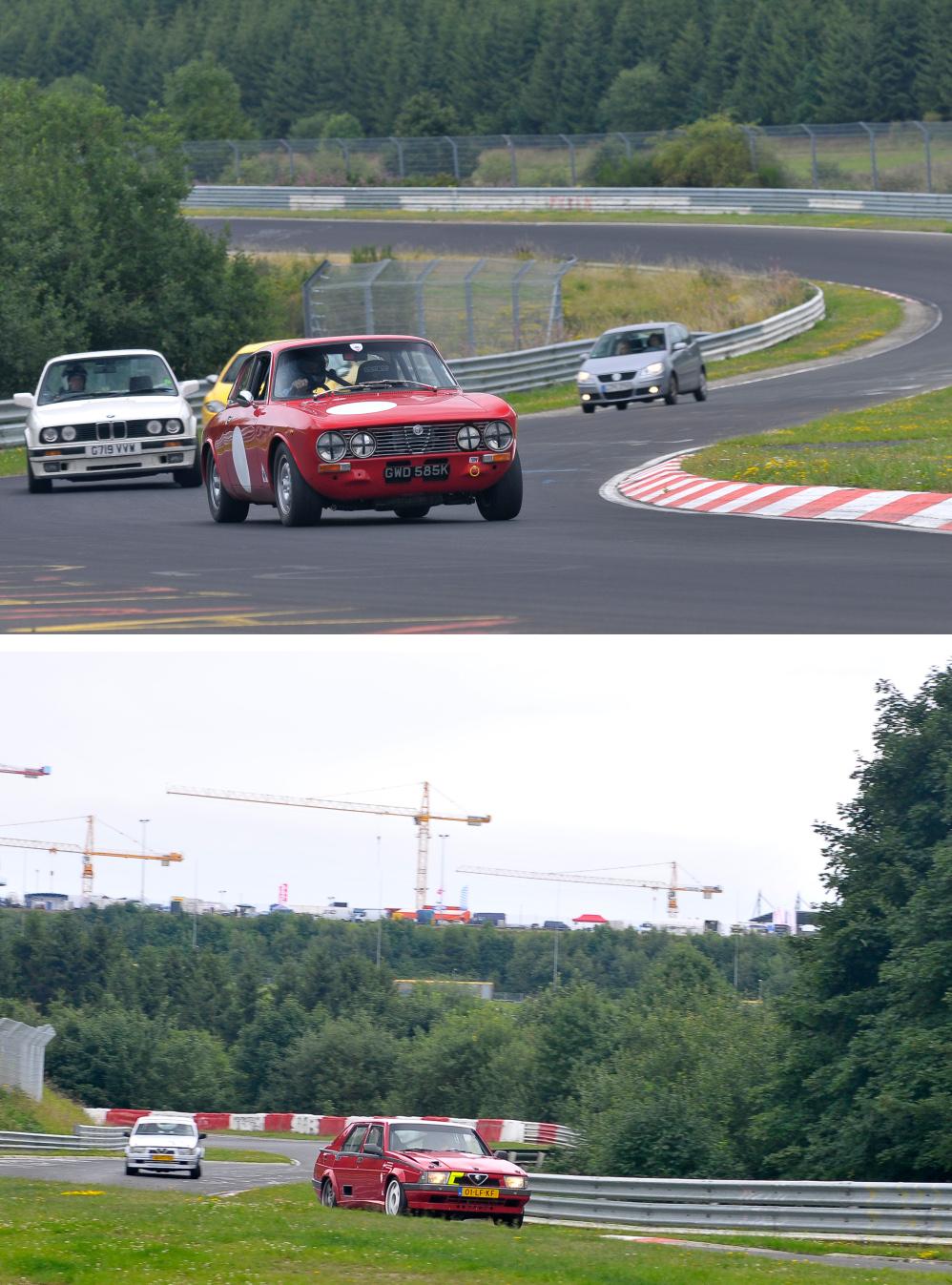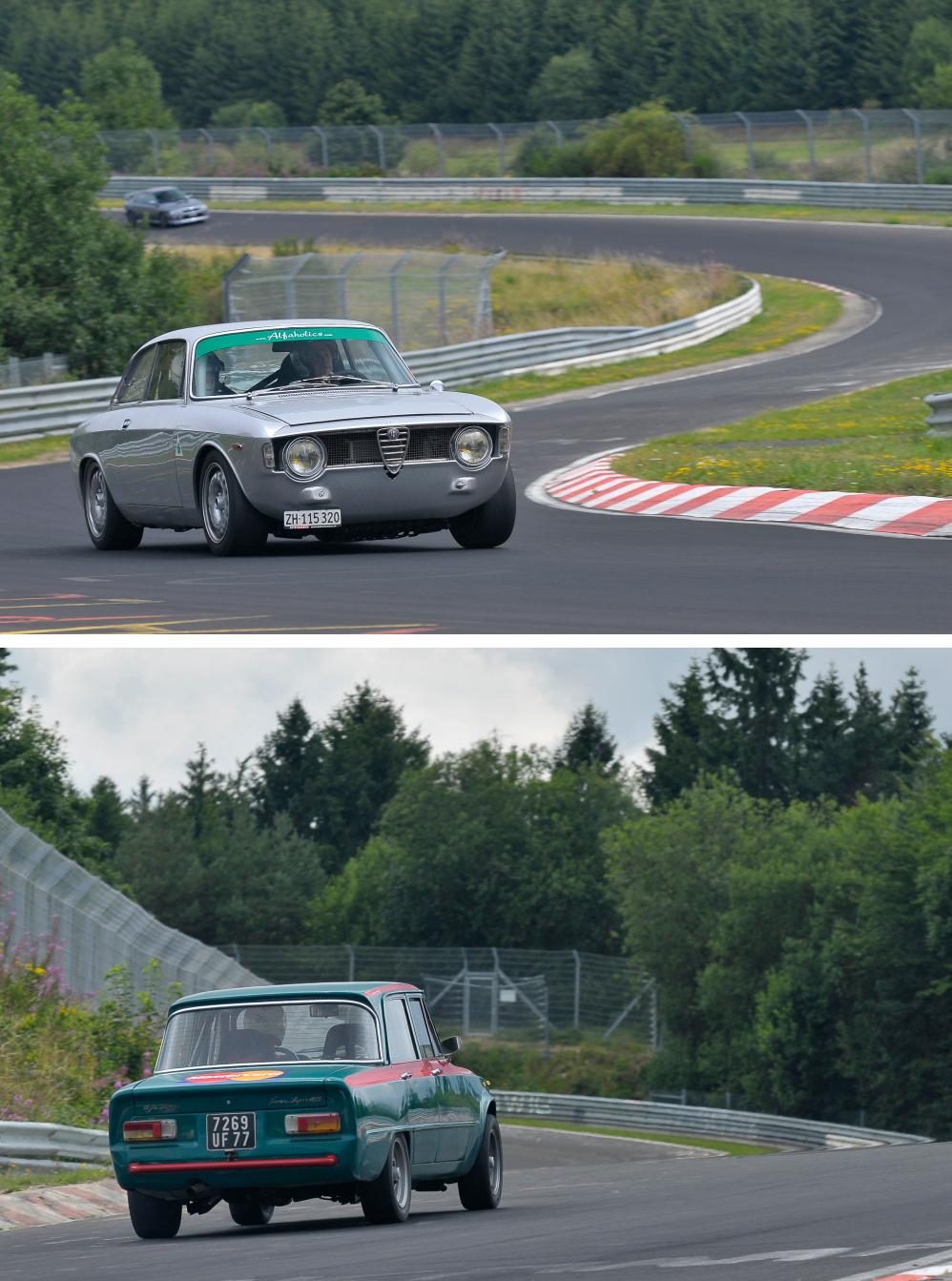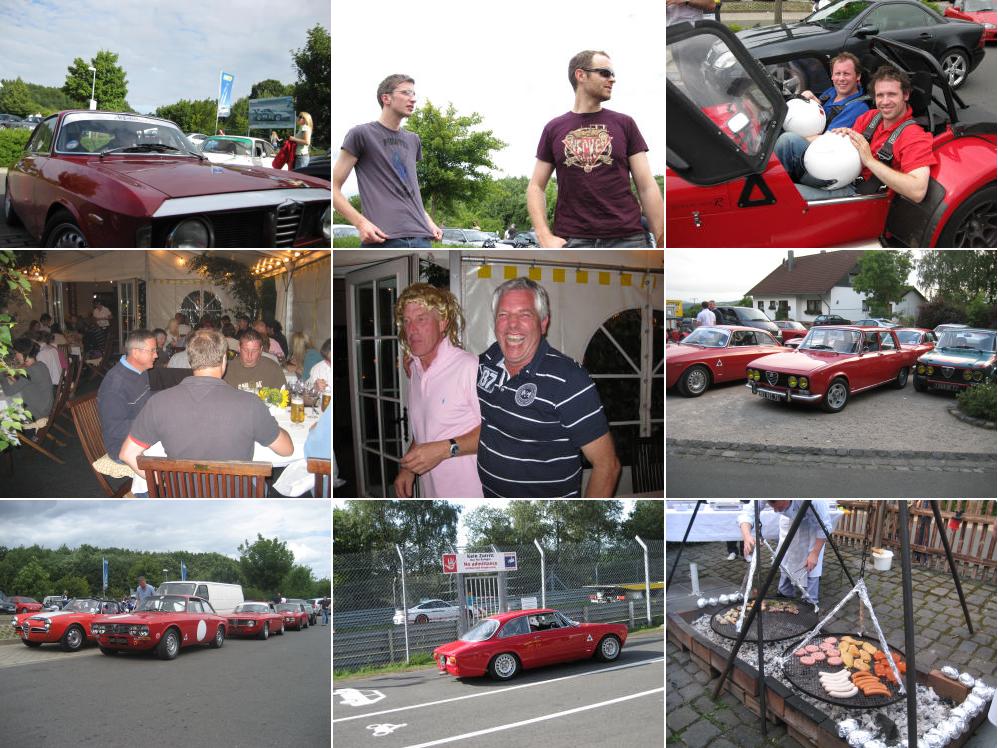 Unsurprisingly, Sunday proved to be a slightly slower start for many but by 11 am (and with a few much needed aspirins) we were heading to the circuit for another day of track action. With everyone having put in plenty more laps, the action on track finally drew to a close and we headed back to the hotel for another excellent evening's entertainment! On Monday we packed up and all headed our separate ways across Europe back home. The journey back gave me time to reflect on our trip; 4 days, 1000 road miles, 260 track miles (20 laps), hotel fully booked with 30 guests and up to 50 with other European customers dropping in over the weekend; what an adventure and what a success! So that's it for the Nordschleife in 2008; we have a long winter to dream about returning in 2009. If this has whetted your appetite to join in next year, make sure you book up early when we launch it, as places will be limited and it will book up quickly!