Alfaholics moves to new premises near Bristol!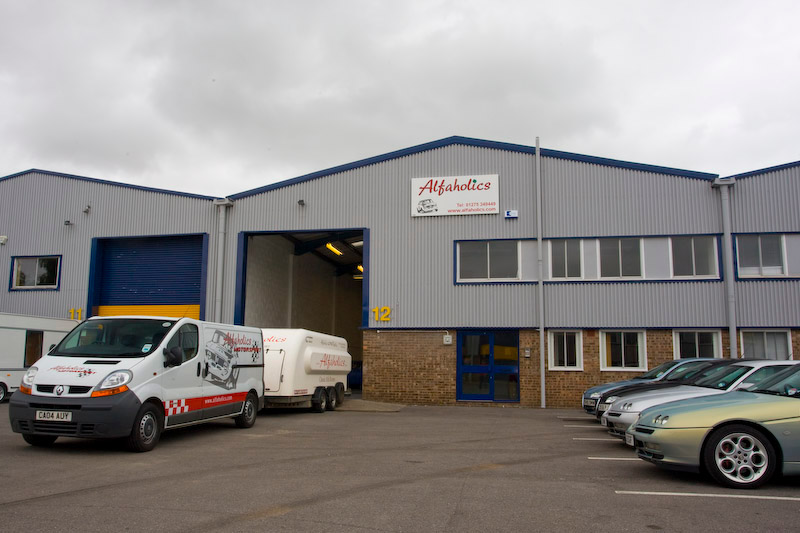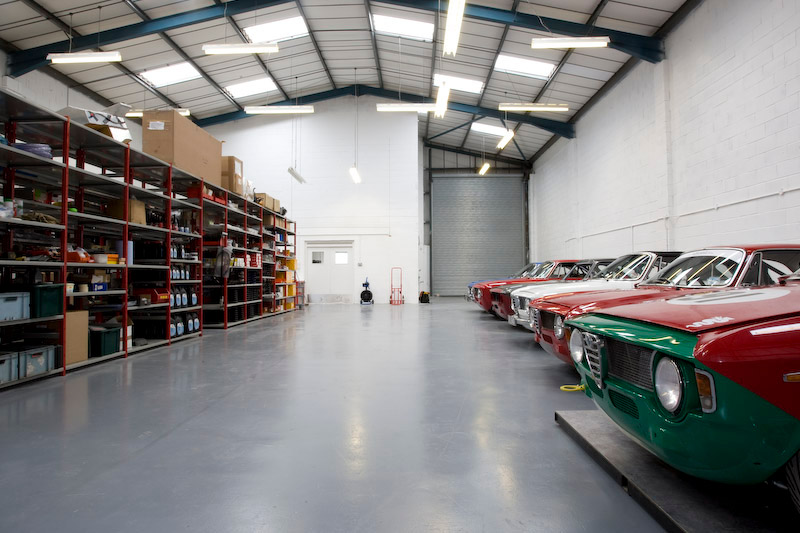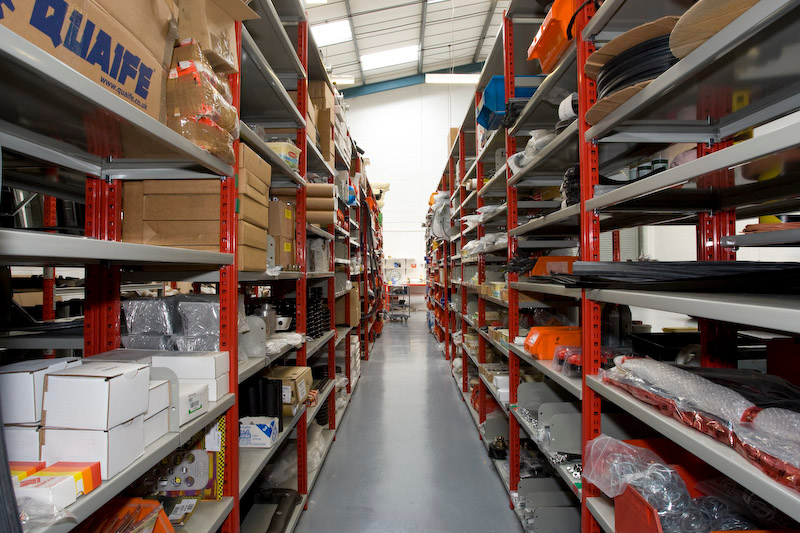 After 9 years operating from Devon, we have now moved to a modern 5,000 sq.ft warehouse on the outskirts of Bristol, in order to accommodate our rapidly expanding business. A bespoke state of the art racking system has been installed which currently provides in excess of 3,000 sq.ft of shelf space and has the ability to incorporate an integrated mezzanine level, thereby enabling us to carry even more stock lines with increased efficiency. You may already have noticed several new products appearing on our website recently – watch this space as we have many more Alfaholics productions in the pipeline!
Our despatch department, with purpose built packing tables and strapping equipment, will ensure all orders placed with Alfaholics will be despatched on the same day and therefore able to be delivered within 5 days anywhere in the world!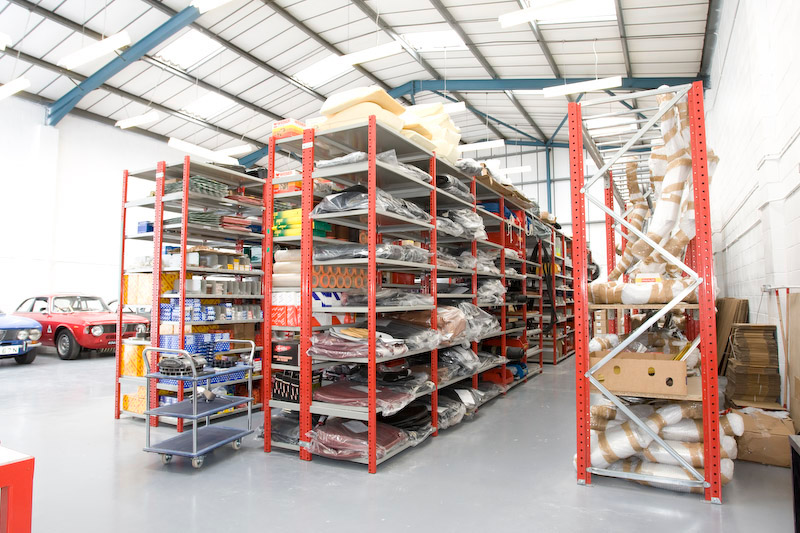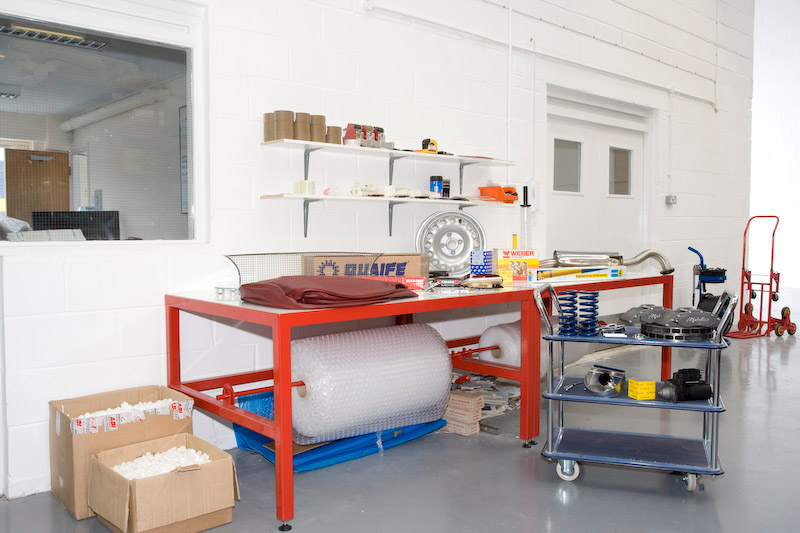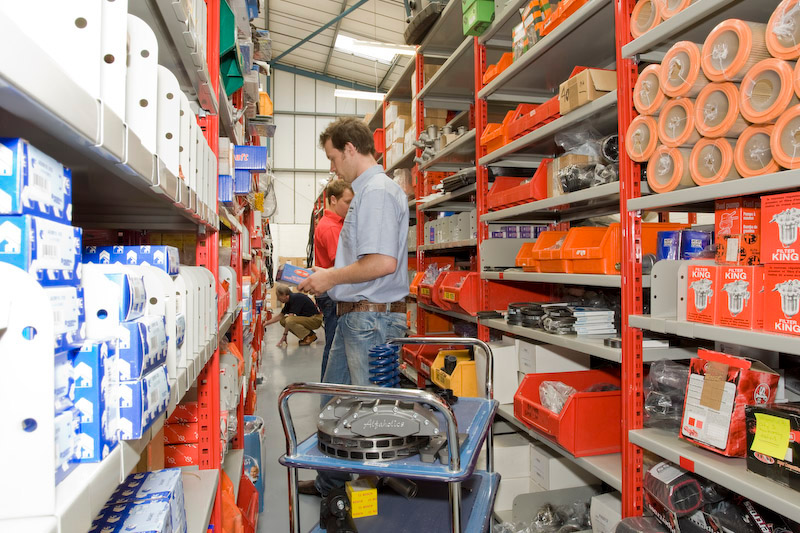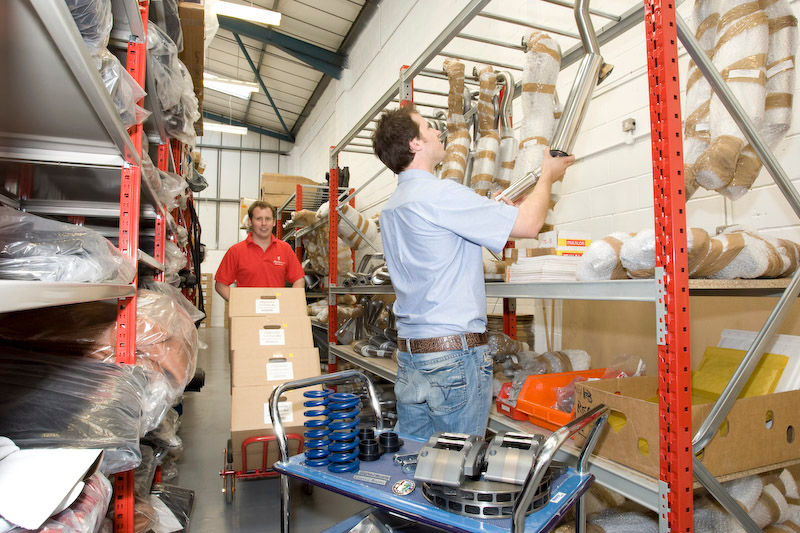 Our move to Bristol has coincided with Jim Spackman joining Alfaholics. Jim is a well know Alfista in the UK and will be responsible for managing our busy despatch department. He has written a short article below on his appetite for all things Alfa Romeo and his introduction to Alfaholics.
Our new warehouse also gives us the capacity of storing up to 10 cars and, with a 2 post service lift arriving shortly, we are able to increase the race car preparation & setup side of our operation. This includes shell preparation, suspension setup & corner weighting.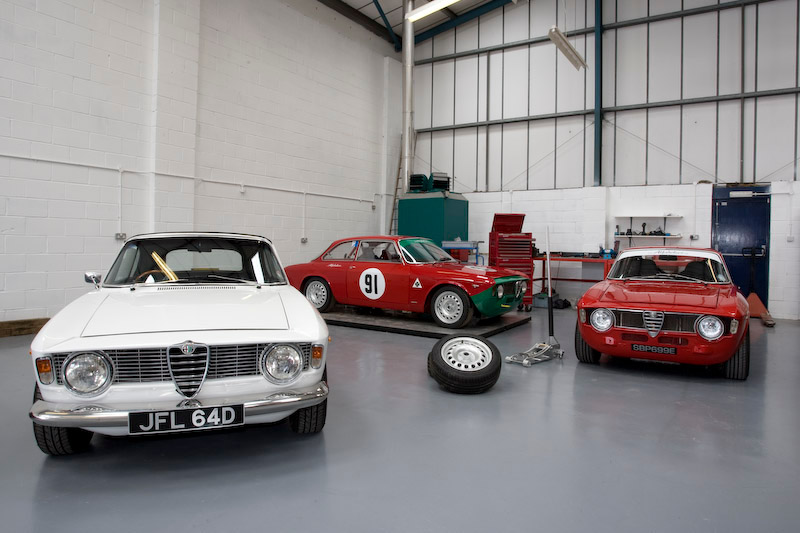 We have also retained our warehouse in Devon in order to accommodate our vast range of second hand parts in addition to the increasing number of Alfaholics project cars for road & race!
Jim Spackman joins Alfaholics
"It was at the Alfaholics track day at Castle Combe this year, that Richard Banks first approached me with a view to assisting him, Max and Andrew in the business. Arrangements were already underway for the big move to Bristol and Richard said they were going to need at least another pair of hands to help fulfil all their plans for the future. So, after a quick (OK, very quick) spin around the track with Andrew in the Alfaholics race car my mind was pretty much made up. I mean really, how could I not want to work for a bunch of guys who'd built a car that goes like that?!
First job was to help Andrew fit out the empty premises ready to move the business in, while Richard and Max continued operations from Devon. My initial impression was the sheer size of the warehouse – this is going to swallow up a lot of parts! Then, the following weekend, the four of us spent many happy hours running up and down the M5 amid the tourists transporting all the stock.
So now we're in and operating like a well-oiled machine. Even the commute from Cardiff isn't too taxing, 45 miles each way at 42 mpg in my Alfa 75 Twin Spark, easily achieved by cruising along at a steady 60 mph. It takes my wife Liz 45 minutes to drive across Cardiff to work some days! This 75 is the latest of around fifteen Alfas of different varieties and colours that I've owned in the last twenty-odd years. Favourites? My last 75, (the infamous red "Jak"), a white 1300 GT Junior fitted with a 1750 engine which used to embarrass so many "faster" cars at trackdays in the 1990s and of course, the Alfasud 1300 Ti which first infected me with the Alfa virus way back in 1985!
So when your parts arrive, beautifully wrapped, that's down to me. And if you open the box and have a "Did I really order one of those?" moment, that'll probably be my fault too." Jim Spackman