Alfaholics Finish on U2TC Podium at Silverstone Classic 2016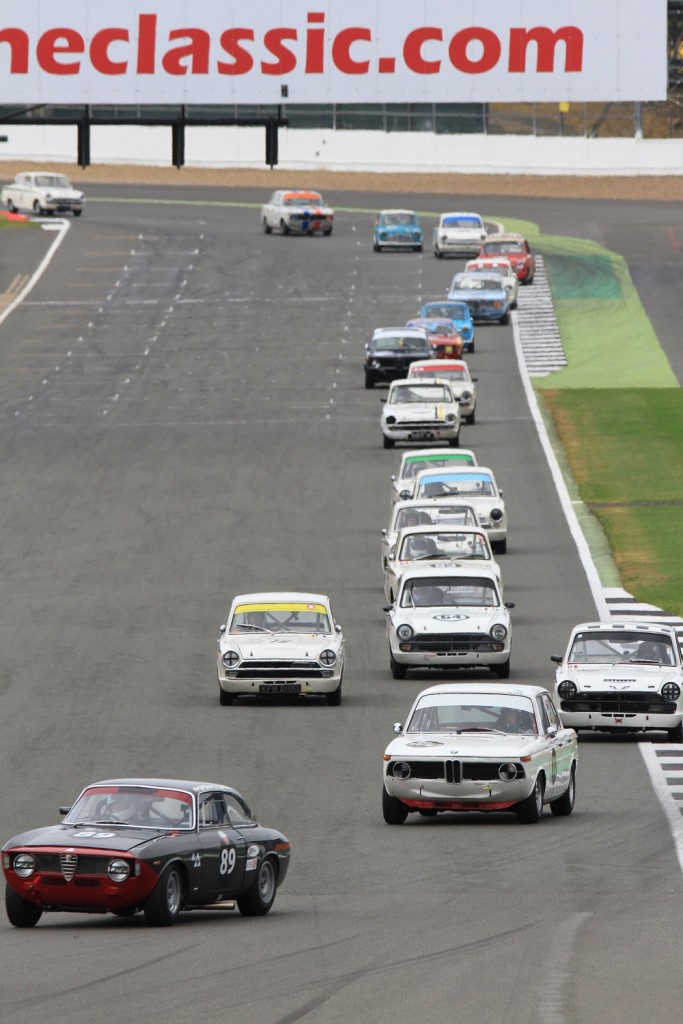 For our third race of the year, we returned to the sensational annual Silverstone Classic – the world's largest historic race meeting with packed grids and plenty of action all weekend. The racing is always fierce at the Classic as some of the big names come to fight it out in what is recognised to be the toughest historic touring car series in Europe.
In qualifying, we were out of the traps fast and soon had the Alfaholics GTA on provisional pole position. For 30 minutes we traded tenths with the fastest Cortinas, before finally ending the session 4th quickest. Only 0.85secs covered the top 4 cars so it was as close as ever and set for a great race.
As we lined up on the grid, the Alfa looked a bit lonely in a sea of ermine white Cortinas, but it was nice to be up at the front against some formidable opposition. The first half of the race was tough for Andrew, battling the front-running Cortinas that were supremely fast down the straights but hampered our progress in the corners. On the pit wall, we were comforted somewhat by the fact that was still a long way to go in the race with the prospect of pit stops and driver changes to mix things up. After our pit stop, Max shuffled up the field to bring the car home in an excellent 3rd place, notching up another podium for our increasingly successful GTA. This was realistically the best result we could have hoped for on a circuit which always favours the Cortinas, but it was fun to be able to put on a good show for all the Alfista in the crowd!