Alfaholics Finish on the Podium at Donington Historic Festival 2018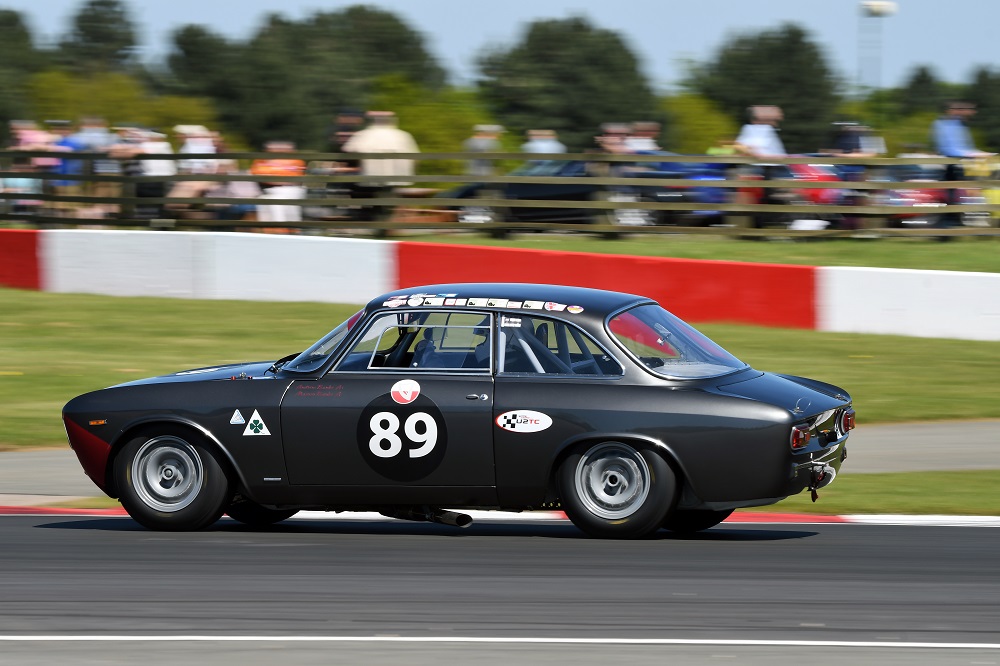 Have been so dominant in 2017 and winning the U2TC Championship, our GTA was firmly in the crosshairs of the top Cortina drivers as the 2018 season approached. Steve Soper had built another new car, while others had carried out development work over the winter. We knew that there was no room for complacency and therefore set about a winter rebuild programme to improve the performance of our car and try to maintain our advantage. A particularly busy Spring period in the workshop meant that we only managed one test day prior to the race and alas it turned out to be wet! Despite the lack of dry running, the car felt good and we headed into the race weekend confident of achieving a good result.
Qualifying got underway and we immediately took provisional pole, although Steve Soper was gradually chipping away at our advantage. He finally eclipsed our time and despite trying harder, we couldn't improve and finished the session second quickest and on the front row of the grid for the race. Reviewing our performance after qualifying, it was clear that we needed to do some more work to optimise the setup in order to unlock the car's potential.
We made some small changes overnight in order to find a bit more grip and consistency in the car. Race 1 was a hard fought battle, nose-to-tail with the two lead Cortinas for much of the race. However, we hadn't quite found enough of that advantage and ended up a few seconds adrift in 3rd place at the chequered flag.
As the meeting is a double header, with the final result aggregated across two races, we had nothing to lose for race two and made a significant setup change to the car overnight in a bid to grab the win. The car was transformed and Andrew immediately jumped into 2nd place and set about keeping Steve Soper in his sights, to enable Max a chance in the second half of the race. It was still very tight with Andy Wolfe and Max exited the pits right with Andy Wolfe, but somehow Steve had gained several seconds. Max set about hounding Wolfe and within a couple of laps was past and started chasing down Steve. By the end of the race we were the fastest car on track by some margin, but the gap was too great to close.
In the end, second overall was a very good result in the circumstances. The value of time spent testing should never be underestimated in such a tightly fought series!