Build Complete
Carbonfibre bonnet, doors & bootlid
216BHP 2.0 Alfaholics Twinspark engine running on Alfaholics carbonfibre trumpet throttle bodies and Motec engine management
Alfaholics close ratio gear kit & race grade synchromesh system
Alfaholics LSD rear axle
Alfaholics 2 1/4″ spring kits F&R with coil-over adjustable dampers and geometry optimisation package
Alfaholics 6-pot brake conversion with bias adjustable pedal box
Alfaholics Electric Power Steering
Alfaholics air conditioning system with billet CNC machined air vents in bespoke manufactured dash
Alfaholics reclining sport road seats
Full Connolly Leather Interior with Wilton Carpets and Leather trimmed rollhoop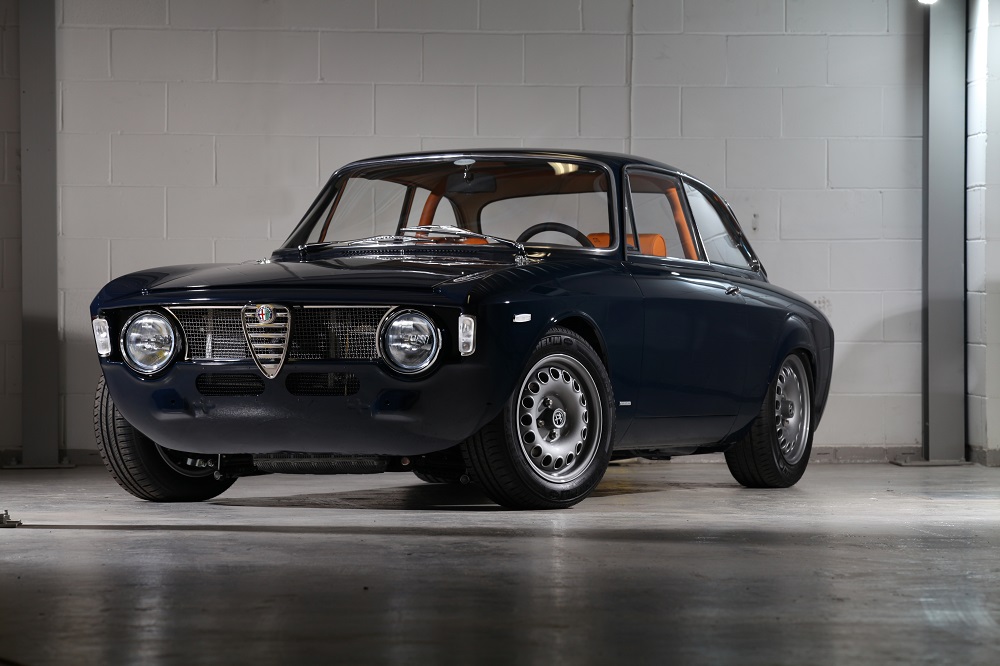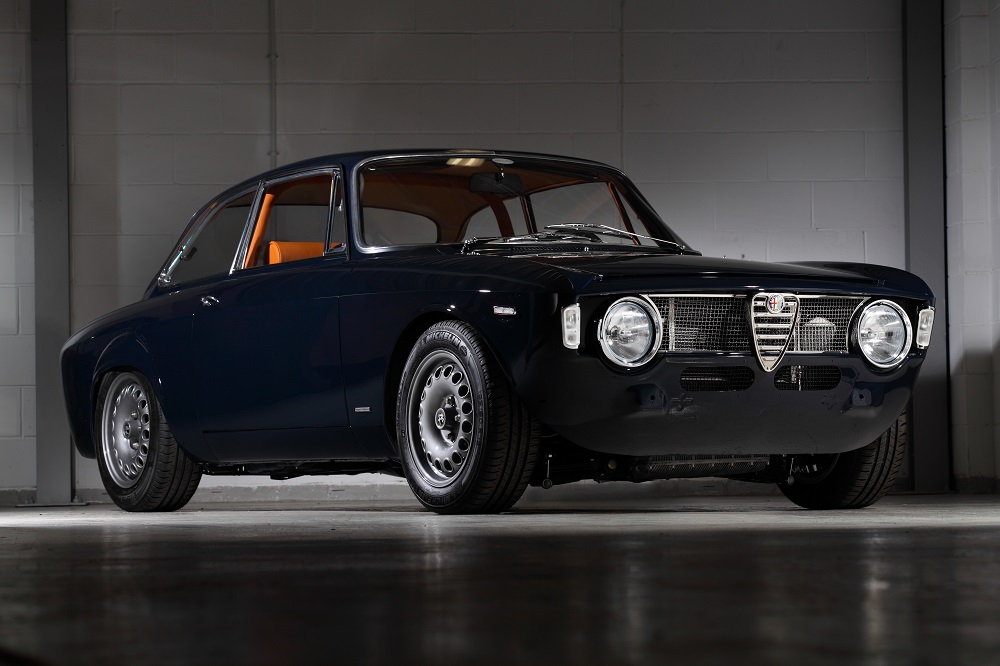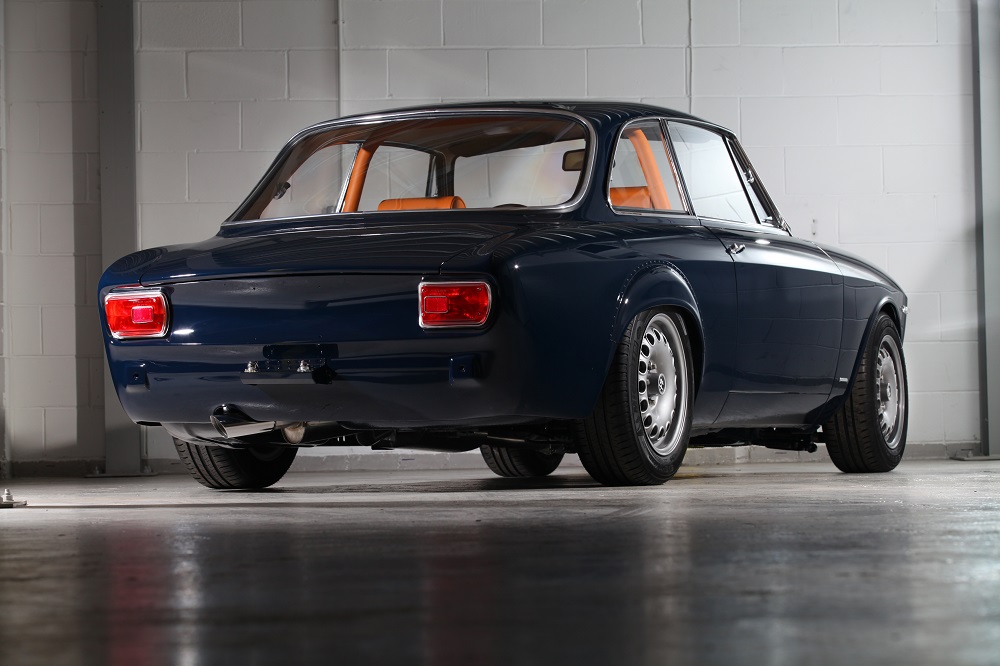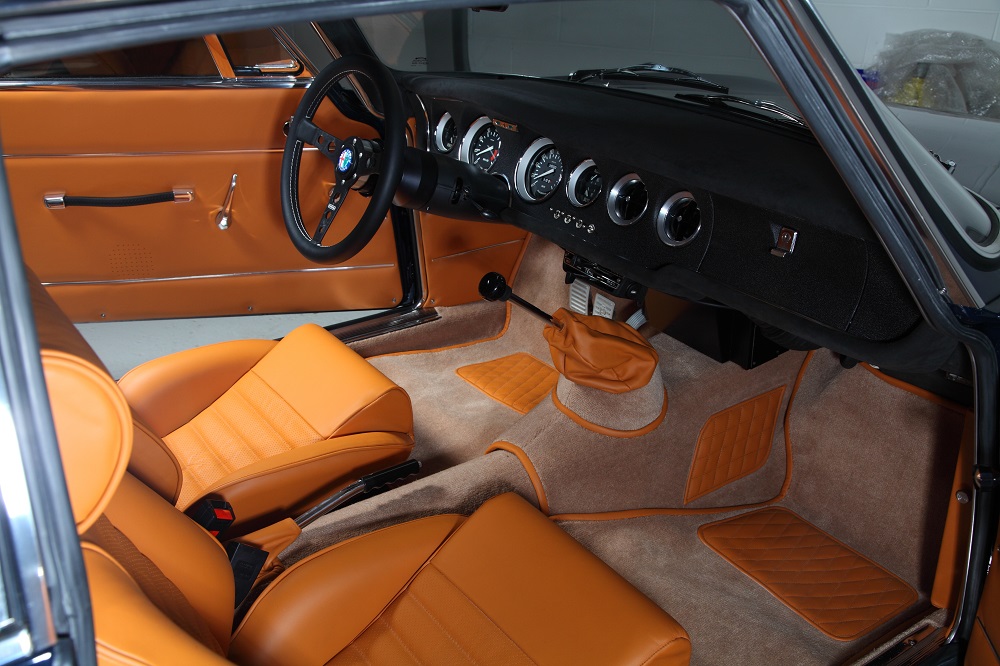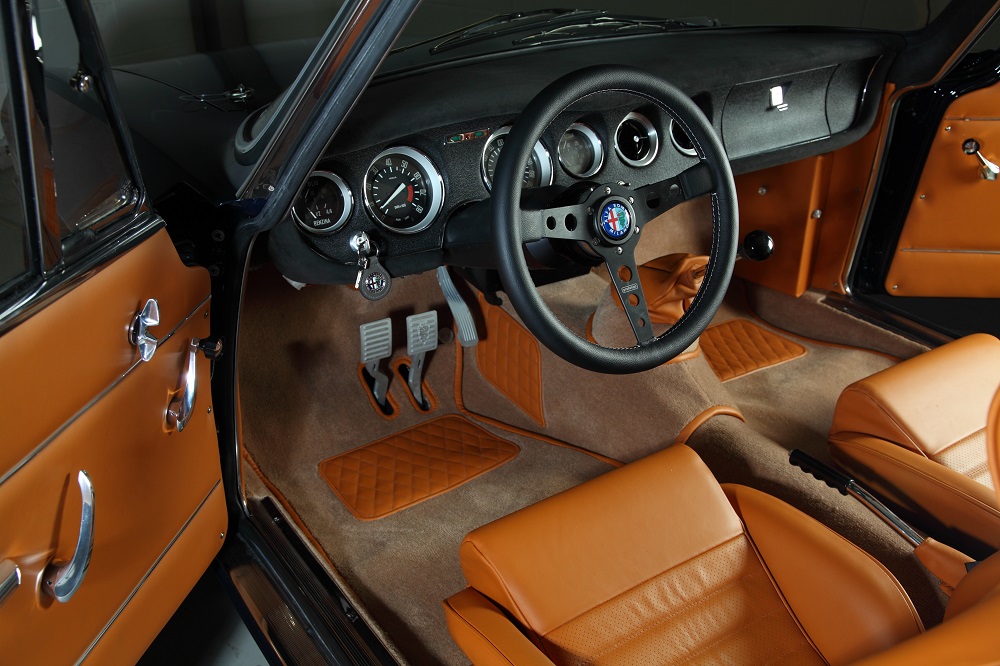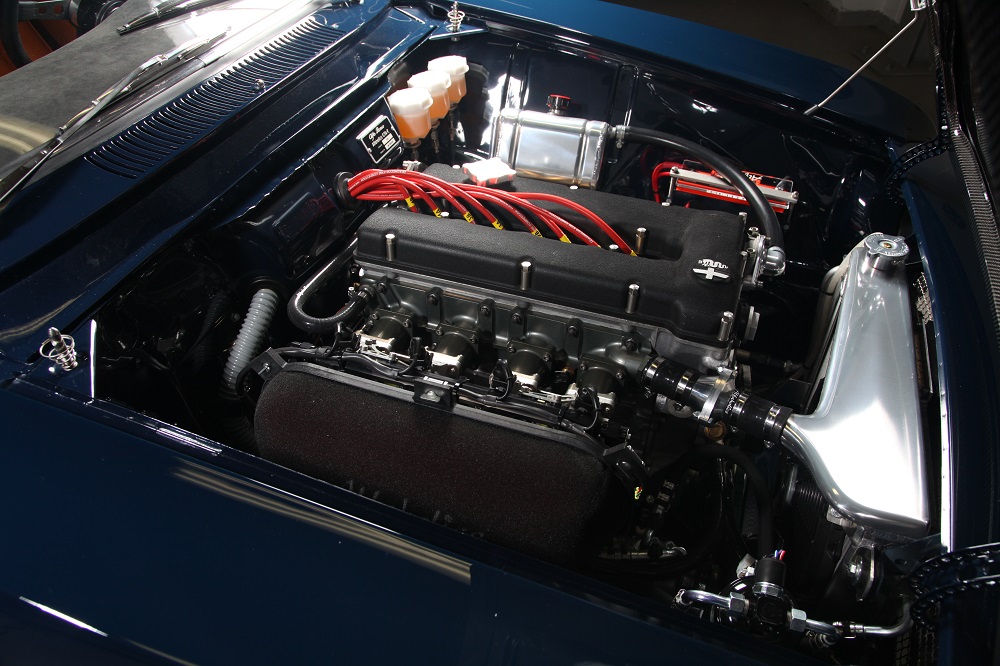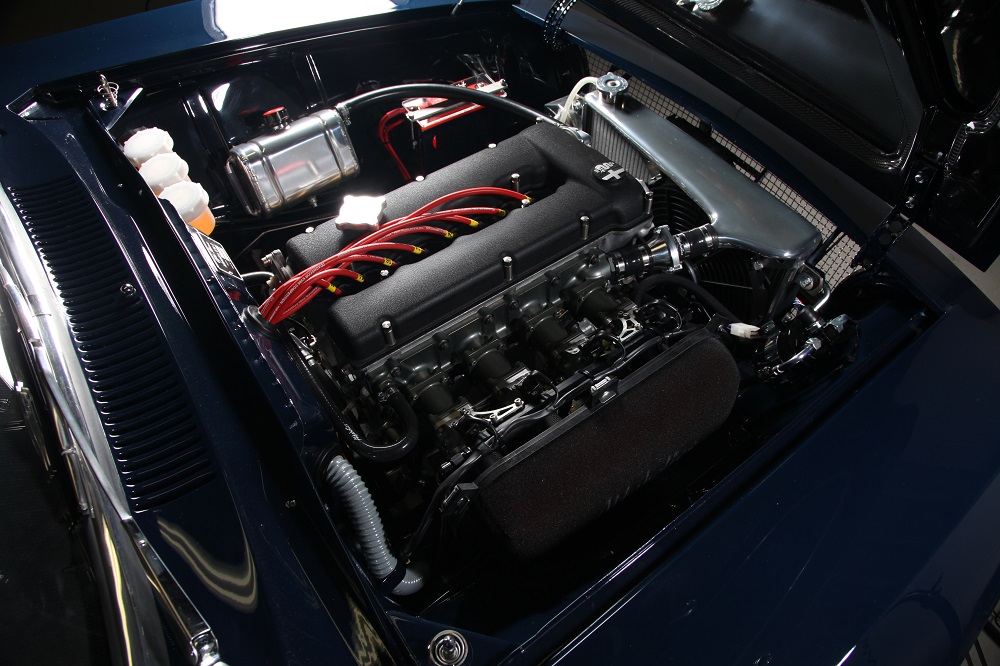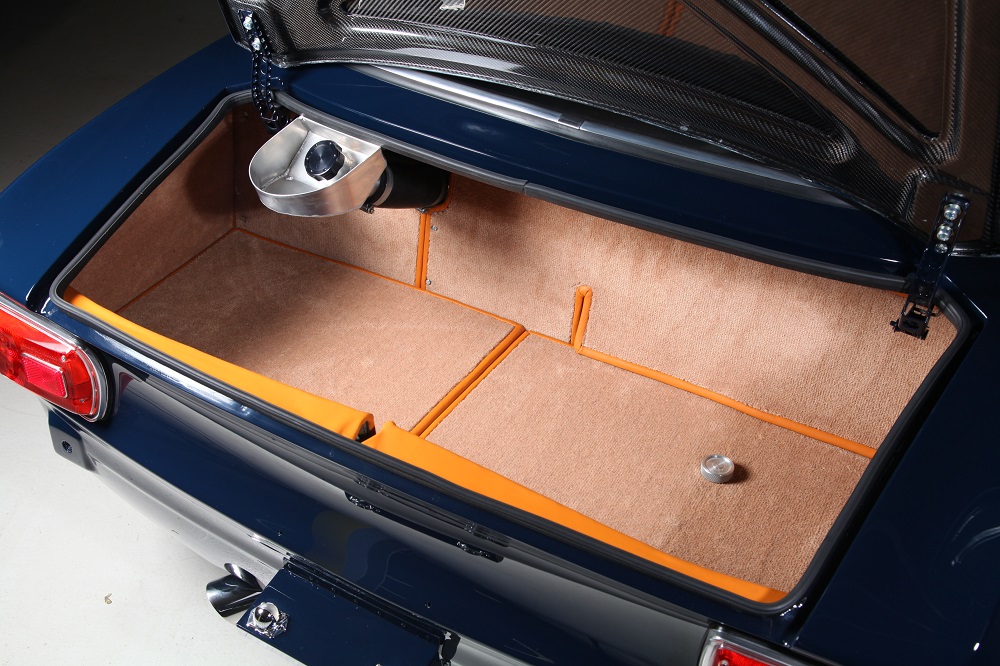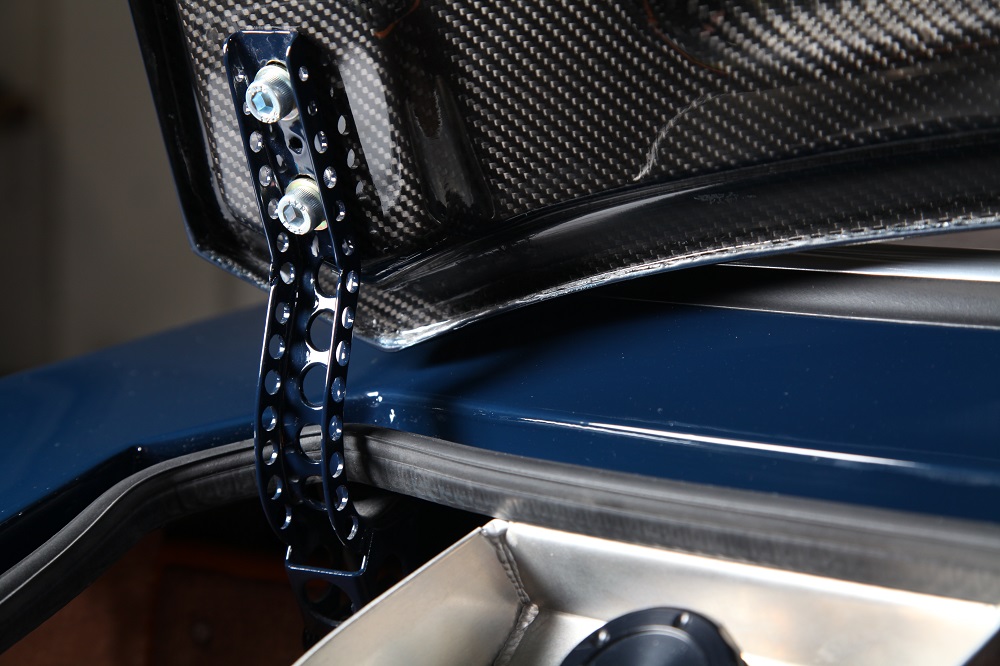 Build – Stage 1
Car built up with the following components:-
220BHP 2.0 Twinspark running our latest billet aluminium inlet manifold & carbon trumpet fuel injection system and full tubular manifold s/s sports exhaust system
Alfaholics GTA close ratio gearbox
Road spec LSD upgrade to rear axle
Alfaholics 6-pot Superleggera brake package with bias adjustable dual circuit pedal box
Alfaholics air conditioning system
Alfaholics electric power steering built with billet steering box casing
Bespoke manufactured race grade wiring harness with modern 'blade' style fuses and fully relayed control system.
Xenon headlights
Shell Painted & Ready for Assembly
We worked closely with our client over the past months to chose a totally bespoke colour that would be unique to his car, it is a nod to the period Alfa colour "Blu Olandese", but is a richer and deeper colour. The car has full carbon bonnet & boot as well as carbon door skins and 1967 Autodelta rear wheel arch flares.
Body Restoration
Shell is firstly carefully media blasted, before being fitted to our Celette jig to check alignment and fit all new sill sections, floor pans and seam weld the chassis. After this the shell is fitted to our rotisserie to carry out the rest of the chassis & body repairs.
Donor Car
The project brief is to build a high specification Alfaholics GTA-R for a combination of daily use and fast road canyon driving in California. The donor car for the project is a 1968 1300 GT Junior. Stripped down, as with all projects, it has its good points and bad points of corrosion. The car seems to have not much filler in the panels, which is a good sign for the general body condition. It has suffered from bad corrosion in the floors and front cross-member, but as all Alfaholics GTA-Rs have new steel work throughout the bottom of the car, that is of little relevance. It is nice that it has not suffered from the typical corrosion at the base of the rear side windows and base of screens, keeping original metal profiles in these areas is always nicer than fitting reproduction metalwork in these areas.