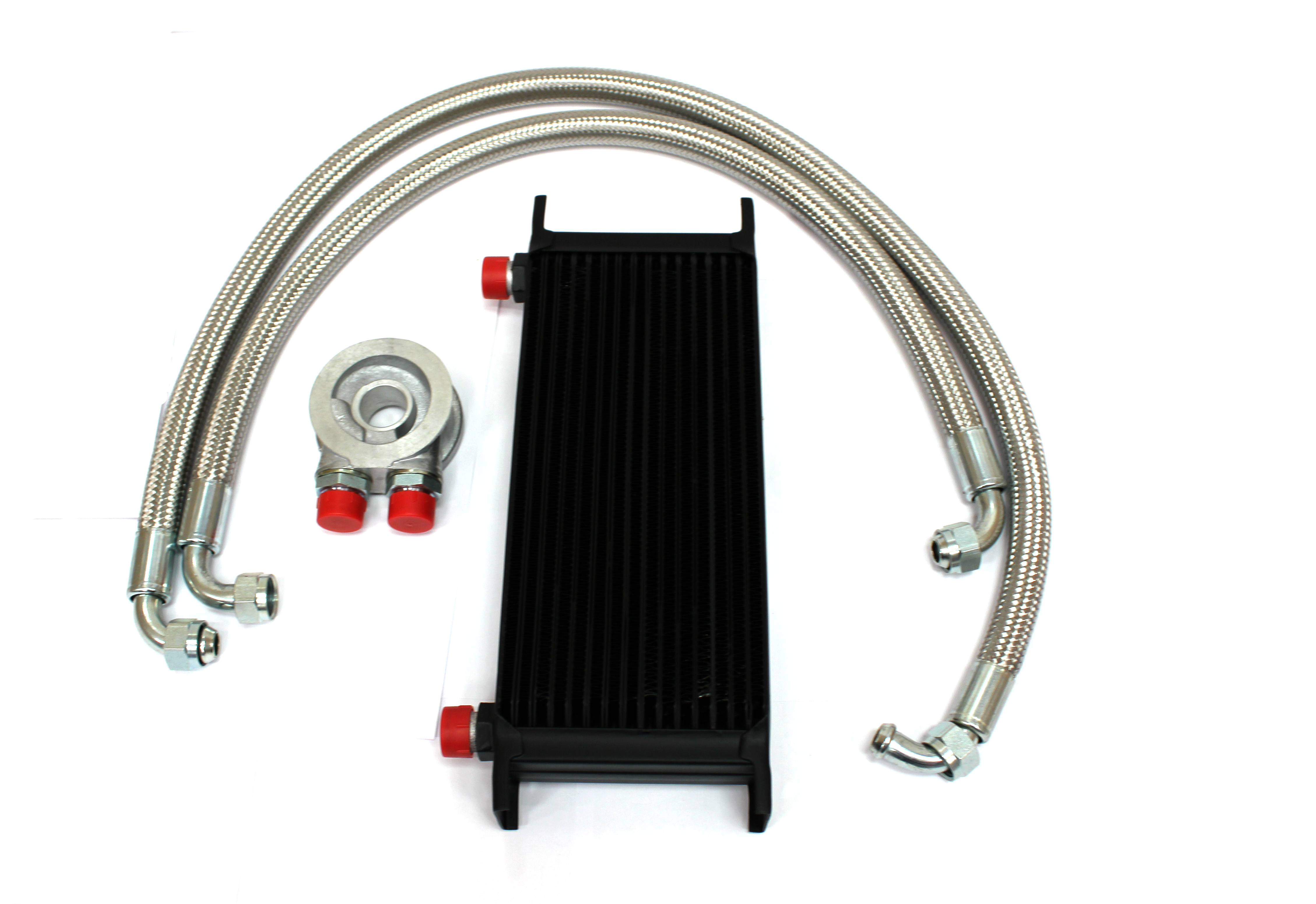 Oil Cooler Kit
Call for best price.
Premium quality oil cooler kit to fit Alfas fitted with Nord or Twinspark engines. Includes sandwich plate for spin-on type oil filter take-off, pre-cut oil pipe lines in either stainless steel braided or normal rubber hoses, oil cooler and fitting bolts.
Our recommendations.
The basic 13 row 115 mm cooler will be good for fast road use but for the small extra cost the 235 mm will be better, most cars will take a 235mm cooler but if space is a problem for you the 115 may be all that will fit! For trackday and race use, go for the 13 row 235 or in extreme hot climate or hard racing, the 16 row 235 is the one to go for.
The 13 row cooler is around 10cm tall, the 16 row is around 12cm tall.  
For road cars with late engines, it's worth going for the thermostatic take off plate, this will ensure that your oil gets up to temperature even if the weather is very cold. If you have an older engine then there's no option for this so you may want to engineer in a blanking plate so you can cover the cooler when you don't really need it!
Braided hoses look nicer and are more resistance to damage than rubber, they're also less prone to kinking during fitting so like the larger coolers, worth the small extra cost.