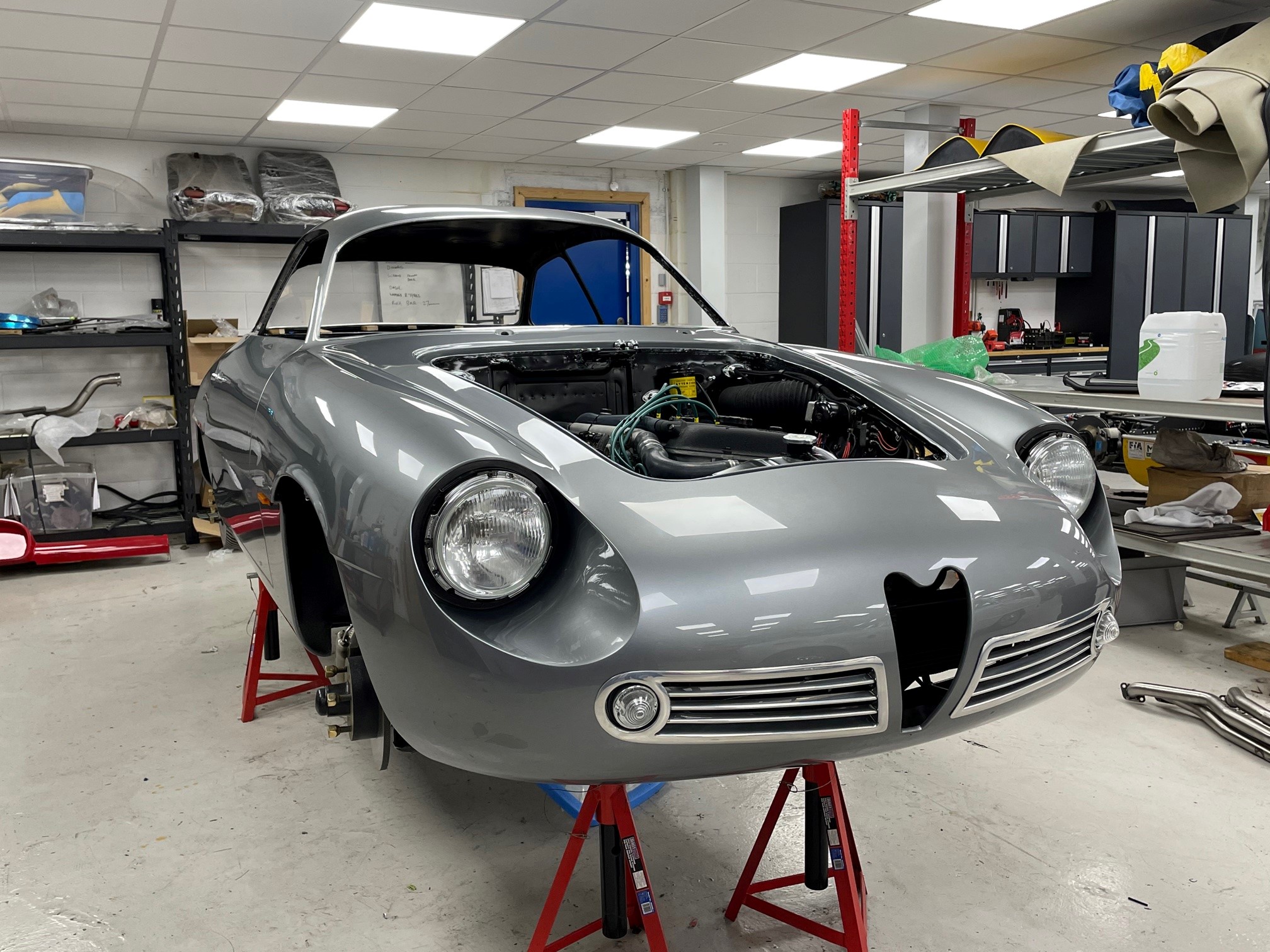 Build – Stage 1
The car is being restored to factory original specification with a handful of discrete yet important performance improvements to make the car quick and enjoyable for performance road use in the modern world we live in.
Suspension fully restored and rebuilt, members media blasted, powder-coated, new bronze bushes installed and reamed prior to reassembly. Alfaholics fast road springs and anti roll bar installed with Koni shocks. Axle fully rebuilt and uprated with an LSD to match the fast road spec engine build. Steering box and idler fully rebuilt and reinstalled. New factory style loom installed. We are being careful to retain as much originality as possible for the cars integrity and value and thus have tested and reused components like regulators and relays where possible.
Paint Process 1
Bodyshell with all its interior prep/filling/detail work completed, then underside seam selaed & spray sealed prior to full factory spec satin black painting throughout. Then all its final exterior pre-paint processes completed; priming, filling/blocking/gapping and undercoating prior to paint.