Modern GTV and Spider Sports Exhausts (1996-2006)
Alfaholics is proud to present the first in a range of stainless steel sports exhausts for modern Alfa Romeos, starting with the 2.0 Twin Spark, 2.0 JTS, 3.0 V6 and 3.2 V6 GTV and Spider 1996 – 2006.
The system is available in direct replacement sections, fully interchangeable with OE, or as a full system with a free flow sports cat. It is precision fabricated from the highest quality 304 marine grade stainless steel and represents the ultimate sports system. Performance gains are superb for both Twin Spark and 3.0/3.2 V6 cars.
We undertook an extensive development programme consisting of thousands of miles with both Twin Spark and 3.0 V6 cars, trying many different silencers and exhaust layouts. As well as day to day driving, this included both a long distance trip to the Nurburgring and another to the south of France in the interests of achieving a real feel for living with the exhaust over long periods of time.
We tried removing the transverse silencer in the rear section of the system (as other exhaust manufacturers choose to do) but found it created a boomy and tiring sound when at cruising speeds. Also, in order to quieten the exhaust sufficiently in this format, the remaining silencers need to be overly restrictive and thus performance was no better than standard. As soon as we put the transverse silencer back in the system, it not only completely removed the boomy cruising characteristic, but also allowed all the restrictors in the silencers to be removed, thereby achieving a true "straight-through" system. This vastly increased the exhaust gas speed and the resulting performance gains were instant and considerable.
As a result of the development programme, we have produced a bespoke system for each model in order to suit the differing engine characteristics of the Twin Spark and 3.0 V6.
Both systems feature a sporty large oval single exit tailpipe which fits the existing cutout in the rear bumper and requires no modification to the bodywork.
Both models see a marked improvement in performance, revving much more freely in the higher rev ranges, while producing greater low and mid range torque. The note is fantastic, featuring a burbly presence at tick-over and a sporty rasp under acceleration, while remaining unintrusive at motorway cruising speeds.
"Just a quick message to say how pleased I am with my latest purchase from you. I have fitted your front pipes and flexis and most recently the mid-section. I must say I am delighted with all of them. They are clearly well-crafted and well-designed and I am confident that your research has been carried out on real cars in the real world (unlike the claims of many manufacturers). The pipes have a consistent bore and as a layman I can only believe that helps gas-flow. I am also very impressed by how much lighter all the parts are compared to OEM."
Richard Fantom, GTV 3.0 V6 CF3
"The exhaust is fantastic, thank you very much! The commentary on your website, along with the pictures, was very helpful. The performance increase is immediately noticeable and the engine note is great (as opposed to other performance exhausts that are just too loud) as well as feeling a lot smoother than before. The appearance is also very subtle, especially in a time when people are over-modifying their cars. Many thanks."
Tim Danbury, 916 Series Spider.
Systems for Alfa Romeo 147GTA & 156GTA currently in development.
Rear view of 3.0 V6 development car with exhaust fitted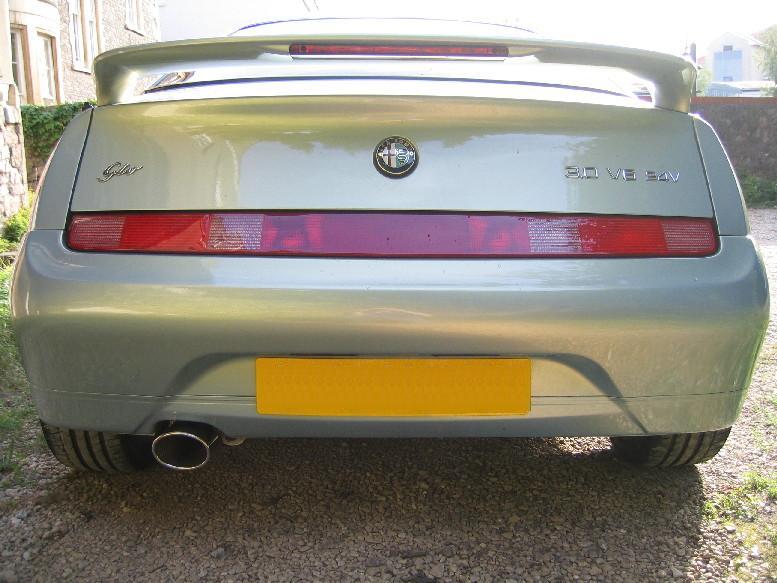 3.0 V6 Front Pipes with Flexis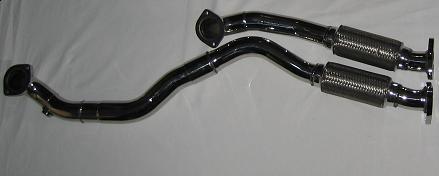 3.0 V6 Free Flow Sports Cat


2.0 Twin Spark Free Flow Sports Cat


2.0 Twin Spark & 3.0 V6 Centre Section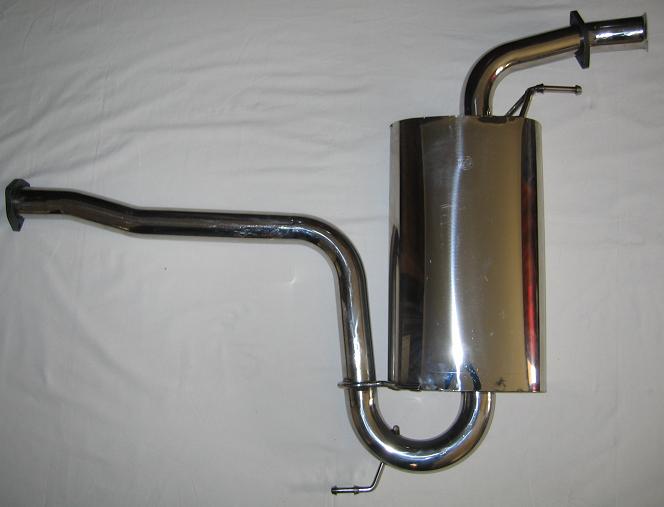 Separate 2.0 Twin Spark & 3.0 V6 Rear Sections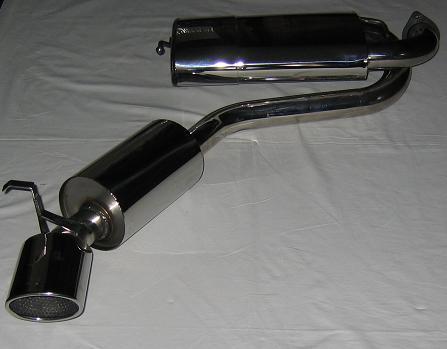 Sporty Oval Tail Pipe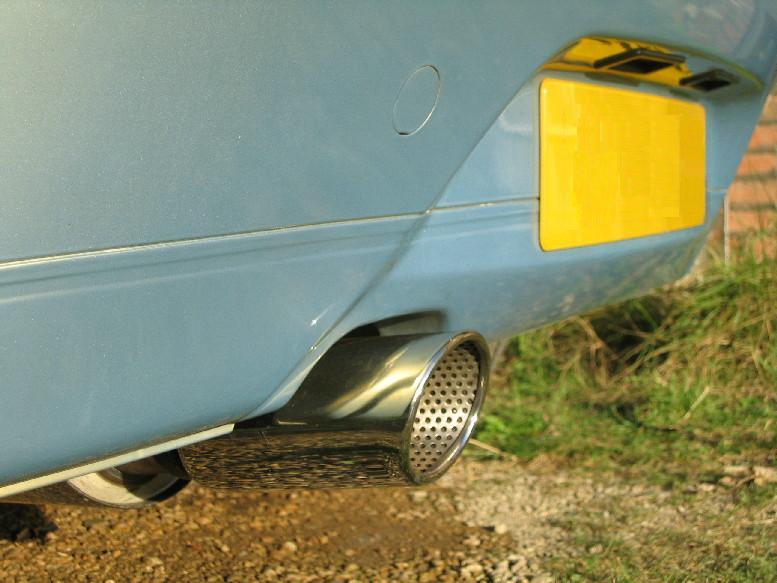 Performance and long distance noise characteristics being tested at Nurburgring Nordschleife