The completed car, fully road tested then rolling road tuned to optimise the carburettor jetting and ignition map for running on 98 octane fuel. The customer's chosen Alfaholics big valve TS engine spec producing a superb 216BHP held from 6800-7300 rpm.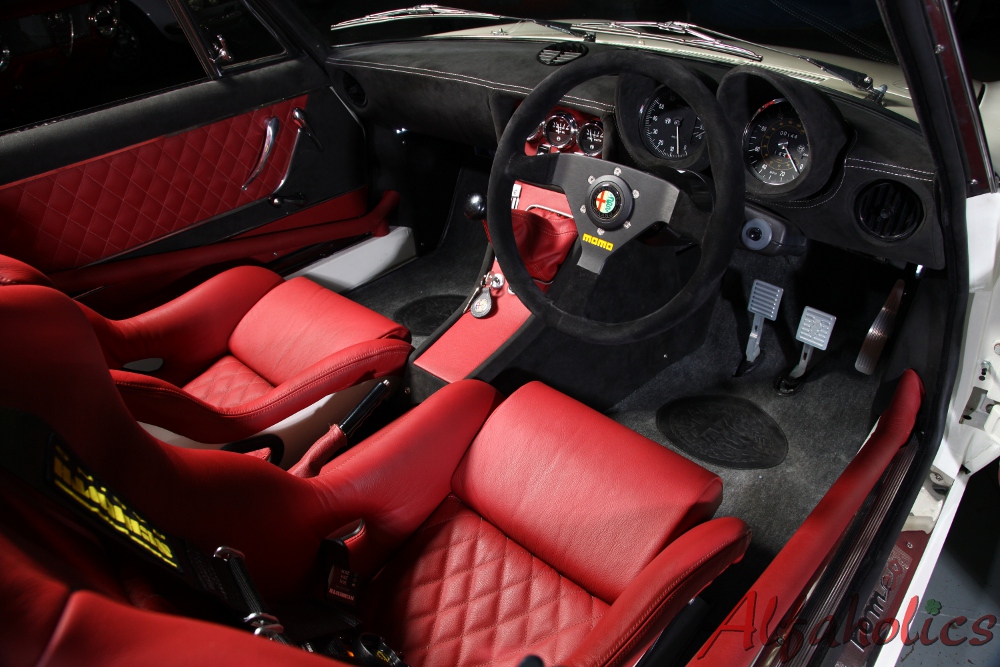 The build team, Steve, Brendan & Max!
The owners took delivery of the car at our open day, the day before our trackday and were signed up for our trackday as their first event with their new car! The car performed perfectly at the track all day racking up over 100  flat out miles on circuit, lapping very quickly! We are very pleased with the results both on and off the track with this project, the chassis stiffening has worked out superbly with virtually no scuttle shake evident at all and the handling balance is superb; just as sharp, if not sharper (being shorter chassis) than our GTA-R coupes, this car is a serious trackday weapon!